Discover Lark Street - A Hip Albany Neighborhood
Lark Street in Albany is full of life in every season! With countless restaurants, cafes, art galleries, special events, and more, this funky arts and entertainment district is a major Albany hotspot.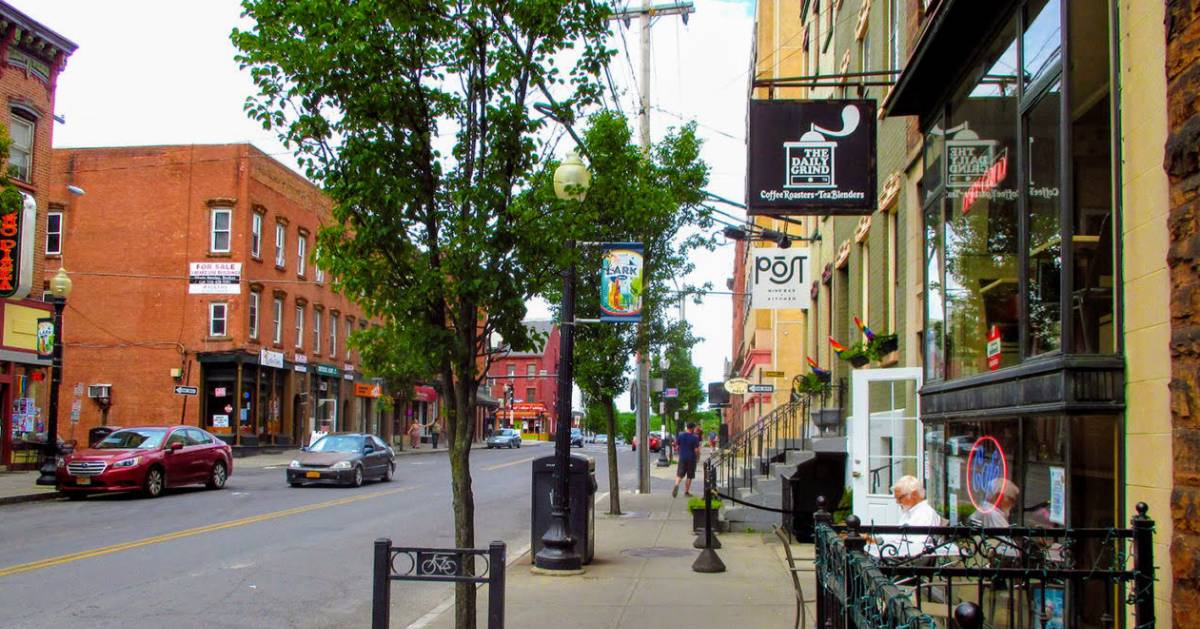 A Rich History & Greenwich Village Ambiance
Lark Street is often referred to as the "Greenwich Village" of Albany's Capital Region, and if you plan a visit to Albany without visiting Lark Street, then you have indeed missed its friendly and funky urban center.
Located just a short walk from downtown Albany's business district, Lark Street has long been a mix of commercial and residential that is reminiscent of the great and colorful neighborhoods of Manhattan.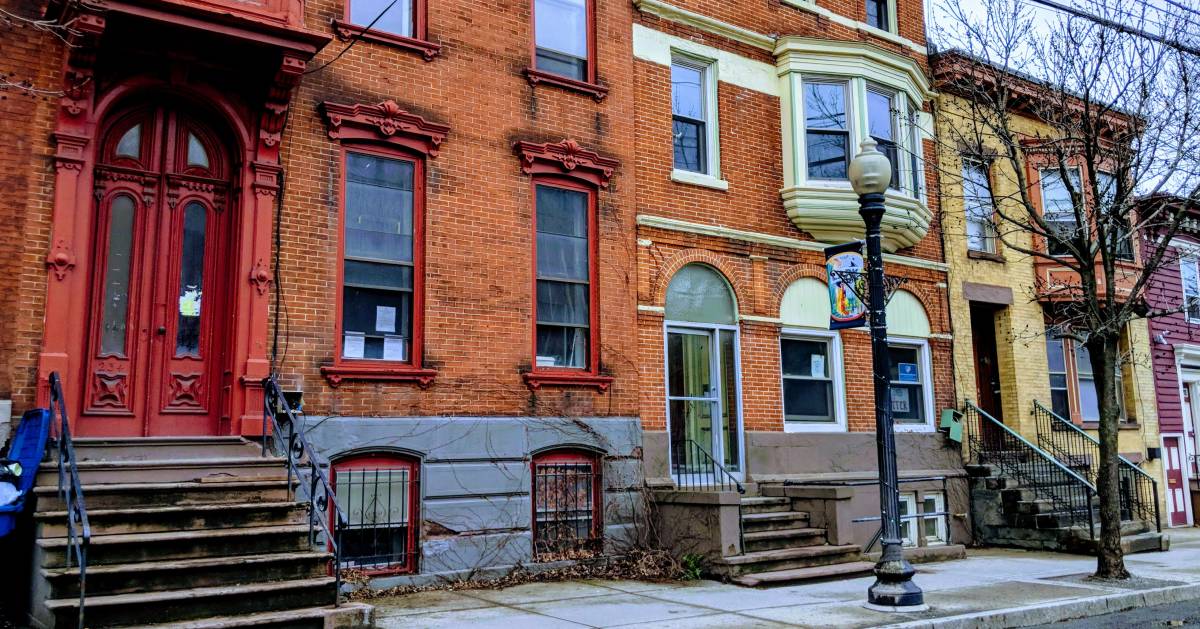 Nineteenth-century brownstones line the streets, many filled with commercial tenants who have been there for years, and give the street a decidedly vintage feel.
Also lending to that Greenwich ambiance are the cobblestone intersections that remain from the turn-of-the century neighborhood this once was. During the day, residents and nearby workers lunch at cafes, enjoy cocktails, and shop among the eclectic selection of boutiques and stores.
Incredible Shopping & Dining Opportunities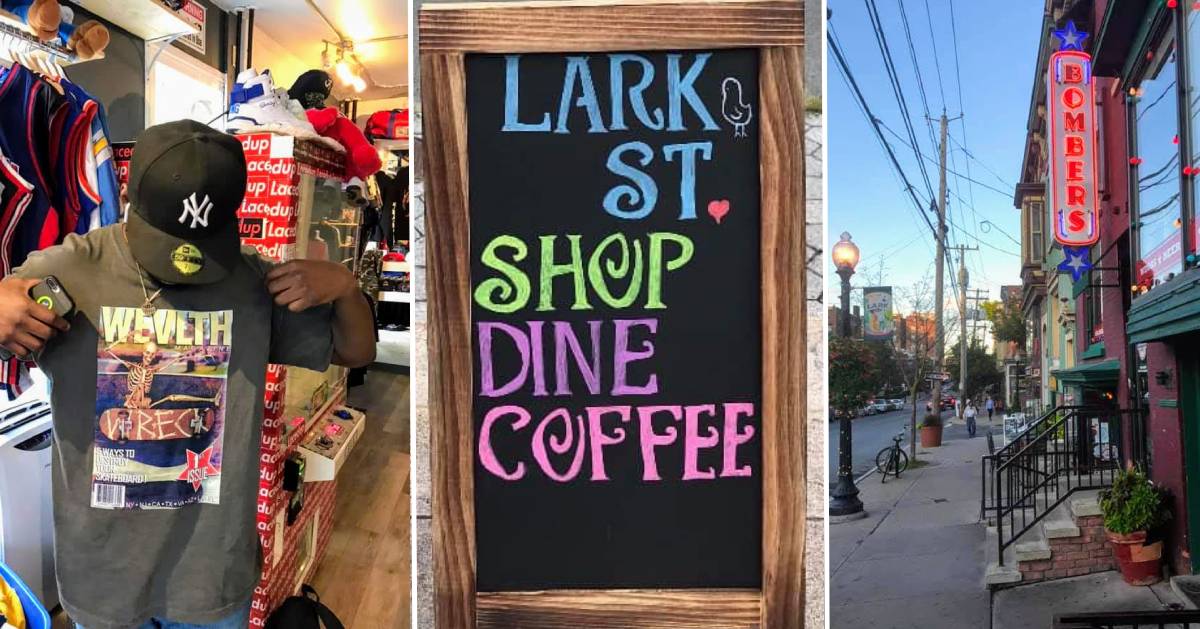 A diverse range of shopping is available, and many storefronts are tucked into basement level shops further lending to their appeal. You can find contemporary art, antiques, one-of-a-kind jewelry pieces, vintage clothing, flowers, books, wine, and tattoo parlors.
Discover affordable, local art at Elissa Halloran Designs; pick up a delicious cold brew at Stacks Espresso Bar; and if you're into body art, there's no better place to put your trust in than the reputable Lark Street Tattoo. And we haven't even covered the restaurants yet!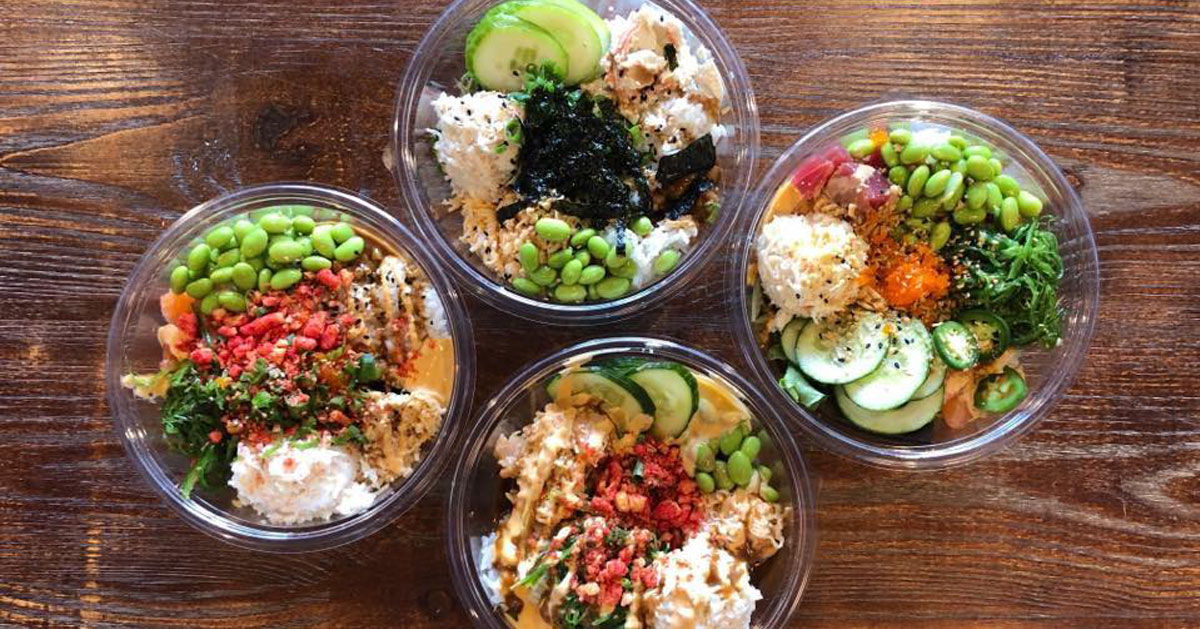 The Lark Street neighborhood is renowned for the range of global cuisine offered here. Find everything from Tex-Mex to Greek to Thai, Indian, Hunan, and more.
Seeking vegetarian? Try Healthy on Lark. Hawaiian-style poke bowls? Lark Street Poke Bar. Mexican? El Mariachi is where to go if you're craving a flavorful margarita and want to experience the best mole sauce in the region. We could go on!
Browse more Lark Street restaurants and businesses »
Always Expanding & Improving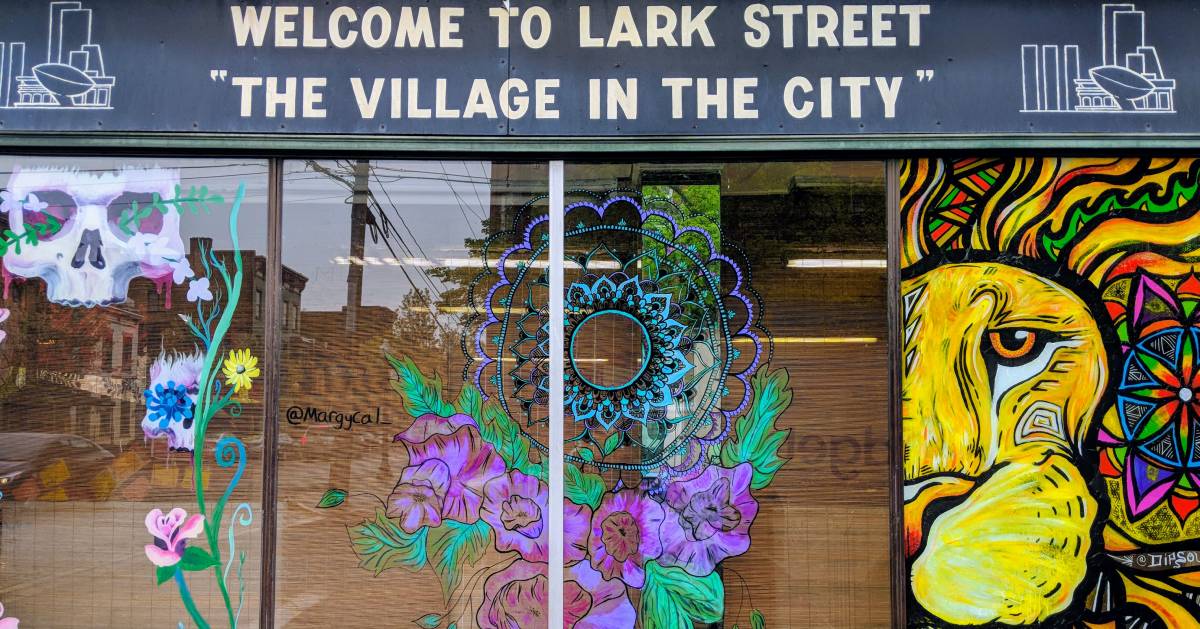 This wonderful and appealing area was losing its sparkle many years ago, when the Lark Street Neighborhood District Management Association formed, commonly known as the Lark Street BID. Their mission is "To build, sustain, and enhance a unique and prosperous living and business community for the residents, visitors, and merchants of the Lark Street Neighborhood of Albany, NY."
Lark Street BID works tirelessly to ensure the entire neighborhood is always growing and is an ideal place to work, live, and play. New businesses open in this area all the time, while others like Capital Wine & Spirits have been staples in the Lark Street neighborhood for over 30 years.
Annual Festival & Events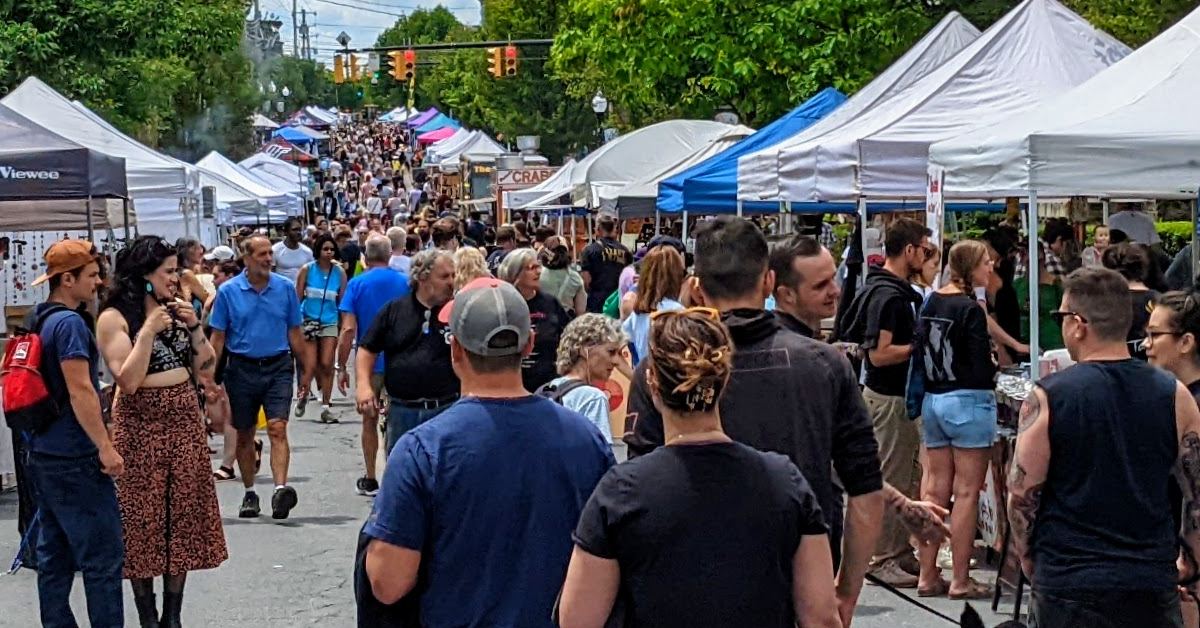 In a typical year Lark Street is home to several of Albany's major annual events including Art on Lark, pictured above, that usually takes place in summer and highlights talented local painters, photographers, jewelers, and more.
LarkFest is likely the most anticipated festival of the year, which typically sees around 50,000 attendees. Lark Street BID is the driving force behind these incredible events that Albany residents and visitors look forward to year after year.
See major Lark Street events >>
Support the Lark Street BID and all the exceptional businesses and lively events that call this section of Albany home by checking out everything this eclectic neighborhood has to offer!