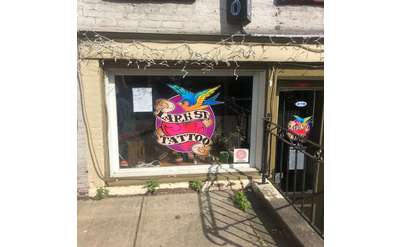 Lark Street Tattoo
Albany, NY
Lark Street Tattoo has been serving the Albany area since 1993 and is one of the top rated tattoo parlors in the Capital Region. You'll find a wide variety of styles and high quality, custom work.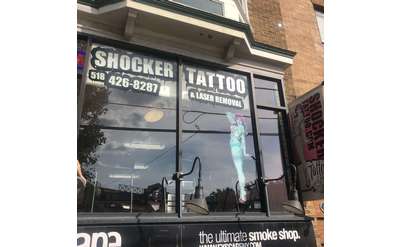 Shocker Tattoo
Albany, NY
Shocker Tattoo on Lark Street in Albany strives to inspire their clients while being inspired by them. You can look forward to the best quality tattoo or body piercing under the most sterile of conditions with experienced professionals.
The Curly Wolf Tattoo Club
NY
The Curly Wolf Tattoo Club doesn't want customers to just get in and get out to move on to the next tattoo - they want to work with you in a comfortable environment to create something you'll love. Appointments suggested.
Modern Body Art
Albany, NY
Located in Albany, Modern Body Art has a team of award-winning artists with unparalleled skills in tattooing and body piercing. The studio also offers tattoo removal services.