Making the Move to an Independent Living Community
Many older adults are hesitant to downsize or move into independent living communities, even when living at home becomes overwhelming or difficult - and understandably so. It can be difficult to let go of the house where you raised your kids, watched your grandkids play in the backyard, and created so many memories. Additionally, many seniors equate moving out of their homes with relinquishing some of their independence. This makes seeking a more comfortable living arrangement an even more difficult choice for many individuals.
While moving out of the house you've called home for many years can certainly tug at the heartstrings and make the decision to move to a new community a challenging one, seniors no longer need to equate downsizing or joining a retirement community with losing their independence. In fact, many seniors are beginning to realize that relocating to an independent living community is a terrific way to improve their quality of life, meet new people, and begin an exciting new phase of their lives!
What Are Independent Living Communities?
Typically, independent living communities are neighborhoods where all residents are over the age of 55. These communities are for healthy, retired individuals who lead active lifestyles and are capable of living on their own. Many of these communities offer transportation, optional laundry, yard and housekeeping services, group meals, and social events. They also feature gyms that offer aerobics classes, pools, clubhouses, and cultural activities.
Independent living communities foster a strong sense of community among those who live within them, and enable residents to continue to pursue their interests and live healthy, active lives. These communities are typically comprised of houses, townhouses, condos, and apartments so you'll have no trouble finding a comfortably sized place to call home.
How Do I Know If Relocating to an Independent Living Community is Right For Me?
Making the decision to move into an independent living community is a very personal one, and only you can know if it is the right choice. However, if you are a healthy individual above the age of 55 who enjoys living independently but are ready to part with some of the tasks that come with owning and maintaining a house, independent living might be something to consider.
Joining an independent living community will allow you to feel safe and secure, and enable you to connect with others who share your interests, passions, and hobbies. Many of these communities offer various levels of care and assistance, so you have the option to live completely independently or request assistance when and if you feel it is necessary.
Why Choose an Independent Living Facility in Albany, NY?
There are many independent living communities in the Albany area and throughout the Capital Region that are conveniently located close to shopping malls, restaurants, theaters, libraries, museums, and parks. Hospitals, primary care physicians, and other healthcare providers are located nearby as well.
Depending on the location of the community you choose, you may also have access to public transportation, which will make exploring the area a breeze. If you enjoy traveling outside of the area, the Albany-Rensselaer Train Station and Albany International Airport are also a short distance away.
The Capital Region has many options for seniors who want to pursue a healthy, active lifestyle.
Find Independent Living Facilities in Albany, NY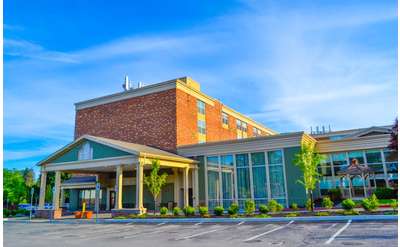 The Promenade at University Place
The Promenade at University Place is the prime senior living community for those who wish to engage in an active lifestyle with all the comforts of home. They provide enhanced personal care services, stylish private suites, and top notch amenities.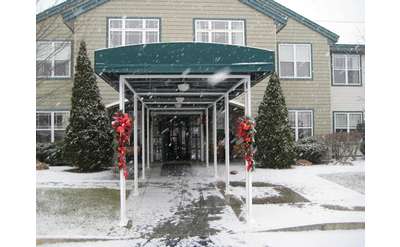 Glen Eddy
Located on 35 beautiful acres in Niskayuna, NY, Glen Eddy is a full service independent senior living community featuring amenities and activities that offer residents both privacy and opportunities for lively social activity.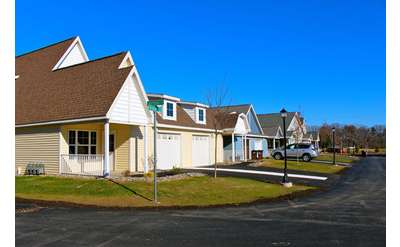 The Spinney at Van Dyke
Spinney communities are thoughtfully designed for "55 and Better" residents who are active and independent.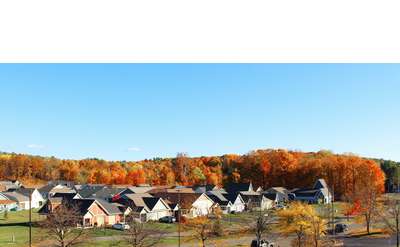 The Spinney at Pond View
Spinney communities are thoughtfully designed for "55 and Better" residents who are active and independent.
Avila Retirement Community
Avila is a full service retirement community for persons 60 years of age and older affiliated with the Roman Catholic Diocese of Albany. "It's like being on a cruise that never ends."
Beltrone Living Center
Because the Beltrone Living Center is owned and operated by Colonie Senior Service Centers, Inc., residents have the luxury of a vibrant senior center brimming with engaging programs, services and activities right in their own community!
Community Hospice of Albany County
The Community Hospice provides support and guidance for the seriously ill and their families to enable them to live with dignity. They can help those in their own homes, in nursing homes, and in the hospital.