Discover Adventure at These Top Hiking & Biking Trails in the Albany Area
Looking to explore the natural beauty of the Albany area? You can take a ride on bike paths, discover waterfalls and scenic views, or travel through forests and fields to find your zen. Pack your bag and plan your next adventure at one of these top hiking and biking trails.
Trail Details: Open for Hiking and Mountain Biking
Just 35 minutes from Albany, Grafton Lakes State Park offers 25 miles of meandering trails. Tucked in between the Taconic and Hudson Valleys, this state park features six ponds, a beach and boat rentals, and picnicking areas. Biking on a hot day? Enjoy a refreshing dip in the popular Long Pond after your ride. There is a seasonal vehicle entrance fee to access the park.
Access: 254 Grafton Lakes State Park Way, Grafton, NY 12082
Albany County Helderberg-Hudson Rail Trail
Trail Details: Open for Hiking and Biking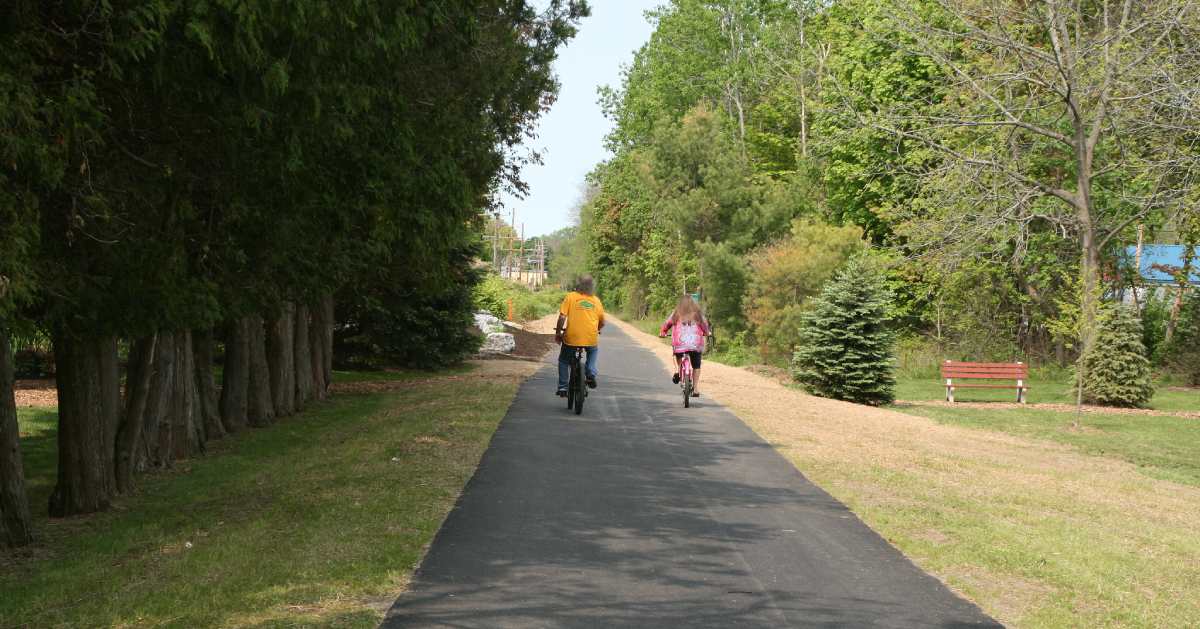 The Albany County Helderberg-Hudson Rail Trail offers a safe and fun hike or ride for the family. This bike and pedestrian-friendly route connects the Port of Albany to Voorheesville, and the entire trail is paved. Previously the old Delaware & Hudson Railroad, the rail trail features interpretive signs with maps and historical photos. A volunteer committee hires local artists to create art on the trail.
Access: Multiple Access Points; See Rail Trail Map
Trail Details: Open for Hiking and Mountain Biking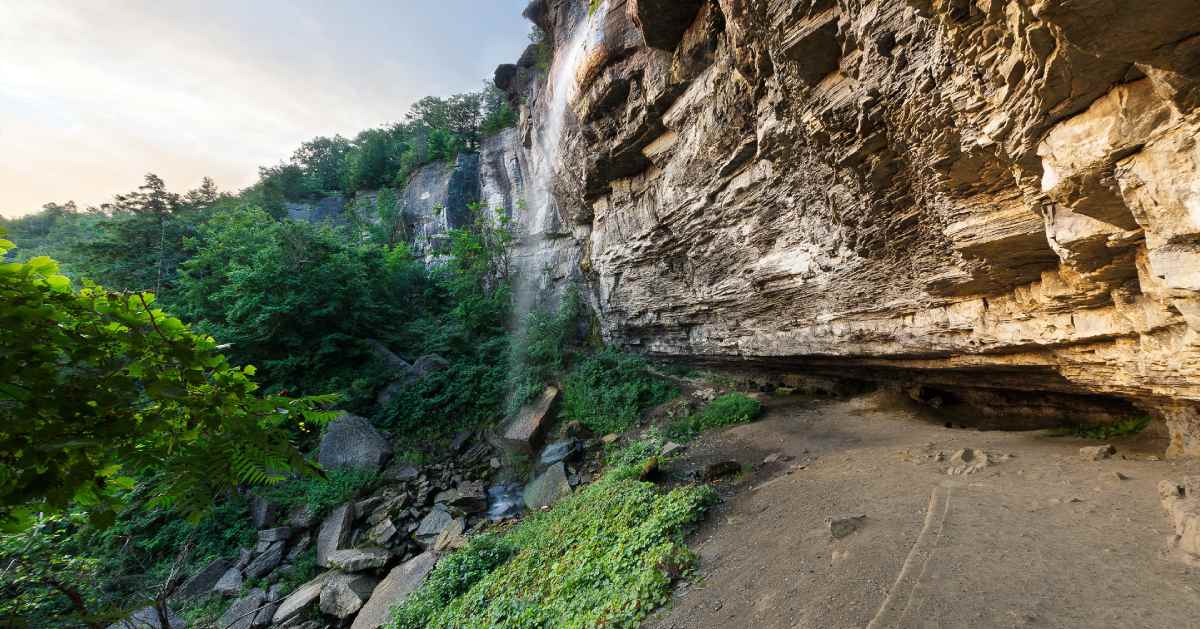 Take a 30-minute drive west of Albany, and you'll be walking along the Helderberg Escarpment and feasting your eyes on the Capital Region's most magnificent panoramic views of the Hudson-Mohawk Valleys, the Adirondacks, and the Green Mountains of Vermont.
Hike or bike the day away on approximately 25 miles of trails. This is a great destination for families: Thacher State Park also offers volleyball courts, playgrounds, picnic areas, reservable shelters, and a new adventure course with zip lines and aerial games.
Access: 830 Thacher Park Road, Voorheesville, NY 12186
Trail Details: Open for Hiking and Mountain Biking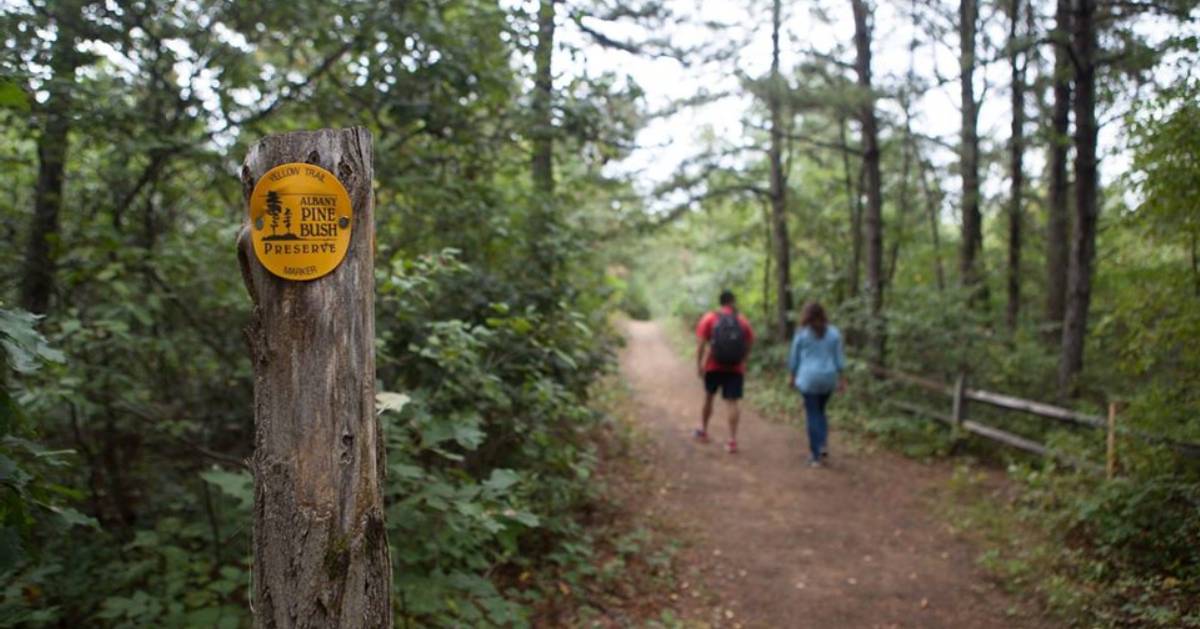 Discover, play, and conserve at the Albany Pine Bush Preserve! On top of offering 18 miles of nature trails through the pine-scrub oak barrens ecosystem, the Albany Pine Bush Preserve has a Discovery Center where you can learn more about the unique plants and animals in the Pine Bush. The trails are open year round for a variety of recreational activities, including hiking and mountain biking during the warmer months. Admission is free.
Access: 195 New Karner Road, Albany, NY 12205
Trail Details: Open for Hiking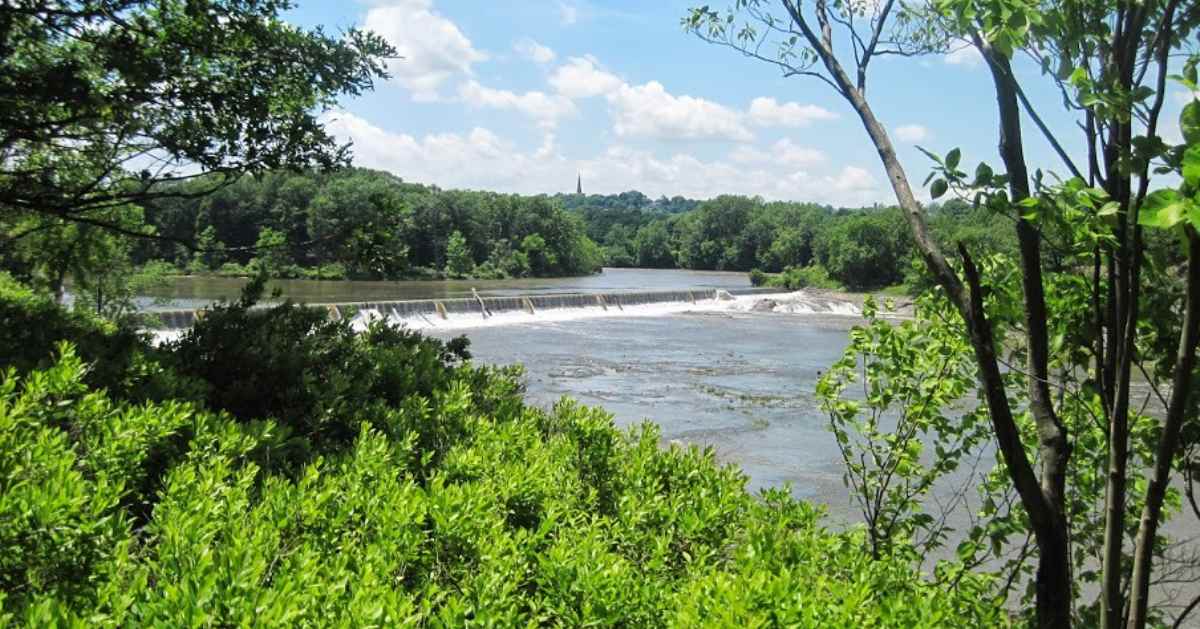 Rivers and rapids surround you as you stroll around Peebles Island State Park. The gentle rolling trail winds through forests and along the banks of the island, creating a picturesque path for hikers and joggers (no bikes allowed on the trails). This state park is situated in between the Hudson and Mohawk Rivers in Cohoes. Don't forget your picnic basket for after your walk! There is a seasonal vehicle entrance fee for the park.
Access: 1 Delaware Avenue North, Cohoes, NY 12047
Bozen Kill Preserve
Trail Details: Open for Hiking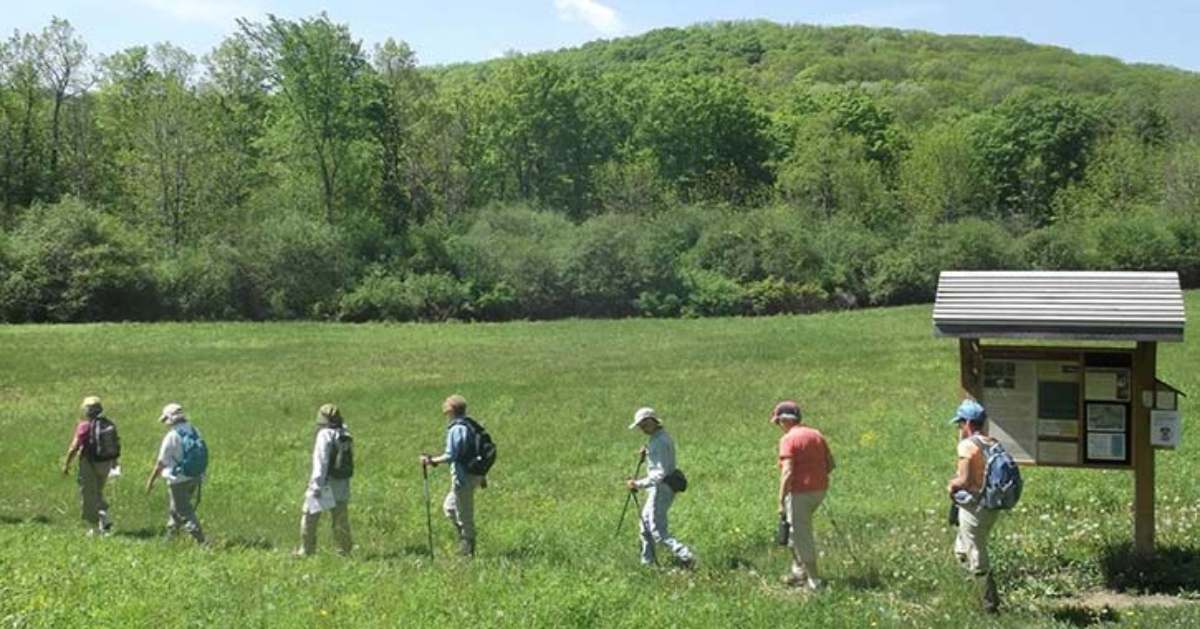 Looking for streams, waterfalls, old rock walls, and history? Explore the Bozen Kill Preserve in Altamont, which is maintained by the Mohawk Hudson Land Conservancy. Just over one mile of trails takes you through easy and moderate terrain. Enjoy open fields, shaded forests, and the beautiful Bozen Kill, which means "raging stream" in Dutch. This is a perfect hike for families or those who prefer less strenuous hikes.
Access: 1/4-mile up Westfall Road, Altamont, NY 12009
Poestenkill Falls/Mount Ida Falls
Trail Details: Open for Hiking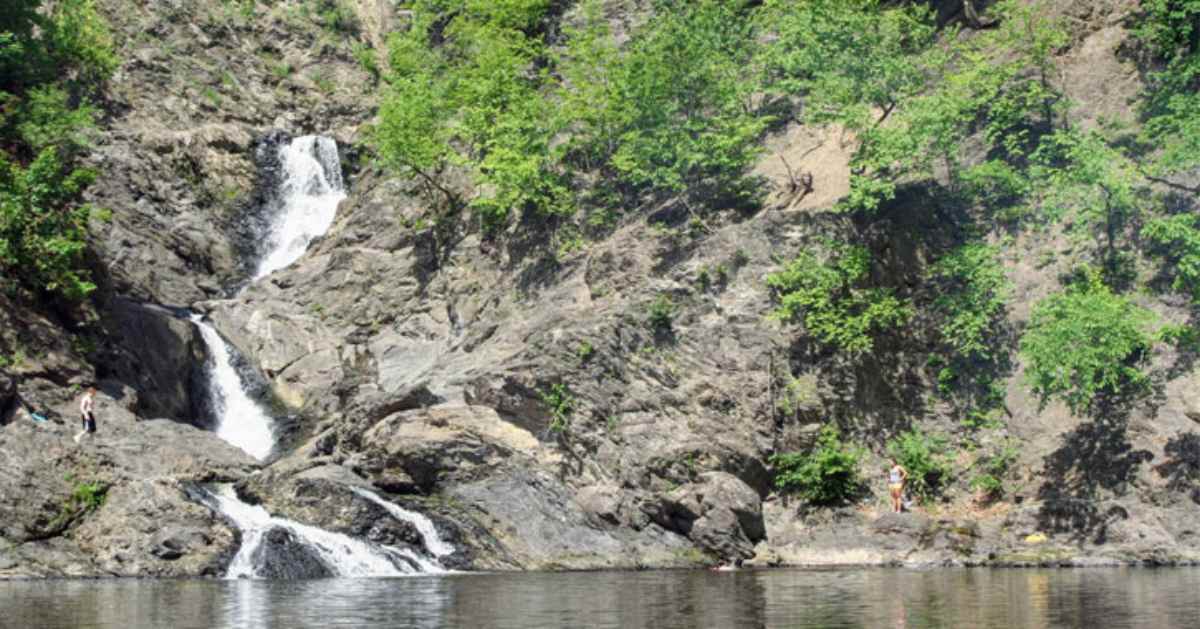 Welcome to Troy's best-kept secret! Within Poestenkill Gorge Park you can find a 175-foot towering waterfall. Take a short hike to the bottom of the falls and peer up as the water pounds down - it's incredible! Be cautious during wet conditions and make sure to wear proper hiking shoes (and clothes that you don't mind getting wet).
Access: Large parking area on Linden Avenue, Troy, NY 12180
Kaaterskill Falls
Trail Details: Open for Hiking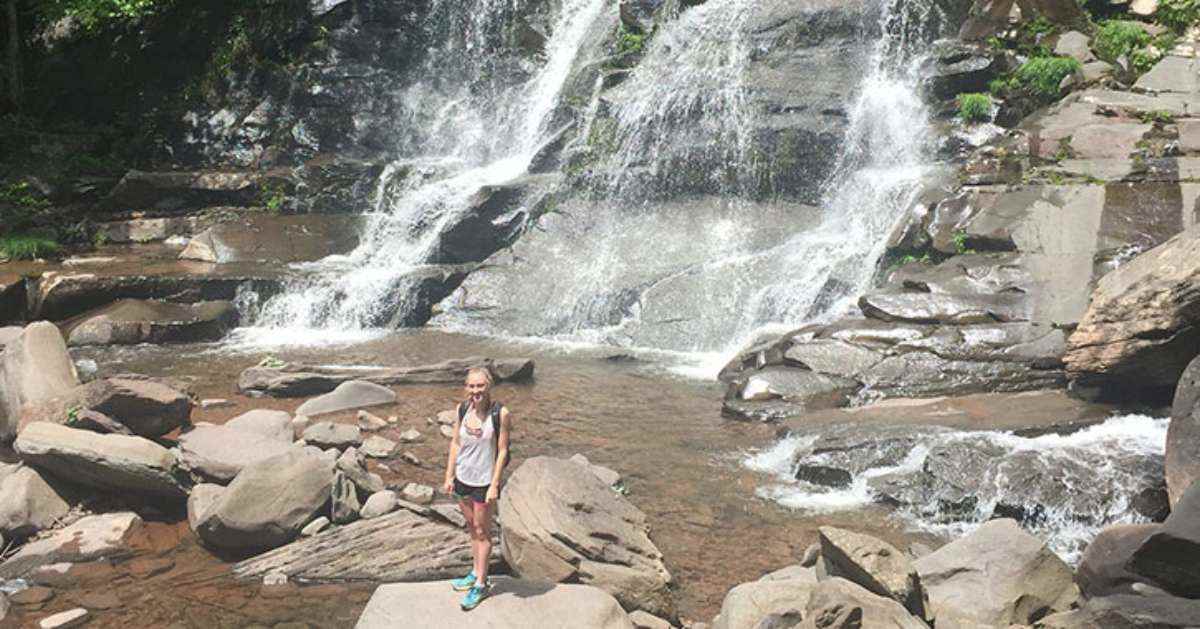 For a short hike with a huge reward, head to Kaaterskill Falls! This 1.3-mile round trip hike brings you to the tallest two-tier waterfall in New York State. Located only 1 hour south of Albany, you can witness the babbling brooks and fabulous falls while you hike up toward the massive waterfall and large natural pool.
Access: Multiple Trailheads
Plotter Kill Preserve
Trail Details: Open for Hiking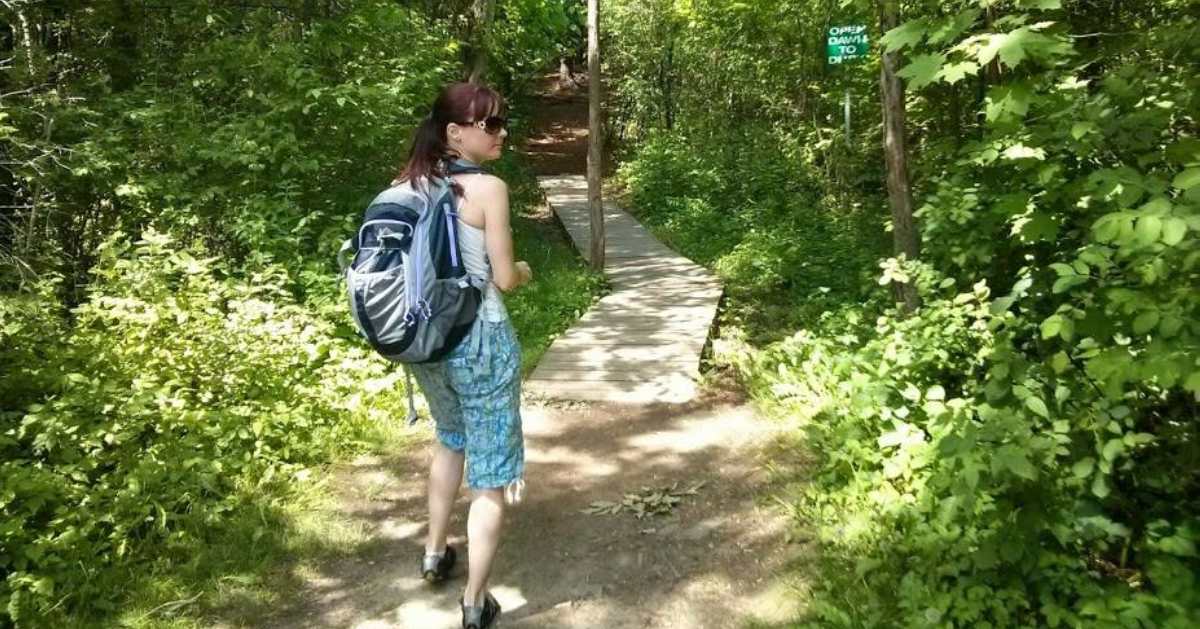 The rugged terrain of this hike is well worth the view. Plotter Kill, a tributary of the Mohawk River, features three waterfalls visible to hikers. The gorge which creates these beautiful waterfalls also creates steep slopes and ledges near the trails: hikers are advised to wear proper hiking shoes and hike with caution in all conditions. Take your family for a hike and witness 600 species of plants and incredible stream and waterfall views. Views are said to be best during spring high waters and winter ice.
Access: Parking lot off of Mariaville Road, Rotterdam, NY 12306
Trail Details: Open for Hiking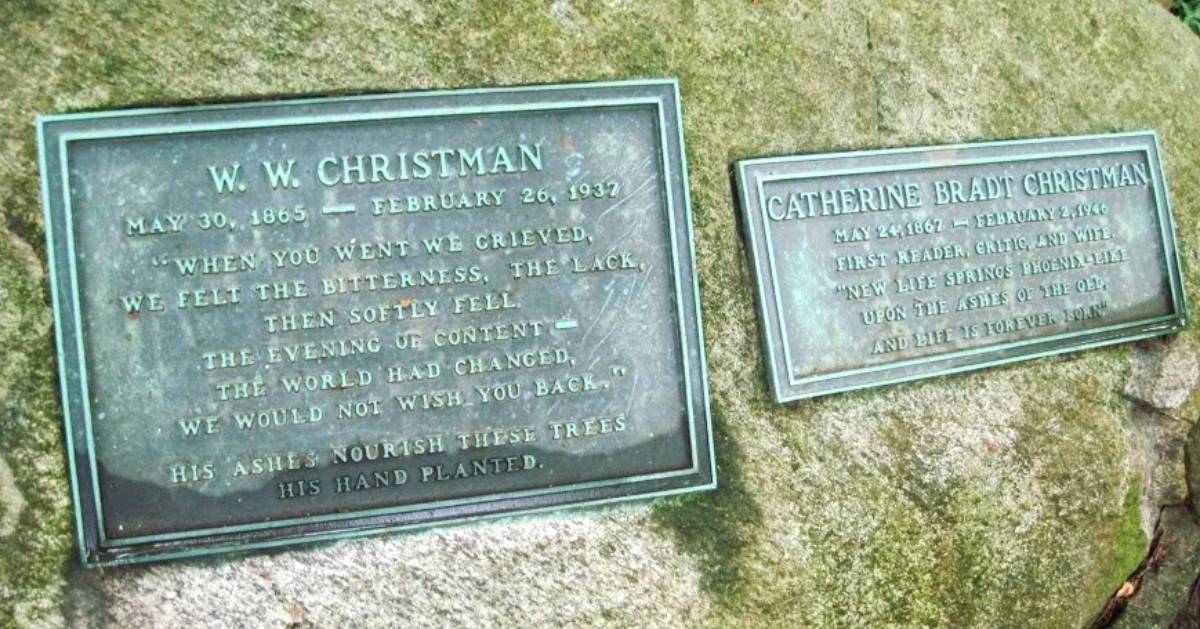 Check out this easy and beautiful hike in Schenectady County. The Christman Sanctuary has a 2.2-mile loop featuring creeks, a towering 30-foot waterfall, and a variety of locust, cedar, spruce, red pine, and white pine trees planted by devoted farmer Will Christman. You don't need a full day for this stroll, visit this National Historic Landmark, maintained by The Nature Conservancy, today!
Access: 3281 Schoharie Turnpike, Delanson, NY 12053
Hannacroix Creek Preserve
Trail Details: Open for Hiking and Mountain Biking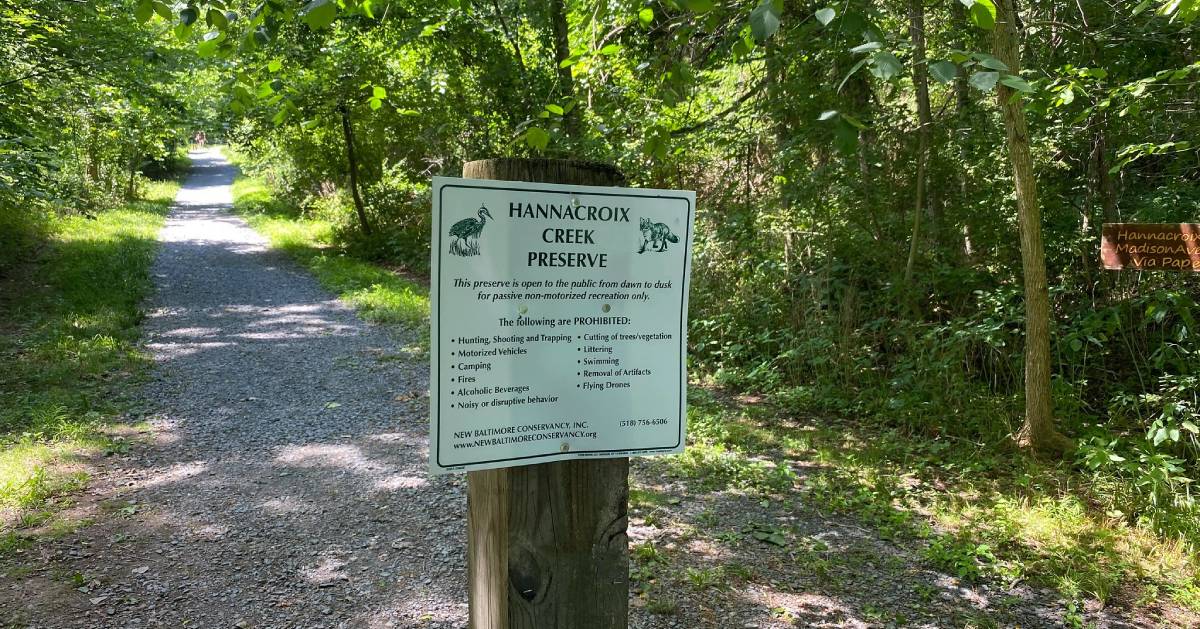 Venture 25 minutes south of Albany for an easy hike with lots of unique features at the Hannacroix Creek Preserve, managed by the New Baltimore Conservancy. With 4 different trails to choose from, your exploration could last all day! The marked trails will take you to a waterfall, interesting rock ledges, and the foundation of a paper mill. You can also go mountain biking on the LaVerne Irving Trail, but there are a few tough spots you may have to walk your bike through.
Access: NY-144 (just south of Finke Road), New Baltimore, NY 12124
Mohawk-Hudson Bike-Hike Trail
Trail Details: Open for Hiking and Biking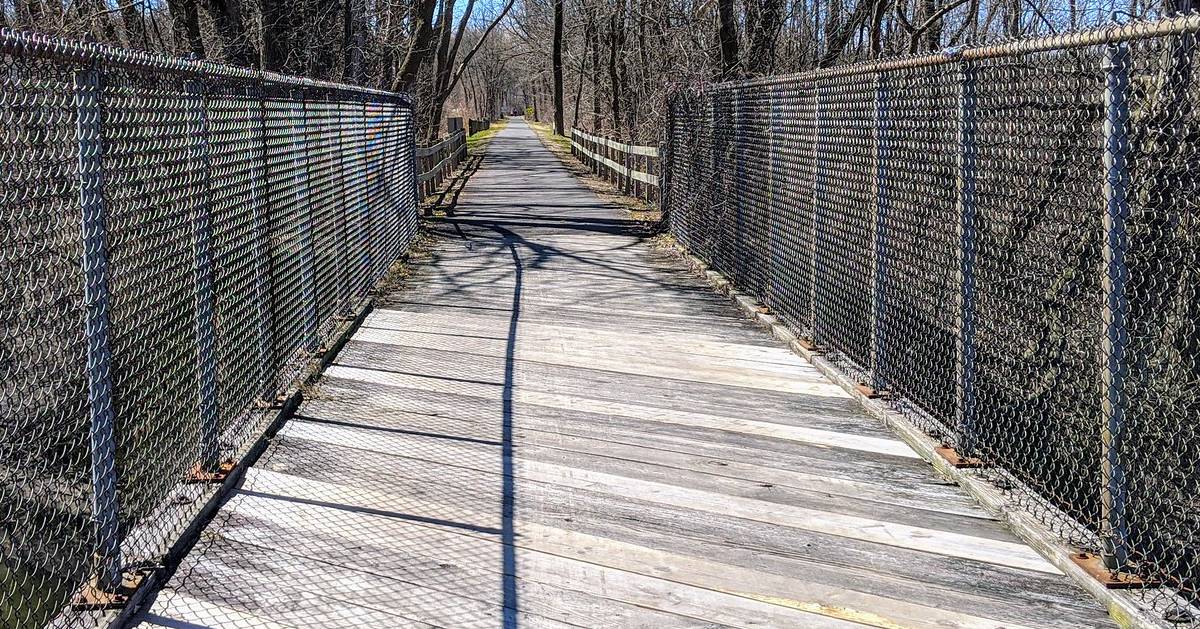 Witness history while traveling along the Mohawk-Hudson Bike-Hike Trail. Hugging the banks of the old Erie Canal, this trail offers around 40 miles of paved trails from Rotterdam Junction to Albany. Travel under the Mohawk Bridge, on abandoned rail lines, and by canal systems built in the 1800s.
Part of the Empire State Trail, this section provides plenty of picnic-friendly pit stops. Park your bike at the Fox Preserve in Colonie, where you can take a short hiking adventure on the shaded forest trails. You're sure to enjoy your trip along the Hudson and Mohawk Rivers!
Access: Multiple Access Points; See Maps
Hunter Mountain via Becker Hollow Trail
Trail Details: Open for Hiking
In 2017, the DEC announced the completion of a $48,000 rehabilitation of the Hunter Mountain Fire Tower. Fire towers represent the rich history of our local forest preserves and are a fun addition to any hike. Located at an elevation of 4,040 feet, this is New York State's highest fire tower, and it provides unparalleled views of the Catskill Mountains.
Hunter Mountain is located just a little over an hour from Albany, and the Becker Hollow Trail is the hardest but shortest route to the summit. The 4.7-mile round trip hike begins at a small parking lot, and you can expect steep terrain throughout your adventure.
Access: Becker Hollow Parking Lot, 4120 NY-214, Elka Park, NY 12427
Which hiking or biking trail will you be conquering next?