Find Parks & Preserves in Albany and the Capital Region
Opportunities for outdoor recreation abound in Albany and the Capital Region. From city parks to scenic nature preserves, you're sure to find the perfect place to enjoy your day. Hike, bike, swim, camp, and more.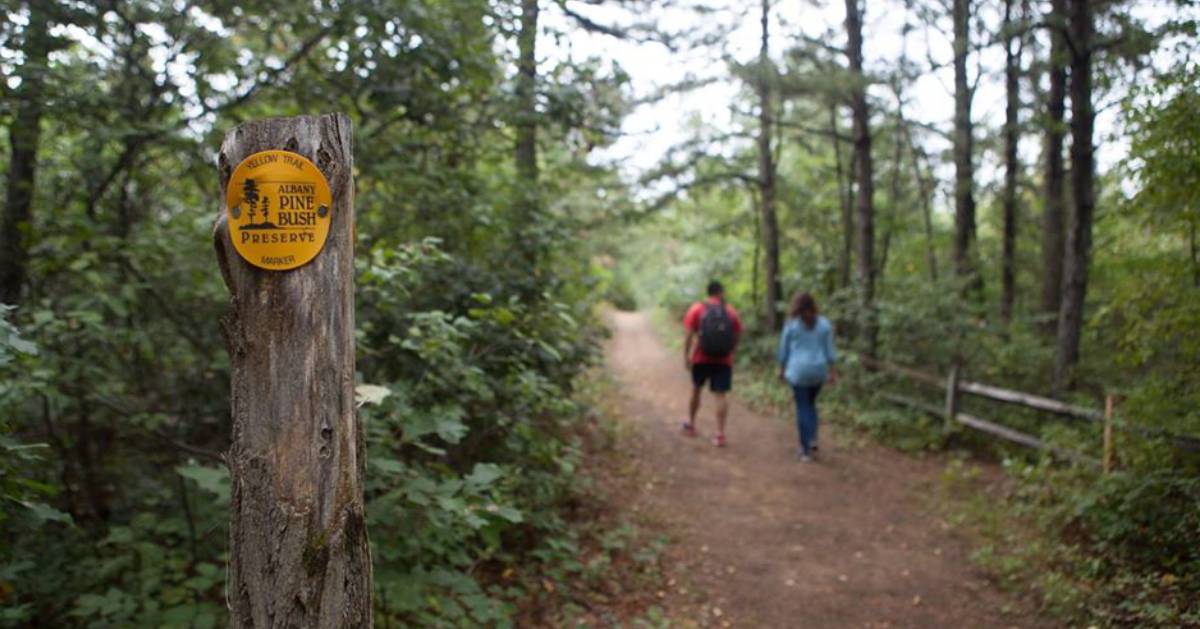 Albany, NY Area Parks & Preserves
Academy Park
Buckingham Lake Park
Corning Park
East Capitol Park
Jennings Landing (formerly known as Albany Riverfront Park)
Lincoln Park
Tricentennial Park
Wallenburg Park
West Capitol Park
New York State Parks in the Capital Region
The Albany-Capital Region is home to a number of New York State Parks that are filled with endless outdoor recreational activities. Go camping, hiking, biking, swimming, horseback riding, and picnicking in the warmer months.
Love outdoor winter activities? Almost all of the state parks near Albany offer trails for cross-country skiing, snowshoeing, and other winter fun.