So You Think There's Nothing To Do In Albany? Think Again!
We aren't sure how, but Albany managed to get a reputation of being a bit boring. Maybe it's due to all of the government offices, or maybe it's a sentiment passed down from generation to generation. The reason doesn't concern us however, because Albany is anything but boring.
Whether you live in the city, are planning a vacation to the area, or are interested in moving to Albany, there are so many fun things to do both indoors and outdoors.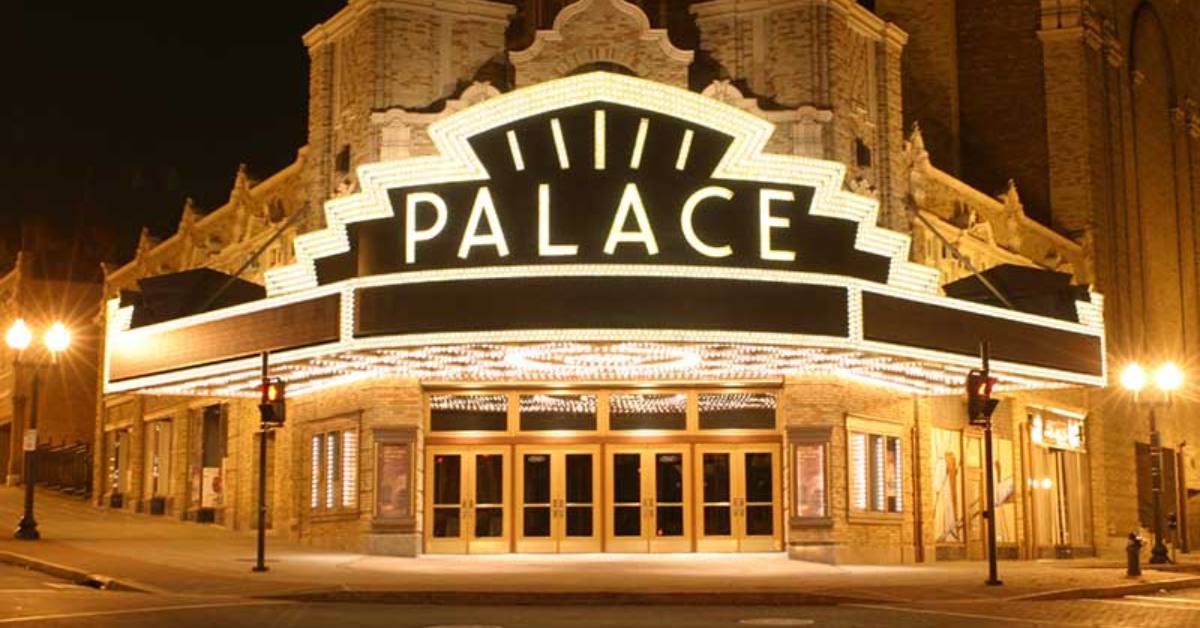 Albany is home to a bustling music and performing arts scene. With venues ranging in capacity from a few hundred to over 17,000, acts of all sizes come through the area.
The Palace Theatre is one of the foremost arts and culture venues in the Capital Region. Its beautiful Austrian Baroque design and retro vibes make it a stand-out location and unique experience for performance-goers. At The Palace Theatre, you'll find the best concerts, stand-up comedians, classical performances, community events, films, and more.
The Park Playhouse is an outdoor venue that produces affordable and/or free theatre; their goal is to make theatre an all-inclusive art form. The Park Playhouse makes theatre available to people from all walks of life and socio-economic backgrounds, and they produce a variety of shows for all ages throughout their season.
MVP Arena is a sports and entertainment venue in Albany that features some of the biggest names in music, local sports, and other shows. If you're looking for exciting rock shows, country musicians, classical performances, football, lacrosse, and basketball games, look no further. MVP Arena has it all.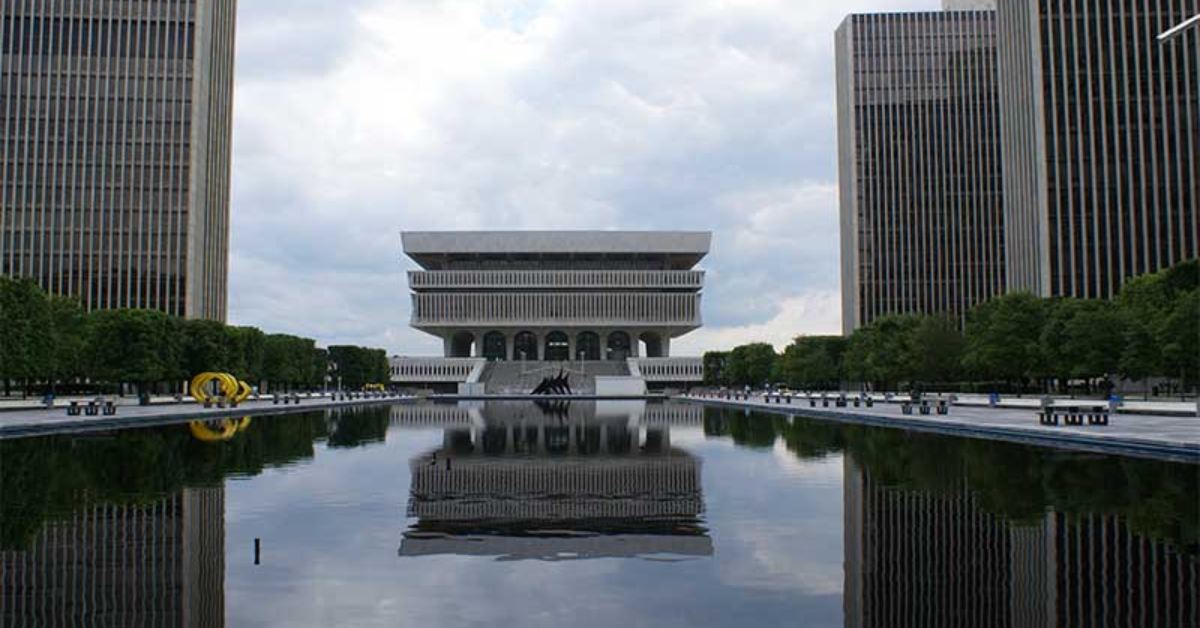 From kid-friendly museums to historical sites to arts and cultural exhibits, the Capital Region has something to interest everyone thanks to its rich heritage and celebration of local history.
The New York State Museum is the oldest and largest state museum in the U.S. The building is a work of art in and of itself, and it's set at the southern end of the Governor Nelson A. Rockefeller Empire State Plaza and boasts a variety of exhibits, including temporary and permanent exhibits.
The New York State Museum also hosts special events and programs, including workshops, film screenings, performances, museum talks, and more. Many of these events are free, so they're a great option.
The USS Slater is a WWII-era destroyer escort that has been extensively renovated and now serves as a museum ship on the Hudson River. Located in Albany, the USS Slater is the only remaining destroyer escort afloat in the United States, and is an incredible piece of history. You can visit the USS Slater seasonally (April - November) for a guided tour, or check out their website for an online tour of the ship.
The Schuyler Mansion State Historic Site was built by Revolutionary War General Philip Schuyler, and the house was a mecca for political mingling, high-class social gatherings, military strategizing, and family affairs. In 1780, the home was the venue for Elizabeth Schuyler's wedding to Alexander Hamilton, American revolutionary and Founding Father.
Nowadays, the Schuyler mansion is open for guided tours on select days from early May through late October. Visitors can check out an exhibition on the life of Philip Schuyler at the Visitor Center on site.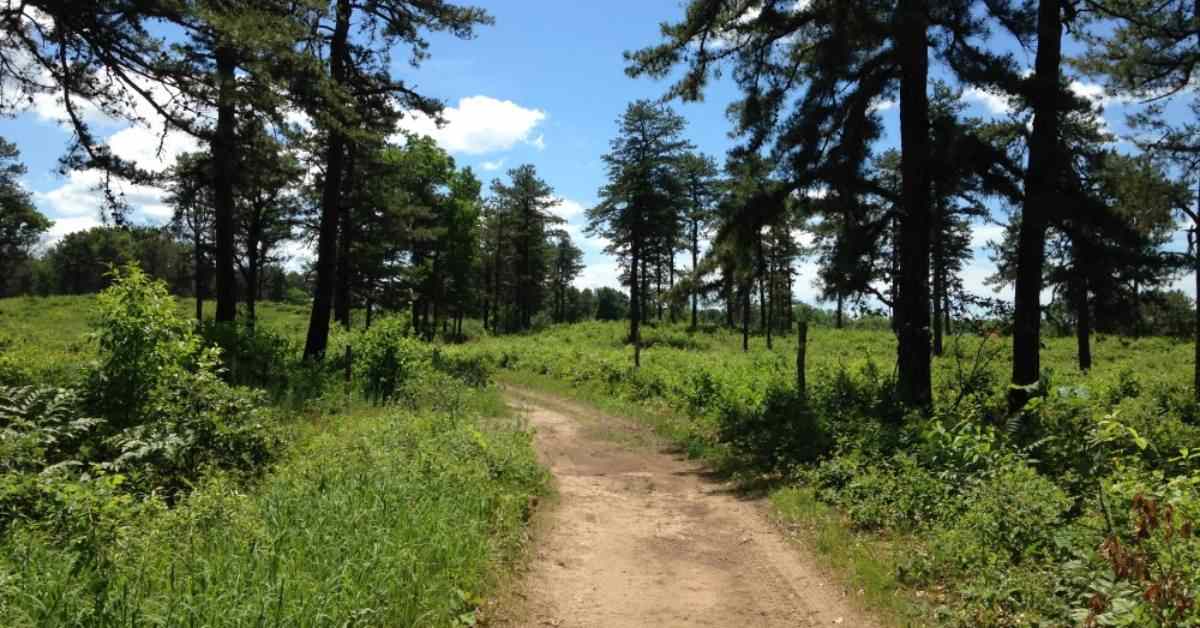 If you're a lover of the great outdoors, Albany is the perfect place to live. The Capital Region boasts a variety of parks, preserves, and nature tour options for adventurers of all types.
The Albany Pine Bush Preserve is one of only 20 inland pine barrens in the world. The 3,350-acre preserve is open all year round and has 12 trailheads for visitors to start from. If you're a lover of the great outdoors, this is a wonderful spot for hiking, biking, skiing, snowshoeing, horseback riding, hunting, fishing, and trapping.
Located on site, the Albany Pine Bush Discovery Center is considered the gateway to the preserve and gives visitors the opportunity to learn more about preservation and the impact of humans on this beautiful environment. The Discovery Center is a great place to take kids to learn about the preserve before exploring.
Dutch Apple Cruises are a fun way to experience the beautiful Hudson River scenery in style. On their sightseeing cruises, you can learn about Hudson River history as you enjoy food and drinks. Don't forget your binoculars---the tour is famous for bald eagle sightings.
Albany's Washington Park is a fantastic spot to enjoy a game of frisbee, walk the dog, ride your bike, or take the kids to the playground. Throughout the year, you can also check out different events at the park. The Park Playhouse boasts free and affordable theater throughout the summer and the Albany Tulip Festival showers the park in color in the spring, to name a few.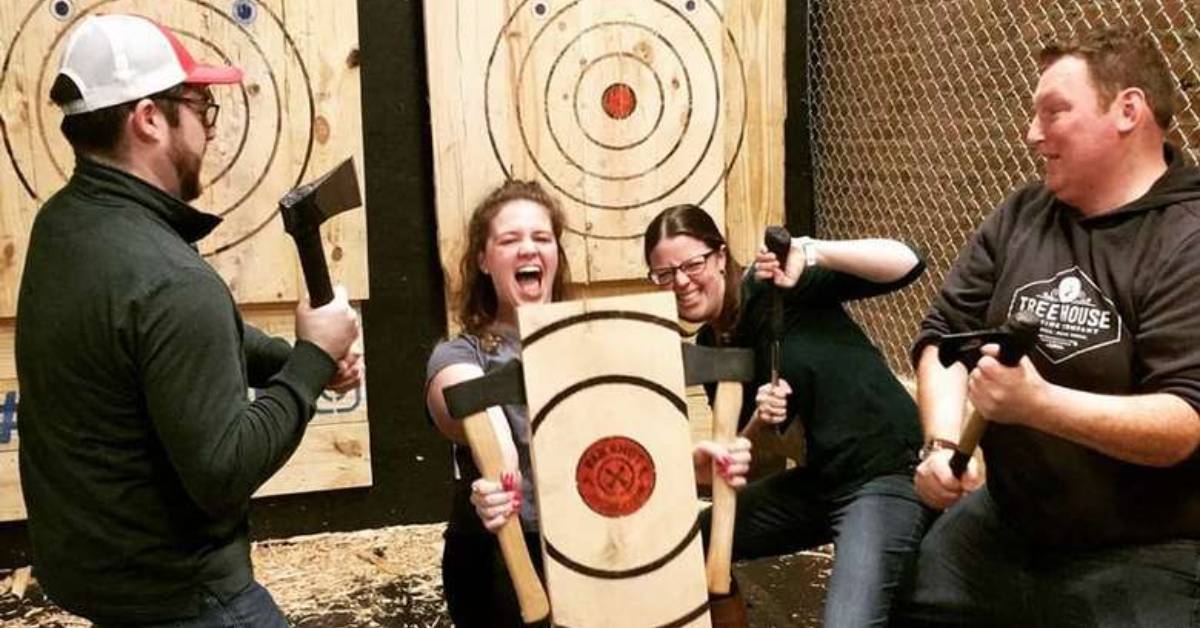 Even on rainy or snowy days, there is plenty to do in Albany. From shopping, to theater, to axe-throwing, and more, you'll find all kinds of fun things to do indoors.
Far Shot Axe Throwing is exactly what it sounds like: bring some friends, toss some axes at the target, and see who has the best shot! Far Shot also has a bar, so you can enjoy up to two drinks during your session and then continue safely partaking after you finish up.
Are you a crime show fanatic who always figures out the culprit before the characters on TV do? Now you can solve a murder mystery in person while enjoying a delicious dinner at The Dinner Detective! This interactive comedy murder mystery dinner theater show will keep you on your toes all night...will you figure out whodunnit? Visit their website to find upcoming show dates.
Who doesn't love to head to the mall on a rainy day? There are tons of options at Crossgates, including clothing, tech, beauty, and much more. If you don't feel like shopping, head over to Dave & Buster's for drinks & arcade games. Who knows, you may win big!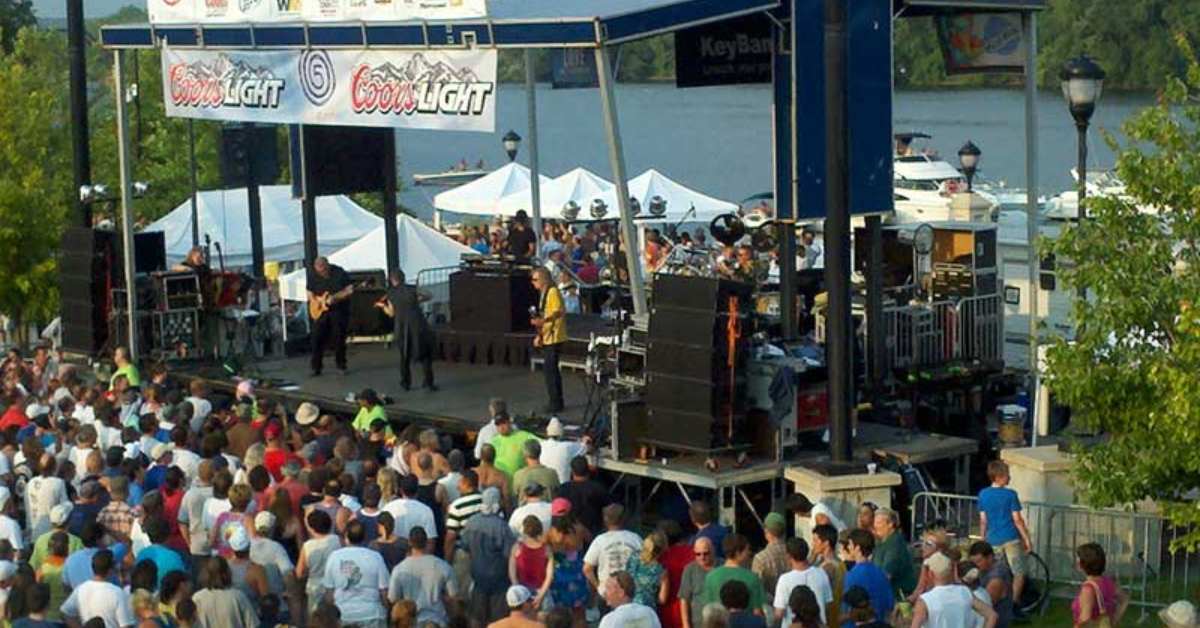 The Capital Region is no stranger to festivals and events of all types. No matter the season, there are always big events happening in the area.
What could be better than a concert series featuring national, regional, and local artists? A FREE concert series featuring those same distinguished artists! Most Thursdays during summer, Alive at 5 in Albany is the place to be.
Art on Lark is a street festival that typically takes place in June, although a second date was scheduled for fall 2022 due to popular demand. Check out historic Lark St. as it transforms into a huge display of goods and art pieced by local artisans, jewelers, photographers, and more! Shoppers can enjoy live music, food from local hotspots, and delicious drinks on Lark St. as they browse over 50 artist booths.
Enjoy the floral beauty of Washington Park during this annual festival! It happens over Mother's Day weekend and draws a huge crowd. The blooms are the main draw, but they aren't the only point of interest: the weekend also features live music, vendors, children's activities, and more. Both Alive at Five and Albany Tulip Fest are presented by the City of Albany Office of Cultural Affairs.
View the Albany events calendar for more ideas »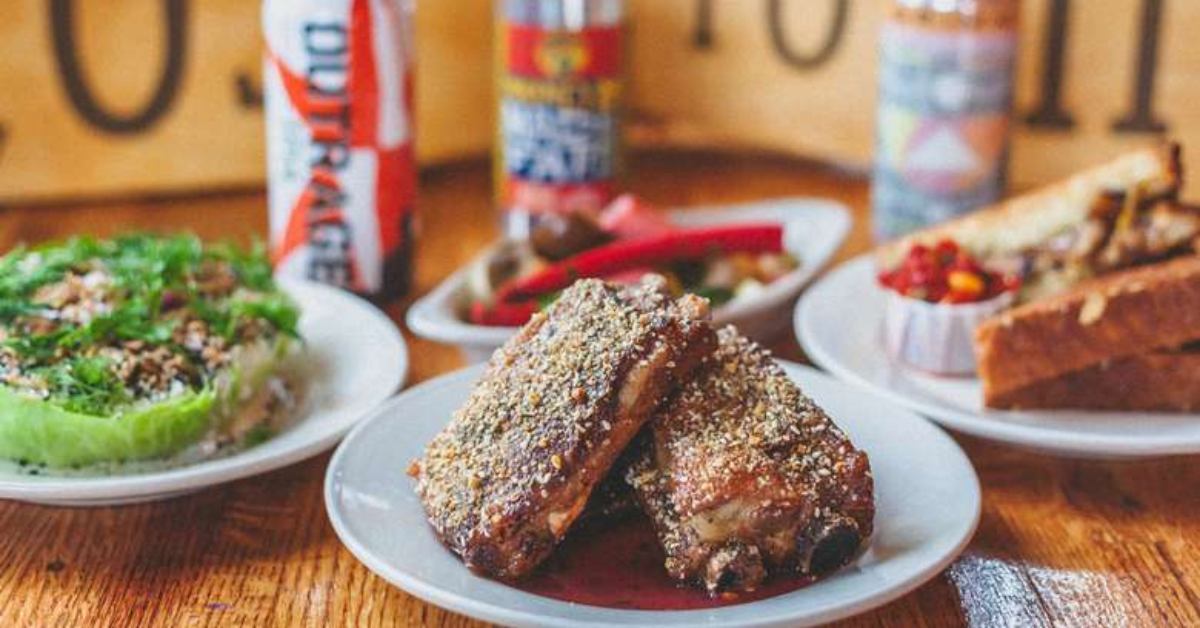 The wide range of cuisine in Albany is one of the many reasons people visit the city. As you explore the community, you'll stumble upon everything from modern American food to international dishes.
If you're looking for a new go-to spot, Lost & Found is it. The food is divine, with a number of classics and some new takes on old favorites, such as their grilled cheese, which features brioche, n'duja, cheddar, and caramelized onions. Their brunch is also raved about—with good reason!
El Mariachi is an authentic Mexican restaurant with over 15 years of history in the Capital Region. This restaurant has been named a top favorite by Capital Region citizens for years. Plus, they have over 80 types of 100% agave tequila.
With tempting aromas from their exceptional cuts of red meat, fresh swordfish and salmon, lobster casserole and herb-crusted rack of lamb, your mouth will be watering as you enter the Barnsider Restaurant. Save room for some of their homemade white chocolate crème brulee! You'll want to enjoy it with their expertly paired wines.
For the more refined palate, Risotto is an ideal choice. This Italian-Mediterranean fusion restaurant focuses on using local ingredients to create delicious works of art. Check out their wine club, as well!
This is just the tip of the iceberg of Albany's activities, so grab your friends and get exploring. Everyone will find a reason to spend some leisure time in New York's state capital.
View our seasonal guides for more fun in the Capital Region »
See all attractions in and near Albany »