Falls View Park in Cohoes, NY
Cohoes, NY is a vibrant and welcoming city, proudly boasting its spectacular Falls View Park. Unveiled in 2008, this four-acre park sits alongside Brookfield's School Street Hydroelectric Plant on North Mohawk Street—it's the ideal location for visitors to take in breathtaking views of Cohoes' roaring falls!
The mysterious name of Cohoes has quite a fascinating history. Many believe this name derived from an eventful trip when a family of Native Americans were canoeing through the Mohawk River's powerful rapids. Tragically, the family's outing ended with a loss, and the Cohoes name originated from the tribe calling the area Coho, "the place of the falling canoe."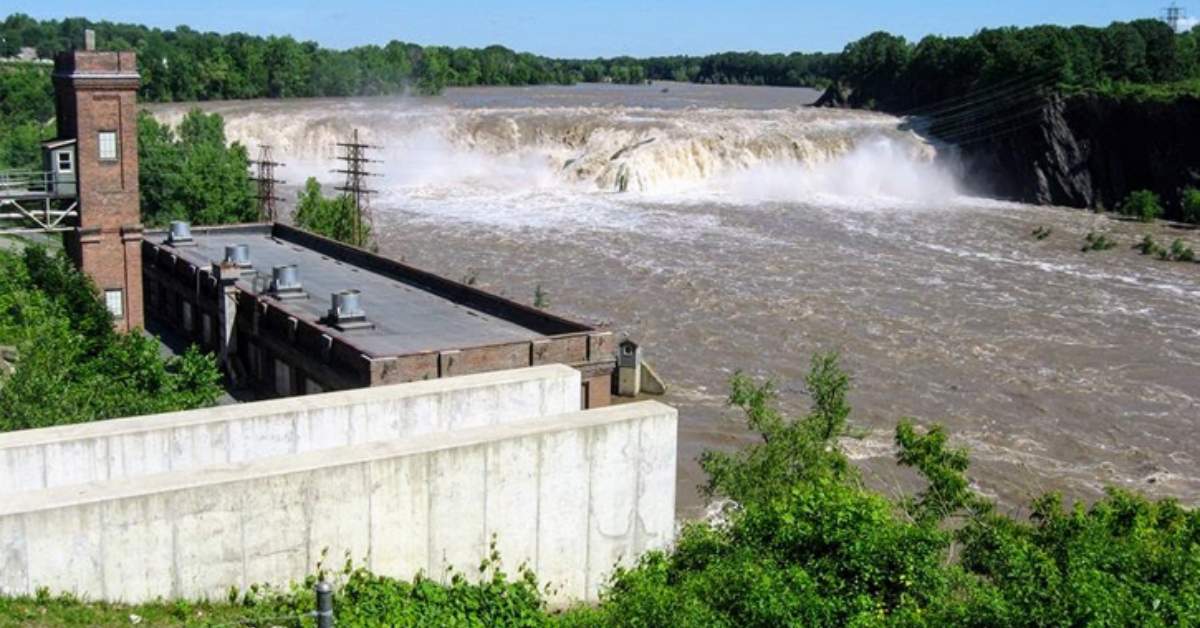 Take in the Breathtaking Views of Cohoes' Roaring Falls
Today, Falls View Park offers the perfect combination of stunning views and versatile activities. Visitors can experience an upper level full of amenities, from a 192-foot pedestrian bridge leading to the park's center to an 80-person amphitheater for outdoor entertainment. There is also a welcome area, a wheelchair-accessible fishing platform, and a parking lot on top.
For those seeking more adventure, accessing the lower level requires a descent down steep stairways (NOTE: this is physically strenuous for some individuals)—but rewards guests with additional sights such as a viewing deck near the backside of the hydropower plant's powerhouse and further fishing opportunities.
Falls View Park is a must-visit attraction in the Capital Region. Did you know Cohoes Falls is regarded as the second most beautiful cataract in New York State, after the Great Niagara Falls? Now that it's open to the public May 1 - November 1, take advantage of this incredible chance to explore its majestic splendor!
A Year-Round Hotspot Nearby
If you find yourself in Cohoes outside of the timeframe that Falls View Park is open to the public, you can still enjoy the views of the falls at the nearby Overlook Park. This park is on School Street, adjacent to the hydroelectric facility, and is open year-round. The area is a perfect place for an afternoon picnic where you can still enjoy the beauty of the falls.
Things to Enjoy
Fishing
Waterfall Overlooks
Hiking
Nature Trail
Amphitheater

Find Other Parks in the Capital Region