Schodack Island State Park
Situated south of Albany, NY, Schodack Island State Park offers a unique setting for outdoor adventures along the eastern shore of the Hudson River. The 1,052-acre park is home to magnificent Bald Eagles, Cerulean Warblers, and more that nest in its cottonwood trees. While there, visitors can also take the time to appreciate the area's historical significance through interpretive signage.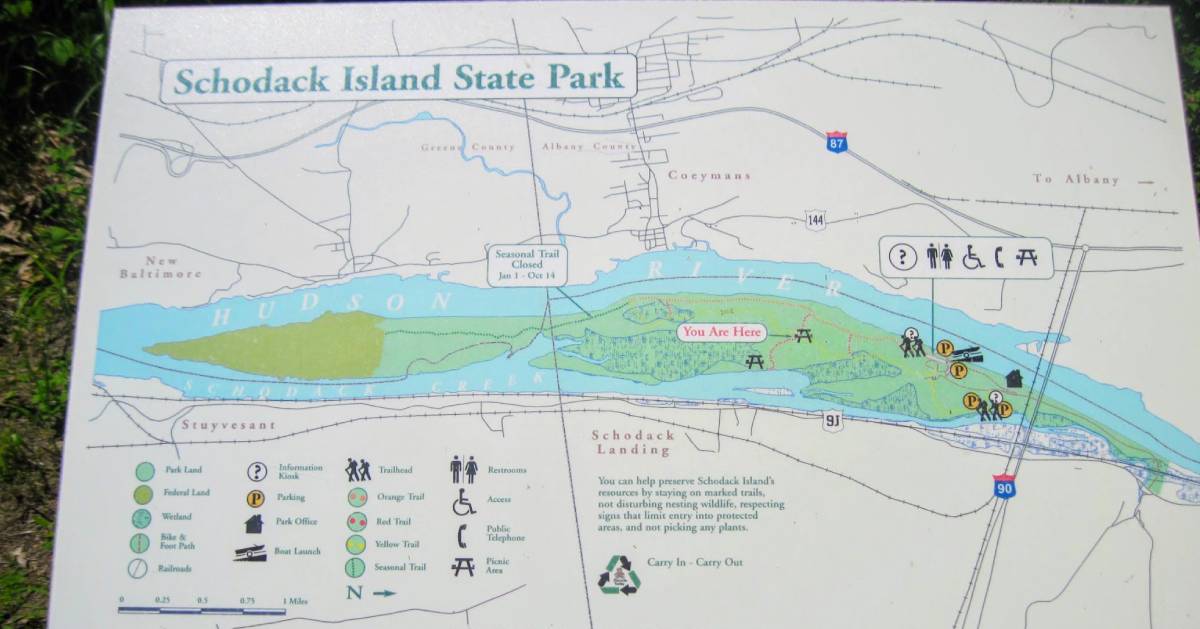 An Outdoor-Lover's Paradise
Located in Schodack Island, NY, Schodack Island State Park is perfect for all outdoor lovers! Explore the park's eight miles of multi-use trails, which weave through diverse ecologies. Ride along three miles of bike trails, launch your kayak or canoe into the Hudson River, and play a game of volleyball or horseshoes.
Visitors can also pack food and use the park's picnicking tables and grills, available to groups by reservation. The park also offers 66 campsites for overnight visitors and pavilions available for rent.
Bird Conservation Area: A Bird-Enthusiast's Playground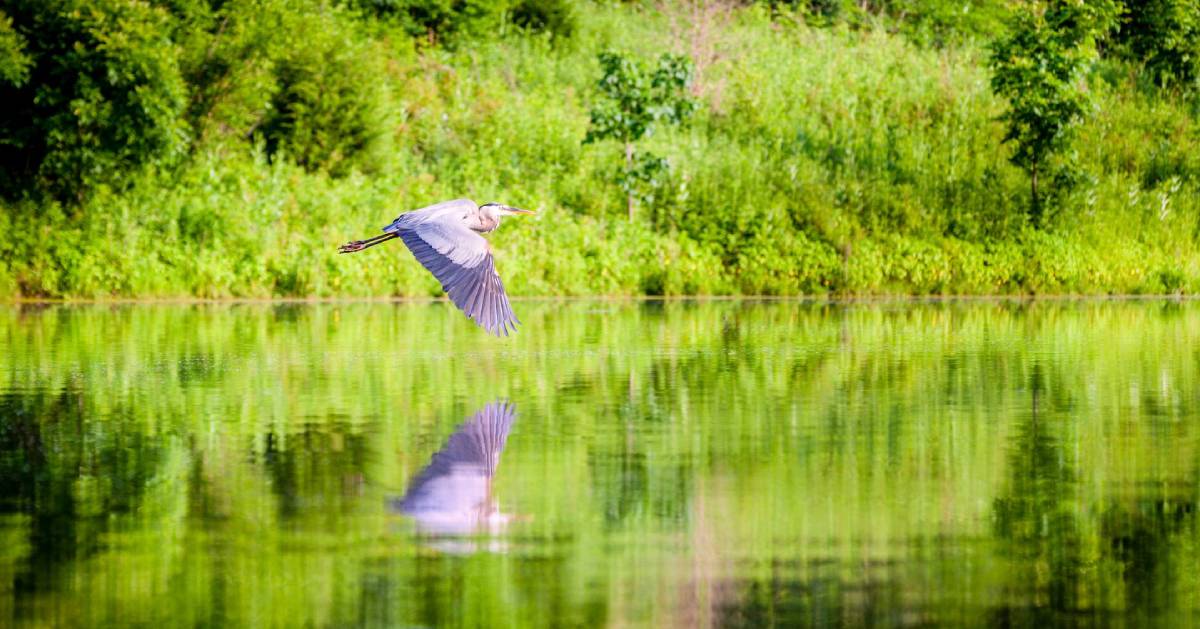 Nestled within the 1,052-acre park is an 864-acre Bird Conservation Area, a peninsula in the tidal portion of the Hudson River. Park visitors can explore trails, old roadways, and forest openings as they observe these magnificent creatures in their natural elements. This particular area boasts a plethora of bird species and habitats and is home to the Cerulean Warbler, Bald Eagle, and Great Blue Heron.
A Great Blue Heron rookery on site contains about 50 nests, while floodplain forests along the Hudson River shoreline are especially notable draws for Osprey and Eagle-spotting enthusiasts. The site also supports a breeding population of Cerulean Warblers and has been occupied by the species since 1965.
Things to Enjoy
Camping
Horseshoes
Hiking
Biking
Kayak/Canoe Launch Site
Picnic Tables & Grills
Playing Fields
Hunting*
Fishing
Playground
Birding
*Hunters must have a valid NYS hunting license, archery license, muzzle loading license and/or turkey permit as required by Environmental Conservation Law, as well as a permit issued by Schodack Island State Park.
Winter Fun
Snowshoeing
Cross-Country Skiing
Contact Information
Contact: 518.732.0187
Find Other Major Parks in the Capital Region