Coming to Albany, NY for a Business Trip? Find 9 Must-See Attractions!
Albany, New York, is an ideal, centralized location to host a meeting, conference, or business trip outing. If you happen to be in town on business, you might be wondering what sights to see before you head home.
Whether you're looking for a fun excursion to enjoy with colleagues or coworkers during downtime or you'd like to escape on your own for a bit, we've rounded up 9 can't-miss business trip attractions for when you're in the area.
Catch a Live Show at The Egg
The Egg is more than just a prominent spot on the Albany skyline, although it's certainly known for its unique architectural beauty. It's also one of the primary performing arts venues in the Capital Region, with two separate theaters: The Lewis A. Swyer Theatre and the Kitty Carlisle Hart Theatre, or as it's known, the Hart Theatre. You can see live music performances, comedy shows, and more at The Egg.
Check out a show with colleagues or clients, or take a walk around the Empire State Plaza where The Egg is located. There is metered parking during the day, and free parking in the evenings and weekends. There are also two parking lots and more than one parking garage nearby. In addition, the plaza has pools, fountains, and much more to enjoy.
See upcoming performances at The Egg >>
Check Out Some Fossils (for Free!) at the New York State Museum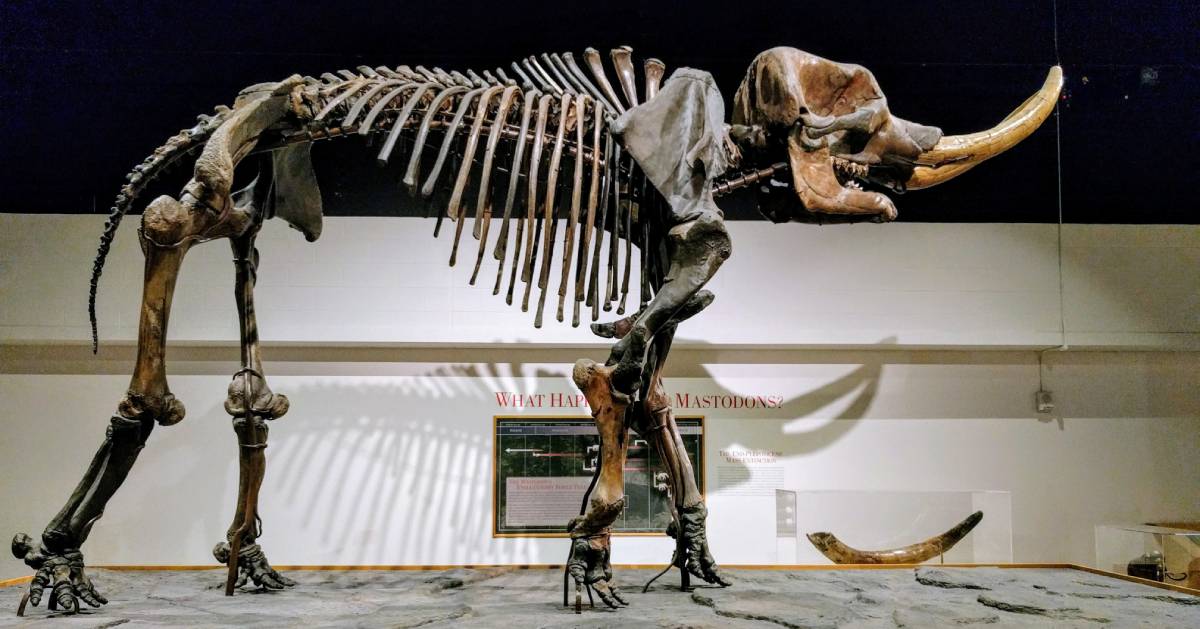 Also located in the Empire State Plaza, the New York State Museum is a hub of fascinating history and beautiful art. Best of all, it's free! The museum is a perfect venue to explore with coworkers as you learn all about this compelling state. Need a little breathing room from colleagues during your downtime? Feel free to wander off from the group and explore the museum yourself—you can always meet back up for a meal or drinks later!
See exhibits on the Adirondack wilderness, birds of New York State, animals from the Ice Ages, Harlem in the 1920s, fire trucks from throughout the years, minerals of New York State, and much more. In 2002, the New York State Museum added the country's first World Trade Center exhibition, including artifacts documenting the September 11th attack. This touching exhibition is a can't-miss attraction in Albany.
Admire the Capitol's Impressive Architecture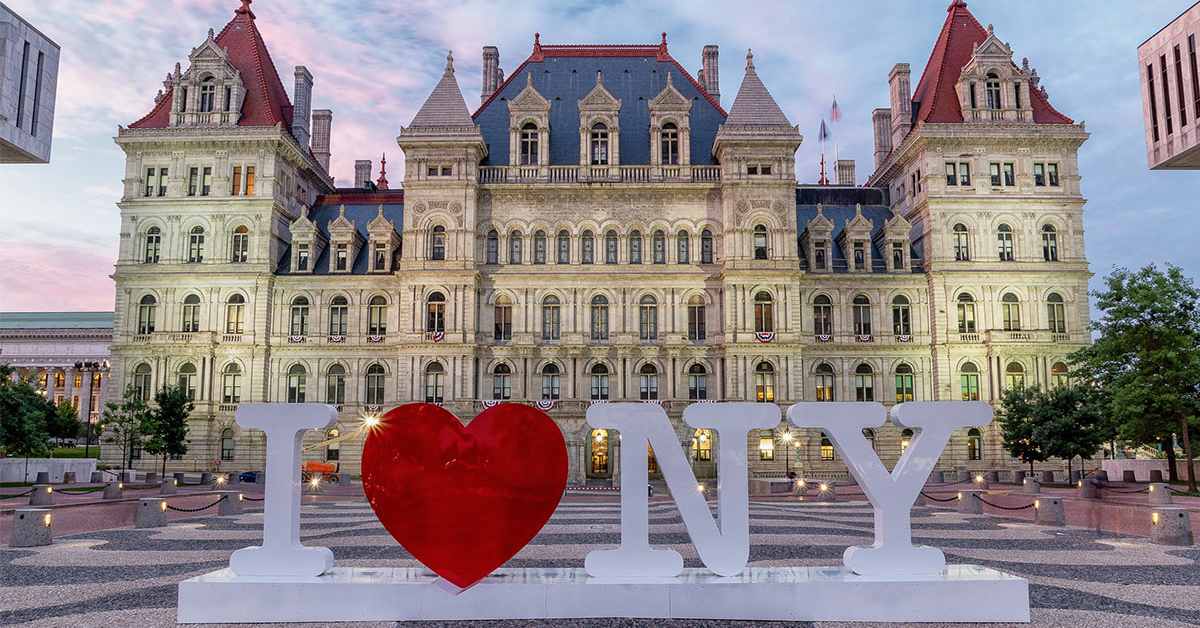 A stop at the state's Capitol is a must while in Albany! Free guided tours are available Monday through Friday, lasting between 45 and 60 minutes. The Capitol could be a perfect outing if you have a larger group in town for a meeting and you're looking for an activity everyone can do together. Reservations are required if there are ten or more people in your group.
The Capitol has served as the seat of government in New York State since the 1880s and is considered an architectural splendor. Constructed by hand of solid masonry, this building took 32 years to complete.
Grab a Bite to Eat on Lark Street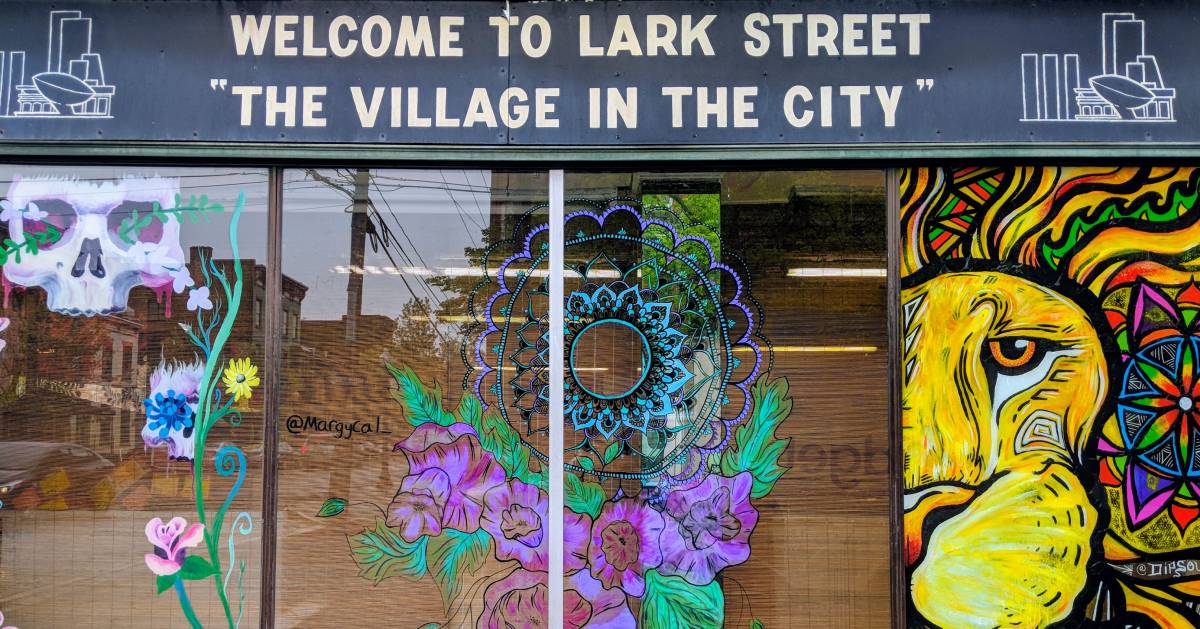 While on your business trip, you'll likely need to unwind after a long day of meetings, and there is no better place to do this than on Lark Street. The Lark Street neighborhood is one of Albany's leading hotspots for incredibly diverse restaurants, like Thai, Mexican, and Italian (there's even a vegan delicatessen), and a thriving nightlife scene.
If you're looking for a casual meeting during the day, have coffee with a coworker at one of the charming cafes like Stacks Espresso Bar or the Daily Grind, and check out the quaint shops that line the street. Or, if you want to pick up a unique gift for someone back home for when you return from your trip, Lark Street might be the place to find something special.
Looking For Team Bonding Activities? We've Got You Covered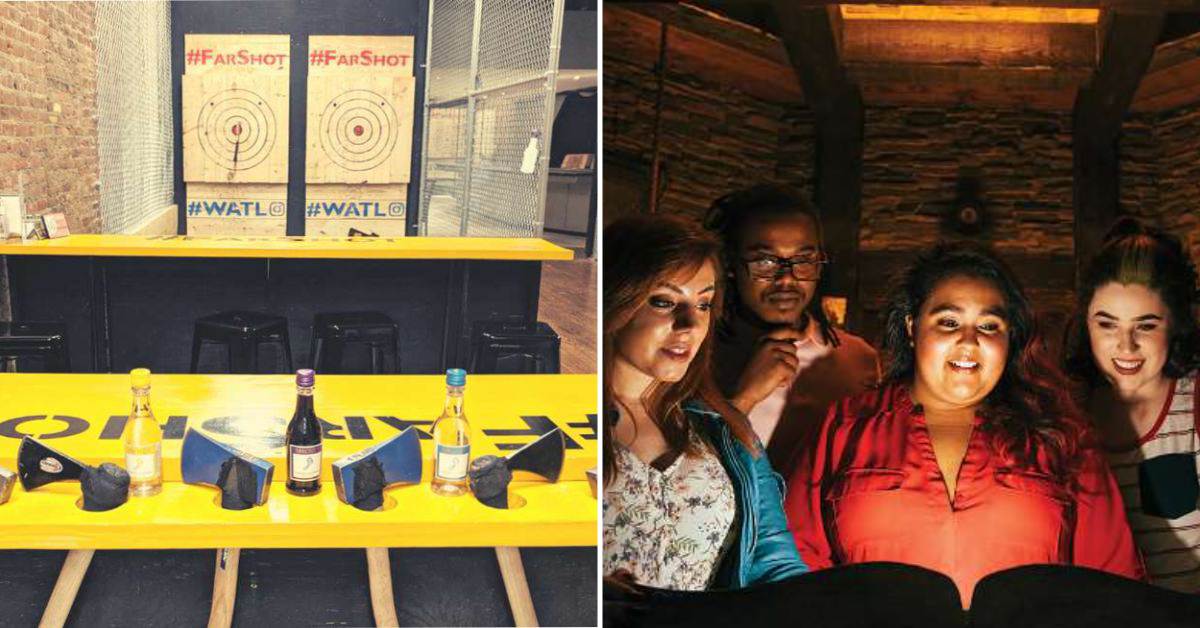 Spend an afternoon at Far Shot Axe Throwing or 5 Wits Albany for a fun team-building experience! Far Shot provides training and a safe environment to test your axe-throwing skills. They have a food menu and serve alcoholic beverages as well, so you and your team could make a night out of it! If anyone in your group wants to experiment with activities beyond axe throwing, Far Shot also offers knife throwing and archery.
If axe throwing isn't your speed, take your team on an exciting and engaging quest at 5 Wits. This adventure is the perfect experience to work together as a team to try to solve the puzzles and challenges to 'win' the game. Slightly different than an escape room, each experience at 5 Wits takes around 30-40 minutes and is story-driven instead of escape-driven. 5 Wits can accommodate groups of any size and provide catering, including beer, wine, salads, and sandwiches.
Learn the History of the USS Slater, the Only Destroyer Escort Still Afloat Today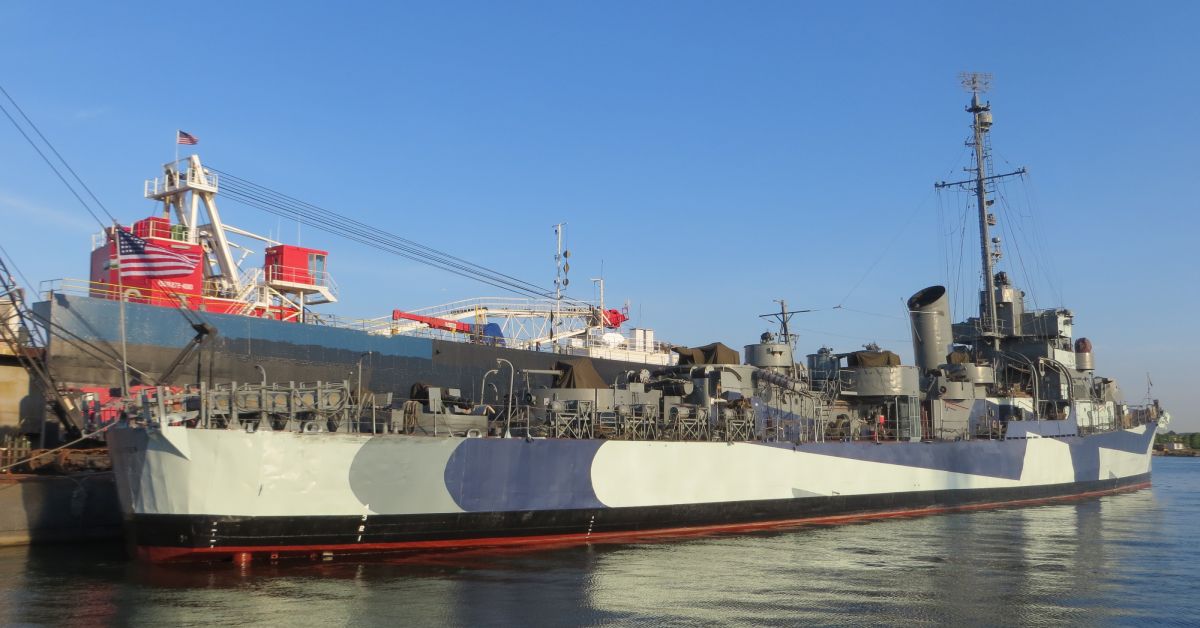 Got any military or history buffs traveling with you in Albany? Make sure to add the USS Slater to your list! The USS Slater is the only destroyer escort still afloat in America. The entire ship is moored right in the Hudson River and has been transformed into a museum that is open to the public for tours on Wednesdays through Sundays, April through November.
Tours last at least 90 minutes, and there are no restrooms on board, so if you're traveling with a large group, it's recommended to make a stop beforehand. The typical tours offered are the deck-by-deck tours, where you can see, hear, smell, and touch objects used by the young men and teenagers who lived and fought aboard this ship during World War II. However, if someone in your group has a special concern such as a mobility issue, the staff will work with you to organize a private tour by appointment.
Get Some Fresh Air at Thacher State Park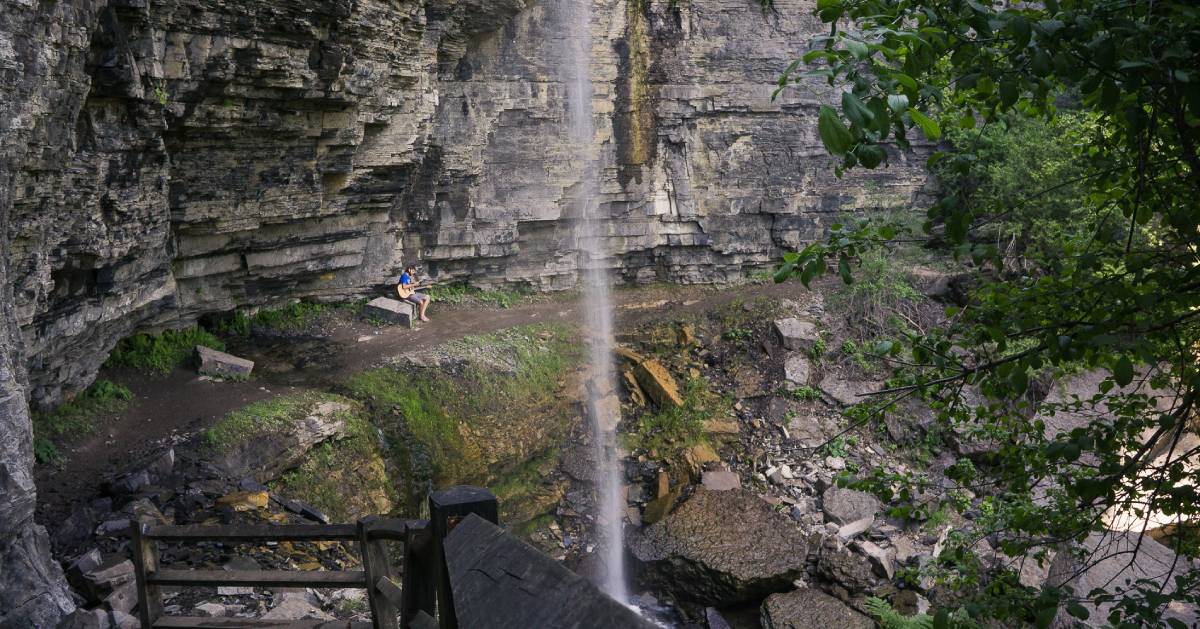 Feeling a little cooped up in conference rooms? Grab a few colleagues and head to Thacher State Park for some fresh air, one of the most popular parks in the Albany area. Hiking trails are available year-round.
Not up for a hike, but would like to get outside? Picnic areas, grills, and pavilions are available as well. You can skip the hike and have lunch with your coworkers in a beautiful natural setting.
See Albany's Top Dog, Nipper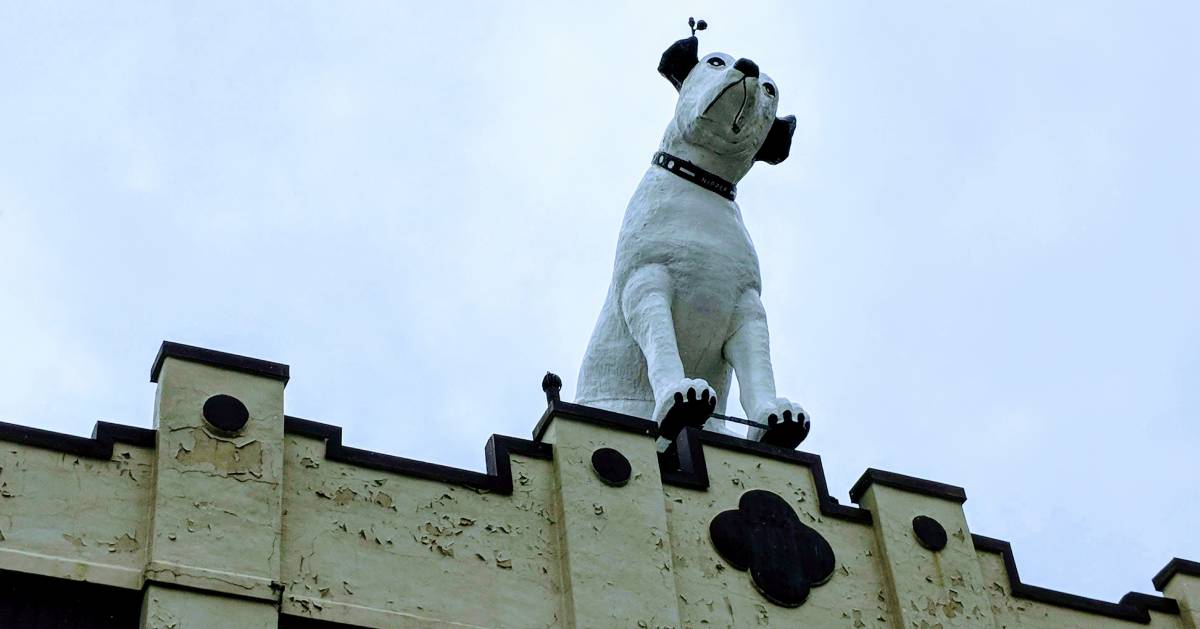 If you didn't know, now you do: Albany, New York is home to the world's largest man-made dog, Nipper. Nipper has been something of a mascot for Albany for many years, and it looks over the warehouse district of Albany on Broadway. Make sure to drive by this unique sight while in town!
There is a fun story behind the great dog—Nipper was a real dog and was owned by an Englishman named Francis Barraud, who once caught his dog listening intently to a windup cylinder phonograph. He painted a picture of this moment and ended up selling the rights to the Gramophone Company. Since then, it has become a widely known trademark used by companies like Radio Corporation of America (RCA), who used to own the warehouse where Nipper resides.
Nipper is 28 feet tall and weighs four tons. He rests on the warehouse building at 991 Broadway, so if you're renting a car on your business trip, that's the address to type into the GPS. Enjoy a laugh with your coworkers as you take pictures of Albany's top dog!