Explore the Outdoors: Family-Friendly Albany Area Hikes & Trails
You don't have to travel far from Albany to find a variety of preserves, parks, and trails that are perfect for you and your family. Many of these locations have visitor centers or interpretive signage so you can learn more about the local wildlife, plant species, and geology. Get details on the different hikes and trails below and find one that appeals to the whole family.
Regional Nature Preserves
Albany Pine Bush Preserve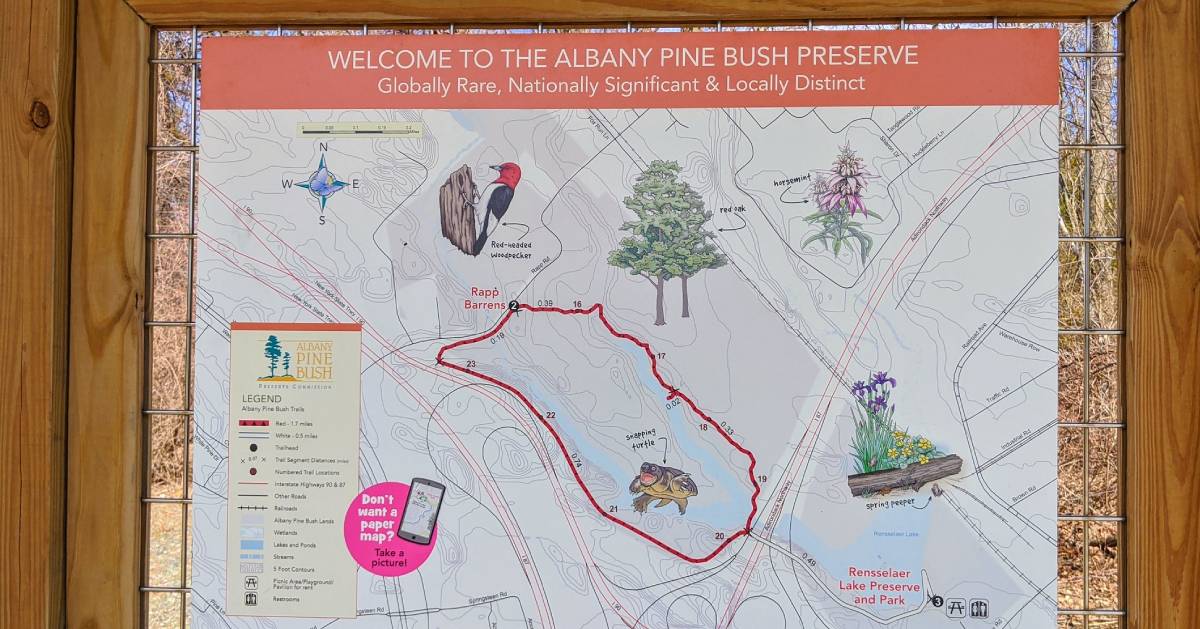 Discover a rare local habitat and hike one of the many trails at the Albany Pine Bush Preserve. The Preserve's 18 miles of trails are sandy, flat, and well-marked, weaving through the pine barren's thousands of acres of forests and sand dunes. When you arrive at their parking lot, check out the Discovery Center first to learn about the multitude of species that call the Pine Bush home, and then set out on your own adventure or take part in an educational program.
Read more about the Albany Pine Bush Preserve »
Huyck Preserve
Go for an easy-to-moderate hike with plenty of sights to see. The Huyck Preserve in Rensselaerville has a few different trails (12 miles in total) that take visitors through pine woods, along the shores of Lake Myosotis, and past Rensselaerville Falls. The Preserve also typically offers special events, such as kid-friendly guided wildlife walks.
Five Rivers Environmental Education Center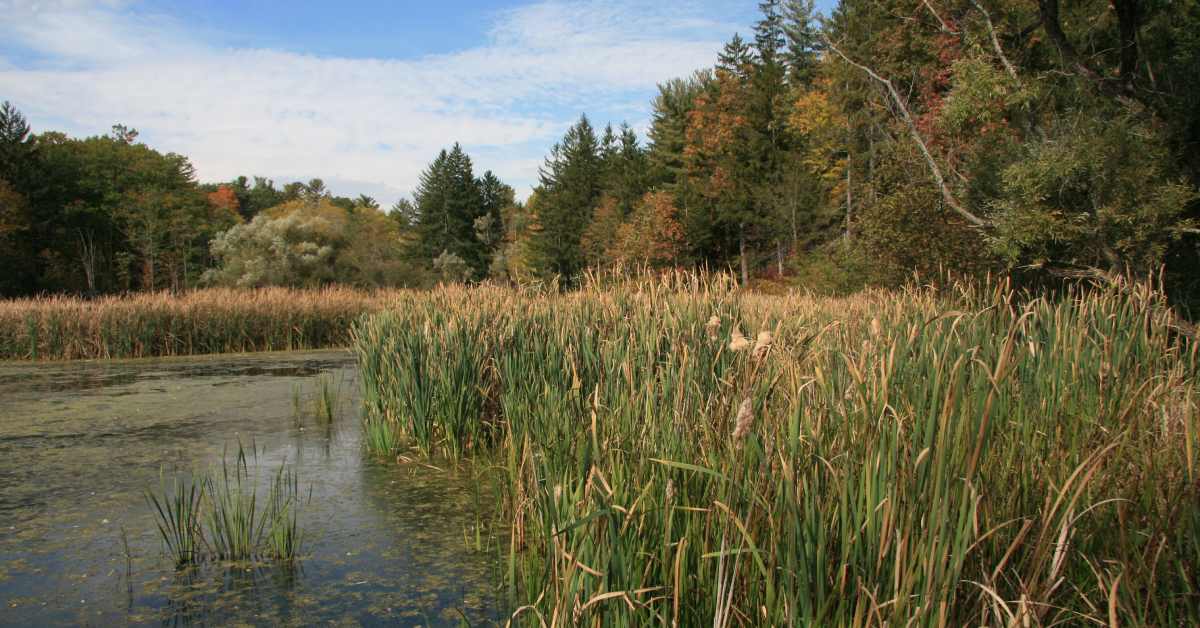 The Five Rivers Environmental Education Center in Delmar began its life with the Civilian Conservation Corps during the Great Depression and has acted as a research site for almost 80 years. Its 10 miles of trails vary in scenery - gardens, ponds, marshes, orchards, and woods - and there are options for all skill levels. They also have a visitor center and offer many free programs and events to help turn your hike into a learning experience.
Wolf Creek Falls Preserve
A family-friendly hiking adventure awaits at the 135-acre Wolf Creek Falls Preserve in the Town of Knox. Wolf Creek Falls Preserve is open for public hiking and it contains streams and waterfalls, wetlands, and old stone walls. There are roughly three miles of trails in the preserve that wind through the woods with little elevation change, which makes it easy for families with kids.
Note: During your hike, make sure you stop by the "Musical Bridge." Each plank of this wooden bridge was crafted to produce a tune, and hikers are welcome to stand on the bridge's platform and use the provided mallet to create their own tune.
Bozen Kill Preserve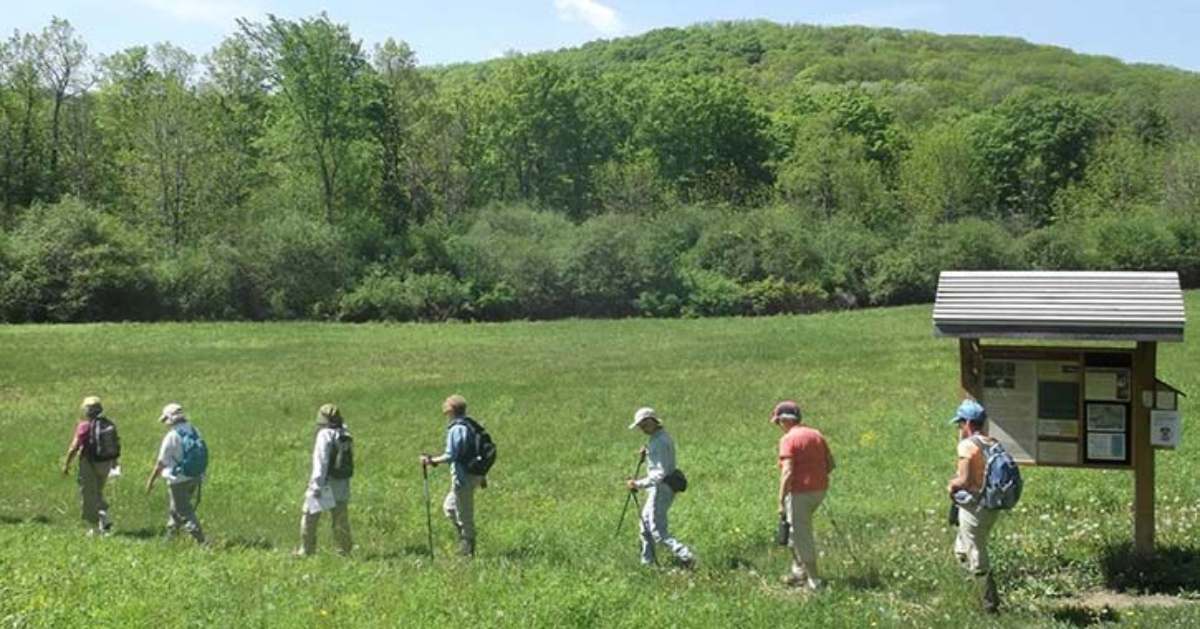 Maintained by the Mohawk Hudson Land Conservancy, the Bozen Kill Preserve is a family-friendly nature preserve that features trails following the Bozen Kill and views of waterfalls. Starting from the parking area, you can explore the blue trail for a short loop that travels along the water, or you can hike along the white trail for a gradual climb. There are a few spots along the trails that offer scenic views as well.
Fox Preserve
Located in Colonie, the Fox Preserve is a 70-acre nature preserve that was donated to the Mohawk Hudson Land Conservancy by Dr. Patricia Fox in 2015. The preserve officially opened to the public in 2017, and it features just over one mile of hiking trails, including a .87-mile loop. This trail system winds throughout diverse habitats, is well-marked and maintained, and the terrain is great for beginners and kids.
New York State Parks
Peebles Island State Park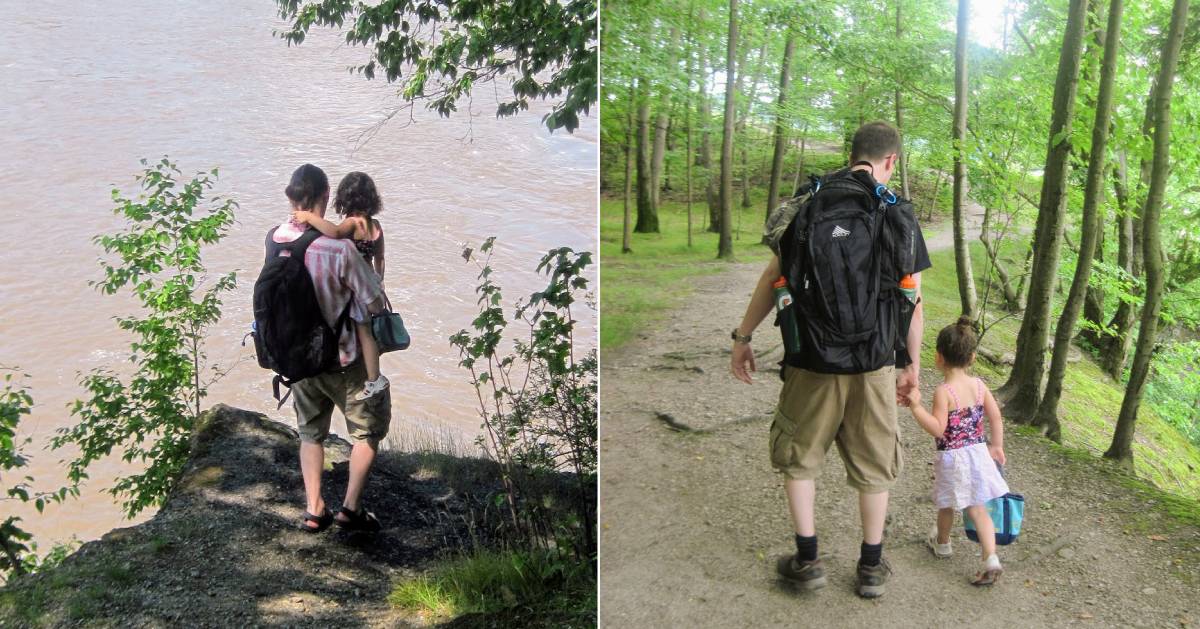 Plan a trip to Peebles Island, situated where the Mohawk and Hudson Rivers meet in Cohoes. Peebles Island State Park's main trail circumnavigates the island, so you'll have stunning views of the river for most of your hike. There are also several interior trails to explore, as well as plenty of picnic tables scattered across the island. Stop at their visitor center, take in the view from the observation deck, and play a game at the horseshoe pit.
Schodack Island State Park
Enjoy an easy hike at another local island in the Capital Region. Schodack Island State Park on the Hudson River consists of over 1,000 acres and eight miles of multi-use trails. The island is long and thin, and there are a variety of trails to choose from. You can explore the easy Story Walk Trail, the Observation Trail, or the longer Yellow Trail. Interpretive signage at Schodack Island State Park highlights the property's historic and environmental significance.
Grafton Lakes State Park
Grafton Lakes State Park is perhaps the largest place on this list, with 2,500 acres and about 25 miles worth of trails. The trails vary in length, but some are short and ideal for children. While you're there, check out the ponds and keep your eyes peeled for wildlife such as otters, beavers, and moose. Grafton Lakes State Park's other amenities include boat launches, a swimming beach, playgrounds, pavilions, and more.
Thacher State Park
Visit the Emma Treadwell Thacher Nature Center to learn more about Thacher State Park and the Helderberg Mountains, as well as what you'll see on your hike. They offer a variety of exhibits, many educational programs, and optional guided hikes. The trails connected to the Nature Center are easy and kid-friendly loops that run through the fields and woods.
More Scenic Trails & Hotspots in the Capital Region
Central Park (Schenectady)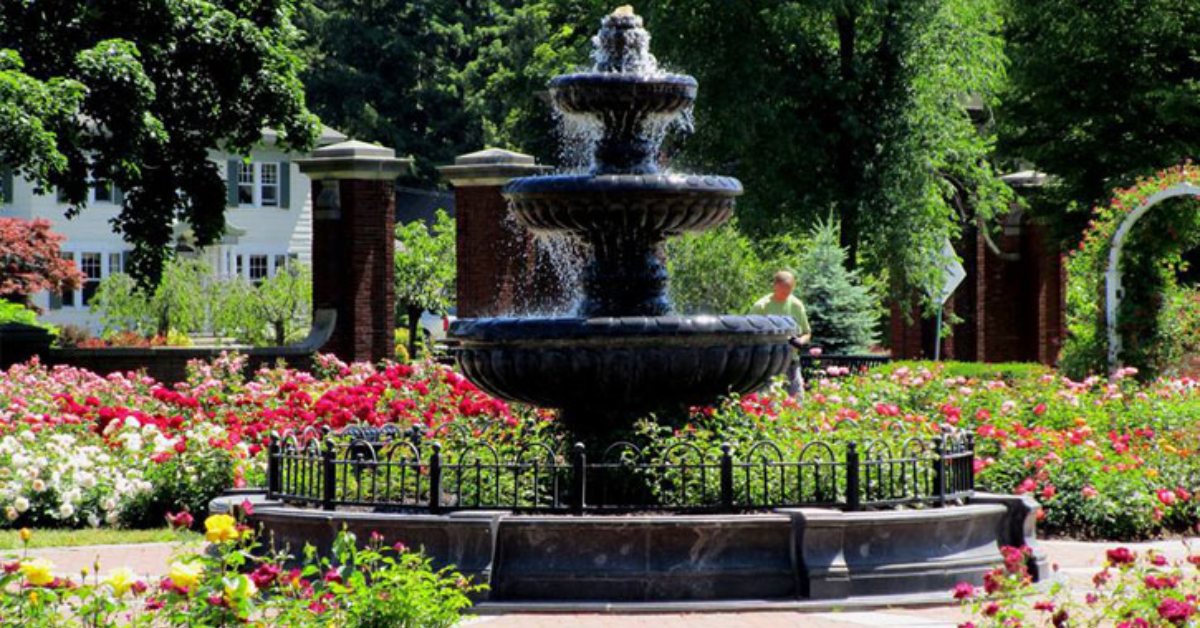 For a peaceful, easy walk with beautiful scenery, take a stroll through Central Park in Schenectady and check out the Rose Garden. Meander through its pathways and gaze at the 4,000 rose bushes (hundreds of varieties). The garden also contains a fountain, a stone bridge, ponds, and a waterfall.
Albany County Helderberg-Hudson Rail Trail
The Albany County Helderberg-Hudson Rail Trail runs between Albany and Voorheesville, and it is perfect if you're looking to enjoy nature without going deep into the woods or mountains. The trail's nine miles are paved and flat, ideal for taking the whole family - especially if you have strollers. The trail follows the site of an old railroad line that used to connect the communities. Bikes are also allowed on the trail if you'd rather go for a spin together.
Cohoes Falls Trail
Take a short hike along the Cohoes Falls Trail and visit one of the largest waterfalls in the state. The trail is only half a mile long but offers many scenic views of the falls. This route crosses over the Mohawk River, then branches out in two directions, one to a scenic overlook and the other down to the riverbank (which does involve a long flight of stairs). Just downstream, on another impressive perch, is Overlook Park, which offers a bird's eye view of both the Cohoes Falls and its hydropower station.
Whether you'd rather go exploring as a family in the woodlands, on an island, or around a local park or landmark, there are plenty of options near Albany for an easy and scenic hike.