Assisted Living in Albany, NY and the Capital Region
For many seniors and their loved ones, the decision to move into an assisted living facility is often a difficult one to make. Besides being an emotionally charged decision, much of the decision to move into an assisted living facility is based on finances and necessity.
What Are Assisted Living Communities?
Assisted living communities are ideal for individuals who still want to lead an independent life, but may need assistance with daily tasks or certain medical or personal needs. These communities ensure that residents' basic needs are met, which provides peace of mind and enables them to retain their independence. These basic needs include daily meals, dressing, bathing, help with medication, transportation, and personal mobility.
For an additional cost, many assisted living communities will also provide houskeeping services, access to health care services, Alzheimer's care, round the clock security, an emergency call system, financial tasks, exercise programs, and personal laundry services in addition to various social and recreational activities.
How Do I Select the Right Community?
The best way to choose the right assisted living community is to visit them. Before you visit, however, compile a list of questions that cover different aspects of life at the assisted living community. Each assisted living community you visit will have similarities and differences, so make sure to bring a pad for notetaking and a folder to keep any brochures or supplemental materials you may recieve while on your tour.
Here is a recommended list of questions broken out into various categories to help you get started:
Home
Does the facility feel home-like? Do you like the decor? Is it warm, welcoming and comfortable?
Do you have a private bathroom? Does it have grab bars?
Is there enough closet/storage space? Is there enough natural lighting?
Do you have a full apartment with a kitchen? Are the cabinets easy to reach?
People
Speak with the residents and staff. Does the staff seem to genuinely care?
Would you enjoy spending time with other residents? Do you share common interests?
Are the residents somewhat independent? Is there a social activity in the common areas?
Do the residents seem happy?
Safety
Is the staff present at all times? Are all of the entrances and exits secured?
Is there an emergency call system installed in each room? Are the halls and grounds well lit?
Are there handrails in the hallways? Are the hallways and doorways wide enough for walkers and wheelchairs?
Amenities
Is there a monthly events calendar posted? Are there spiritual/religious services on site?
Are there transportation schedules to shopping centers? Is there an easily accessible workout facility on site?
Is the assisted living community located close to a beauty salon or barber, mall, library or grocery store?
Albany, NY and the greater Capital Region are home to many assisted living communities. If you're searching for an assisted living community for yourself or a loved one, make sure to be thorough in your search and ask as many questions as possible to ensure the perfect fit.
If you're an adult currently seeking senior care for your elderly parents, please visit our guide on Choosing Senior Living For Your Parents. There you'll discover useful tips and advice that can help make finding senior living for your aging parents an easier process.
« Back to the Albany Senior Living Guide
Browse Capital Region Assisted Living Facilities: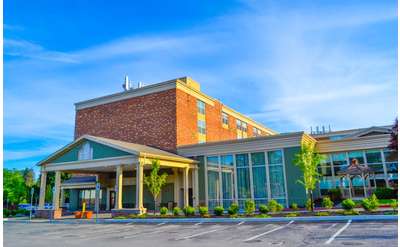 The Promenade at University Place
The Promenade at University Place is the prime senior living community for those who wish to engage in an active lifestyle with all the comforts of home. They provide enhanced personal care services, stylish private suites, and top notch amenities.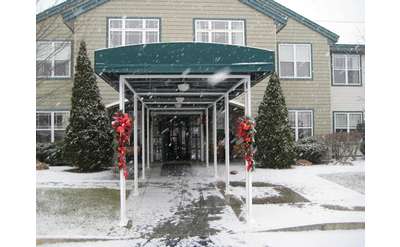 Glen Eddy
Located on 35 beautiful acres in Niskayuna, NY, Glen Eddy is a full service independent senior living community featuring amenities and activities that offer residents both privacy and opportunities for lively social activity.
Daughters of Sarah Senior Community
Albany, NY
Daughters of Sarah offers assisted living, a rehabilitation center, a memory enhancement center, and a nursing center. All of their endeavors are consistent with Jewish values and seek to enhance the quality of life of Albany area seniors.
The Terrace at Glen Eddy
Niskayuna, NY
The Terrace at Glen Eddy features one- or two-bedroom private apartments, abundant amenities, and other services for seniors seeking assisted living. Three meals are provided daily and there is a robust calendar of social and recreational activities.
Loudonville Assisted Living Residence
Loudonville, NY
A family-operated community, Loudonville Assisted Living Residence offers three different levels of care: standard assisted living, enhanced assisted living, and memory care. Each level has its own calendar of activities to suit residents' interests.
Atria Senior Living: Delmar Place
Delmar, NY
Atria Delmar Place offers both independent and assisted living on a six acre property in the Town of Bethlehem. Community residents can take advantage of many social and entertainment opportunities and can also receive 24-hour support.
Kingsway Community
Schenectady, NY
Located in Schenectady, Kingsway Community offers independent and assisted living, memory care, home care, adult day programs, and other services for seniors. The skilled staff members treat each individual with compassion, respect, and dignity.
The Terrace at Eddy Memorial
Troy, NY
The Terrace at Eddy Memorial in Troy NY offers assisted living and enriched housing. It's perfect for seniors who need a little assistance with daily tasks. The facility features private studio and one-bedroom apartments and a long list of amenities.
Brookdale East Niskayuna
Niskayuna, NY
Brookdale East Niskayuna is a senior living community that specializes in memory care. A high level of care is combined with a "person-centered approach" to provide the greatest benefit to residents.
The Terrace at Beverwyck
Slingerlands, NY
The Terrace at Beverwyck is an assisted living facility with 41 one- and two-bedroom apartments. Residents can get assistance with daily tasks and can enjoy dining services, a customized care plan, and a full calendar of activities.
Atria Senior Living: Guilderland
Slingerlands, NY
Atria Guilderland offers a licensed enriched housing program to capital district seniors seeking retirement or assisted living. In addition, Atria Guilderland offers memory care services with an Alzheimer's and dementia specialty care program.
Atria Senior Living: Crossgate
Albany, NY
Atria Crossgate offers both independent and assisted living options in Albany. Residents enjoy delicious restaurant-style dining, scheduled transportation, and over 200 events per month to choose from.
Heritage Home for Women
Schenectady, NY
Heritage Home houses 36 adult women and offers around-the-clock supervision, meal services, and assistance with daily tasks. A calendar of activities has been designed to keep residents active, both physically and mentally.
Brookdale Niskayuna
Niskayuna, NY
Brookdale Niskayuna is an enhanced assisted living community that encourages its residents to focus on doing something fun every day. Support is available 24/7 and several different types of floor plans are available.
Atria Senior Living: Shaker
Albany, NY
Atria Shaker offers independent living, assisted living, and memory care services. This community is close to some of the region's largest shopping malls and recreational areas, including The Berkshire, Catskill and Adirondack Mountains.