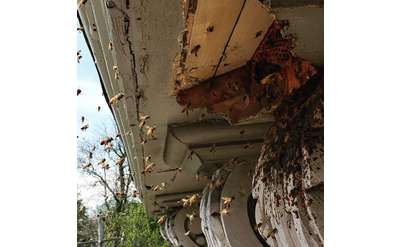 Meerkat Pest Control
When you need to deal with pests, critters, rodents, or wildlife, put your trust in the reputable, professional, and locally owned Meerkat Pest Control. Solve your pest problem. Protect your home or business.
Thomas Pest Services, Inc.
Thomas Pest Services is a family-owned and operated business with third generation experience. They provide a wide variety of effective pest control and wildlife removal services. Contact them today for personalized service tailored to your needs.
Northeast Pest Control
Northeast Pest Control serves customers in Albany and the Greater Capital Region and offers a variety of quality pest control services. Just some of the pests they can take care of are termites, bees, roaches, rodents, and ants.
Orkin Pest Control
Trust the experts at Orkin to create a customized solution to your pest control issue. Orkin professionals can eradicate rodents, termites, and bed bugs, and can also protect against several other pests.