The Saratoga Winery & Tasting Room
Saratoga Springs, NY
Sit back, relax and experience handcrafted wine just 4 miles from downtown Saratoga! Live Music and Wood Fired Pizza every weekend. We are the only place to try Saratoga's best Wine, Beer & Spirits!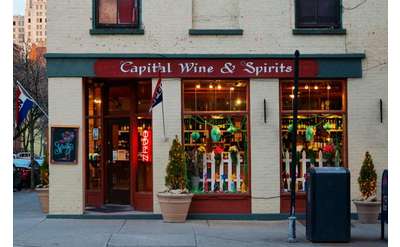 Capital Wine & Spirits Albany
Albany, NY
Capital Wine & Spirits at the corner of State and Lark Streets is the premier wine store serving Center Square and downtown Albany. They offer free wine tastings every Friday evening, weekly wine specials, & support many local charities and events.