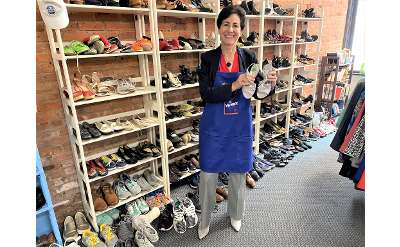 The Vandy Thrift Shoppe
Albany, NY
The Vandy Thrift Shoppe in downtown Albany, NY sells your favorite brands of men's and women's clothing, accessories, and home decor, and it's all run by volunteers and individuals of Vanderheyden, a family-centered nonprofit organization.
HQ on Lark
Albany, NY
HQ on Lark provides local clothing, vintage goods, new and used sneakers, and accessories. Find them on Instagram!
Elissa Halloran Designs
Albany, NY
Find local, unique jewelry, gifts, and more affordable art and wearables at Elissa Halloran Designs.
Great Finds Thrift Boutique
Albany, NY
Award Winning Thrift Shop Store Hours Monday-Friday 11 am -5 pm. GreatFinds offers an inviting boutique atmosphere with high quality women's clothing and accessories. Shop with us and find out what everyone is talking about!