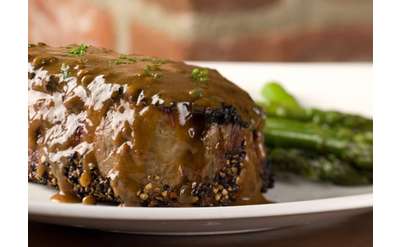 Barnsider Restaurant
Dining out should be a truly enjoyable and relaxing experience in which special moments are captured. With that in mind, we strive to offer a wide variety of exceptional cuts of beef such as filet mignon with bearnaise sauce and NY Sirloin.
Texas de Brazil
Texas de Brazil at Crossgates Mall in Albany is a Brazilian steakhouse that features endless servings of flame-grilled meat, an extravagant salad area, and more in an upscale setting and lively atmosphere.
The Standard Restaurant & Lounge
The Standard is known for its straightforward, classic American cuisine, prepared using home-cooking techniques with fresh, local ingredients. Visit their restaurant at Crossgates Mall for delicious food in an upscale 1950s-themed atmosphere.
Hudson Harbor Steak and Seafood
Situated on the shore of the Hudson in the historic Hudson River Day Line building, Hudson Harbor Steak & Seafood features steak and seafood specialties, prepared in an authentic American fashion.
black & blue STEAK AND CRAB
Black & Blue Steak and Crab has created a "new" style of American steakhouse, a twist on the old classic. The atmosphere is elegant but unpretentious, sophisticated but approachable and the food is always delicious.