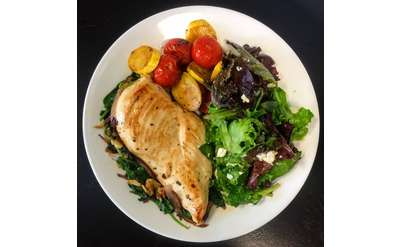 Honest Weight Food Co-op Cafe
Albany, NY
Did you know? Honest Weight Food Co-op Cafe is more than just your go-to grocery store for healthy, local, natural, vegan, and bulk foods. It has a cafe with prime choices for any meal!
The Whistling Kettle
Schenectady, NY
The Whistling Kettle in Schenectady is a tea shop and cafe that offers a unique menu of food items that cater to both tea and non-tea drinkers. They also sell a great selection of premium tea and products.
Liza's
Troy, NY
Choose Liza's in Troy for your healthy fix of gluten free, dairy free, and vegetarian meals. Menu items include acai bowls, cauliflower tacos, breakfast hash, and much more, including a variety of beverage options.