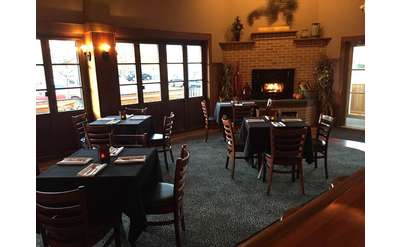 Restaurant Navona
Albany, NY
Restaurant Navona in Albany provides high quality cuisine in a relaxed and welcoming environment. This neighborhood restaurant specializes in wood-fired pizza and a combination of Mediterranean and Modern Italian dishes.
Risotto
Albany, NY
New to the Loudonville area, Risotto brings a unique fusion of Italian and Mediterranean cuisine in a comfortable yet elegant atmosphere.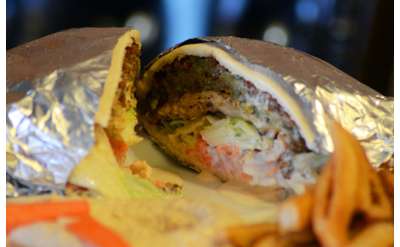 Mamoun's Felafel Restaurant
Albany, NY
Enjoy the charming ambiance & fresh Mediterranean dishes at Mamoun's. Choose from among Middle Eastern specialties such as lamb, chicken & vegetarian entrees, hummus, falafel & salad platters, w/ many veg. & gluten-free options. Healthy & delicious!
New World Bistro Bar
Albany, NY
Cozy bistro featuring Chef Ric Orlando's global neighborhood cuisine. "Chopped" Champion Chef Ric's menu features sustainable seafood, free range meats, gluten free and vegetarian options. Dinner 7 nights and Sunday Brunch. LOCAL FOOD - LOCAL FUN!
Athos Restaurant
Albany, NY
Athos is home to authentic, classic and delicious Greek Cuisine in the Capital Region area. Relax in the Taverna Bar, enjoy the comfort of our main dinning room, at Athos you experience the warmth of Greek hospitality.
The Hidden Cafe
Delmar, NY
The Hidden Café, located just outside of Albany in Delmar, serves up Mediterranean classics such as their famous hummus, pitas and more.