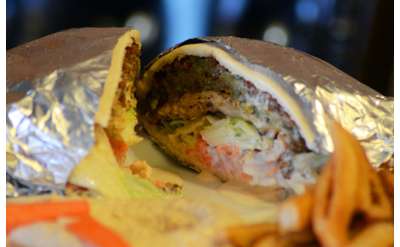 Mamoun's Felafel Restaurant
Enjoy the charming ambiance & fresh Mediterranean dishes at Mamoun's. Choose from among Middle Eastern specialties such as lamb, chicken & vegetarian entrees, hummus, falafel & salad platters, w/ many veg. & gluten-free options. Healthy & delicious!
LaZeez Restaurant
Albany, NY
Enjoy the unique flavors of Indian and Pakistani cuisine in a warm, inviting environment at LaZeez Restaurant. Delivery and catering services are also available.
Curry House
Albany, NY
Choose from more than 50 authentic Indian and Pakistani entrees at Curry House. A Capital Region mainstay for more than a decade, Curry House also offers free delivery on orders over $30, plus catering services.
Aashiana Restaurant
Albany, NY
Enjoy the wonderful tastes and flavors of the Middle East at Aashiana Restaurant. The menu includes a number of family recipes that have been passed down for generations.