LAX on Lark Restaurant & Lounge
Albany, NY
A casual neighborhood restaurant & bar located in the historic Center Square on Lark Street offering a fusion of Italian and Asian cuisine.
City Beer Hall
Albany, NY
The City Beer Hall - An American Beer Hall and Gastropub located in the heart of historic downtown Albany. Inside this classic architectural gem you will find the finest selection of craft beers and micro brews in the Capital District.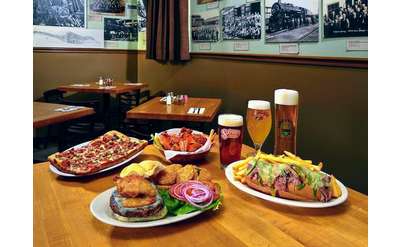 Orchard Tavern
Albany, NY
The Orchard Tavern in Albany is known for its rich history, extensive menu, and welcoming environment. The menu includes a wide variety of superb pub fare, and comfortable indoor and outdoor dining options make this a prime year-round restaurant.