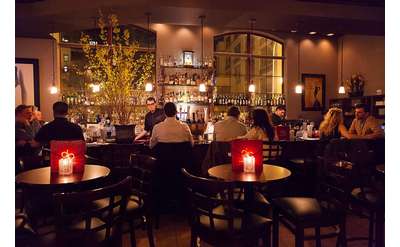 dp An American Brasserie
dp An American Brasserie offers a diverse menu of imaginative cuisine from fried brussels sprouts to a Indonesian stir fried noodles. They also have classic cocktails and a wine list with over 70 different types.
Garden Bistro 24
Enjoy a bistro-inspired meal prepared from fresh, seasonal ingredients at Garden Bistro 24. Open daily for lunch and dinner.
La Serre Restaurant
Located in the heart of downtown Albany, La Serre Restaurant is within walking distance of many lodging venues and top attractions.