New World Bistro Bar
New World Bistro Bar is an 80-seat gastropub in the heart of Albany's Delaware Avenue Neighborhood. The building is cozy, the food is fresh and creative, and the staff is friendly and nurturing.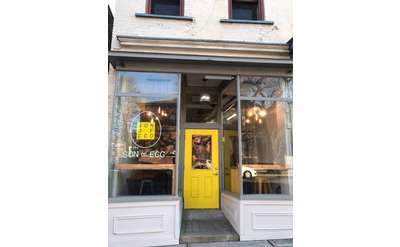 Son of Egg
Head over to Son of Egg in Albany for some amazing Korean-American cuisine! This quick bite restaurant offers everything from bulgogi sandwiches to crispy chicken, kimchi, and tofu rice bowls.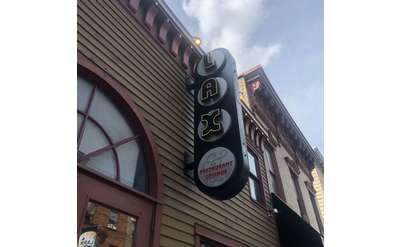 LAX on Lark Restaurant & Lounge
LAX on Lark Restaurant & Lounge is a casual neighborhood restaurant & bar located in the historic Center Square on Lark Street offering a fusion of Italian and Asian cuisine.
Sadudee Thai Food
Wynantskill, NY
Sadudee Thai Food offers authentic Thai cuisine in Wynantskill, NY. The restaurant's menu features a variety of appetizers, soup, salads, noodles, entrees, Thai curry, and house specials prepared with the freshest local ingredients.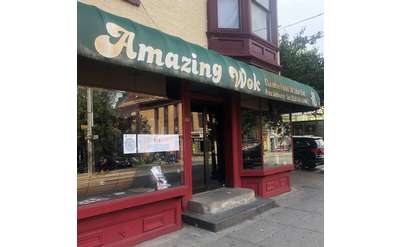 Amazing Wok
Amazing Wok on Lark Street is a cornerstone of the Albany community and a top spot for Chinese cuisine. The restaurant is known for its modern interpretation of classic dishes and its insistence on only using high-quality, fresh ingredients.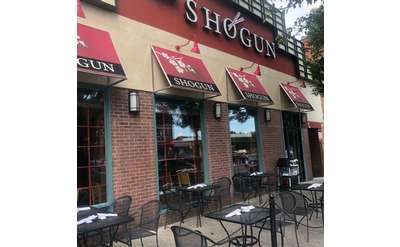 Shogun Sushi & Sake Bar
Take in the view of Madison Avenue at Shogun Sushi & Sake Bar. This Asian fusion and sushi restaurant is serving up delicious sushi and sashimi, hibachi dishes, hot udon noodle soup, and more.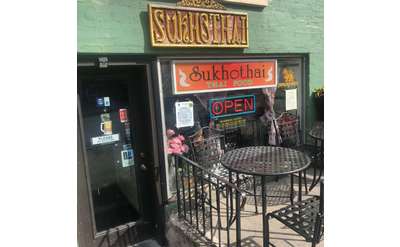 Sukhothai Albany
Sukhothai Albany on Lark Street serves up authentic Thai food favorites for both lunch and dinner. They feature a warm and cozy environment and are open for pickup and local delivery.
Thai Thai Bistro
Schenectady, NY
Look no further for authentic Thai food in Schenectady - Thai Thai Bistro offers dishes from all corners of Thailand and beyond. Order for pick up or delivery, or dine in person.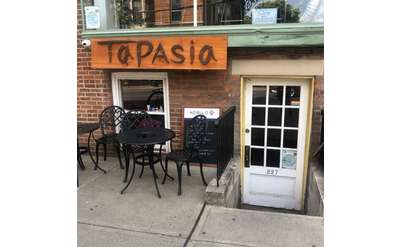 TapAsia on Lark
TapAsia on Lark is an Asian fusion restaurant offering a variety of lunch and dinner items, including bento boxes, fried rice, stir fry, curry, and some signature dishes too!
K-Plate (Albany)
Albany, NY
K-Plate in Albany, NY, is a top spot for Korean street food. From the kimchi fries to the fried dumplings and spicy chicken plate, you're sure to find a meal that catches your eye.
Kazan BBQ & Ramen
Albany, NY
Kazan BBQ & Ramen in Crossgates Mall offers freshly made ramen noodles and DIY Japanese-style BBQ grills.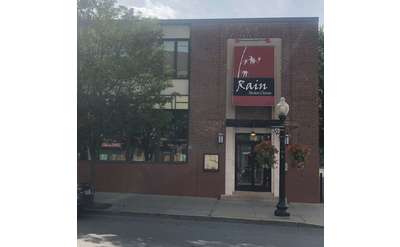 Rain Modern Chinese
Rain Modern Chinese on Lark Street in Albany, NY offers a menu with traditional dishes, old favorites, and eclectic new creations. Stop by for exceptional Chinese cuisine and authentic Cantonese fare.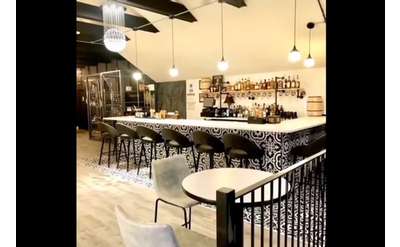 Loft at 205
The Loft at 205 on Lark Street offers global cuisine made in-house with locally sourced ingredients. Enjoy handcrafted cocktails and the welcoming environment! And, check out The Loft for your next special event.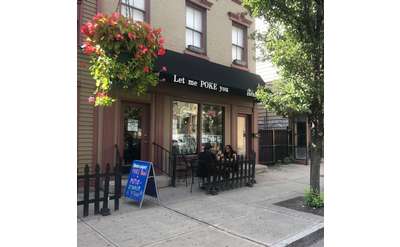 Lark Street Poke Bar
Lark Street Poke Bar is the first poke bar in Albany! This fast and casual eatery focuses on fresh, healthy, raw fish and vegetables in the traditional Hawaiian-style poke bowl. Choose from one of their options or build your own bowl of freshness!