The Bishop
The Bishop in downtown Albany, NY is a bourbon and beef spot that combines the quality culinary stylings of an owner-operated kitchen with an amazing selection of bourbons and ryes.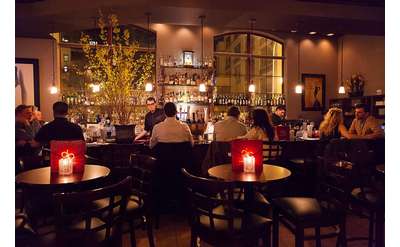 dp An American Brasserie
dp An American Brasserie offers a diverse menu of imaginative cuisine from fried brussels sprouts to a Indonesian stir fried noodles. They also have classic cocktails and a wine list with over 70 different types.
La Serre Restaurant
Located in the heart of downtown Albany, La Serre Restaurant is within walking distance of many lodging venues and top attractions.
The Merry Monk
At The Merry Monk, you'll find a delicious and varied menu of favorites like burgers, sandwiches, and entrees, plus an extensive selection of beers.