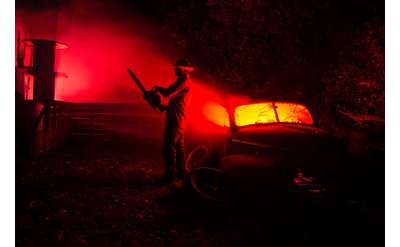 Field of Horrors
Troy, NY
Enjoy several haunted attractions at Field of Horrors! If you dare to be scared - and have fun at the same time - you'll love the spooky happenings and experiences at this seasonal attraction in Troy, NY.
NIGHTMARES at Liberty Ridge Farm
Schaghticoke, NY
As the autumn sun sets over Liberty Ridge, the farm turns into a haunted nightmare! NIGHTMARES at Liberty Ridge Farm features some of the region's most terrifying haunted houses and mazes.
Ghosts of Albany
Albany, NY
Visit one of America's most haunted locations, Albany, New York, and see if you'll get scared with stories of ghosts, haunted places, mysterious sightings, and more.