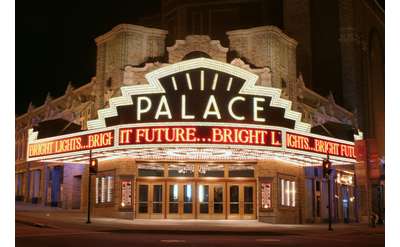 Palace Theatre
Albany, NY
The Palace Theatre is one very notable cornerstone in Albany's growing downtown entertainment destinations. A concert & theatrical entertainment facility in the heart of Albany, New York, it first opened its doors in October 1931.
Stratton Mountain Resort
Stratton Mountain, VT
Go skiing, snowboarding, or enjoy other winter fun at Stratton Mountain. Located in Vermont, Stratton is renowned for their snow and grooming, fast lifts, and outstanding blend of terrain and trails for skiers and snowboarders of all skill levels.