Smoked to Perfection: The Story Behind the Warehouse Grill & BBQ in Albany, NY
Content sponsored by Warehouse Grill & BBQ
When you're craving a platter of mouthwatering beef brisket, ribs, or other types of barbecue in Albany, you don't have to travel very far. Located on Wolf Road just a mile from Albany International Airport, Warehouse Grill & BBQ is a family-owned and operated American restaurant that specializes in a variety of barbecue favorites. Since opening in 2016, they have become one of the Capital Region's top spots for authentic Southern barbecue and comfort food.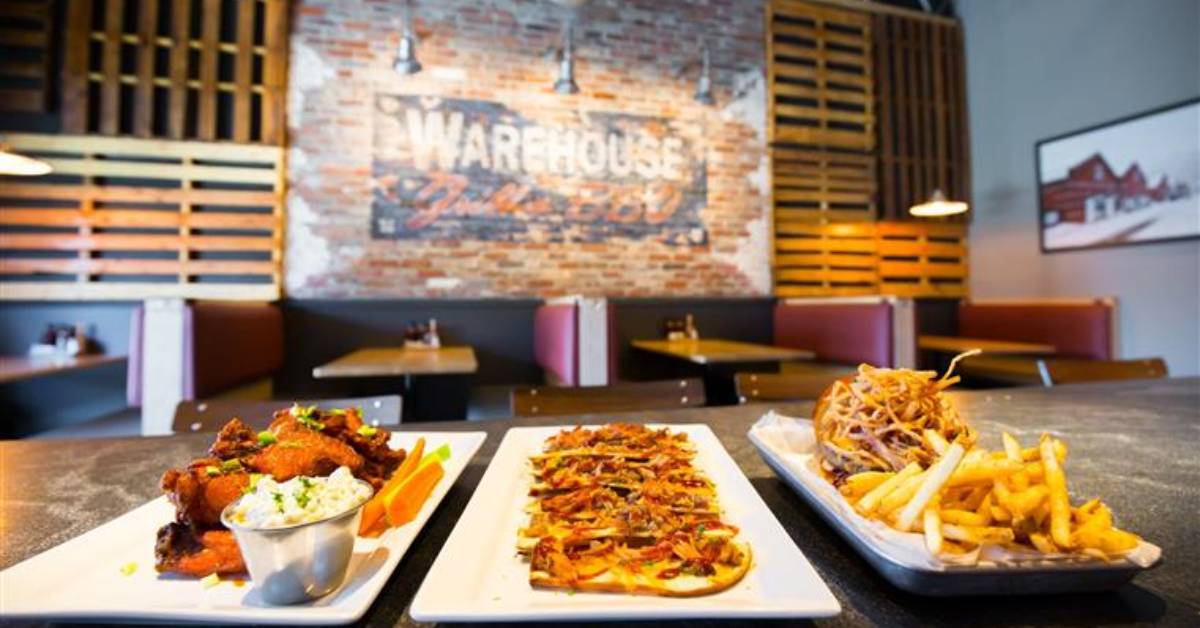 How a Passion For BBQ Led to the Opening of Warehouse
Warehouse Grill & BBQ is not your ordinary barbecue joint. Husband-and-wife owners Mitch and Connie Ware are longtime hospitality veterans who are committed to cooking food that's made from scratch. To learn more about Warehouse's story, we talked with Mitch about his background and what sets them apart in a competitive industry that includes many chain restaurants.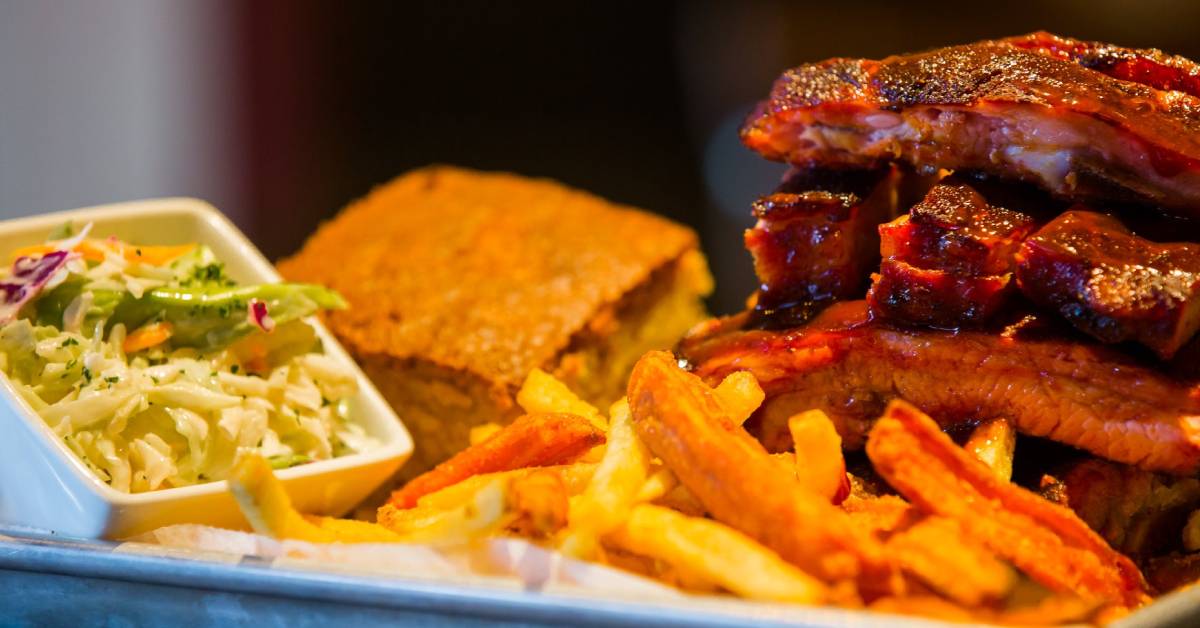 Mitch's journey into the world of Southern barbecue began when he moved to Atlanta, Georgia from rural Washington State to attend school. While there, Mitch explained, he "fell into the restaurant business with [Atlanta's] prestigious Buckhead Life Restaurant Group." After starting in the dish room, he eventually moved on to become a waiter, a captain, a bartender, a prep cook, and finally the company's IT director.
It was during Mitch's 20 years of living and working in the South that he got a taste of authentic barbecue by "frequenting local dives such as Fat Matt's Rib Shack and Fox Bros. Bar-B-Q." He immediately fell in love with this style of food, and, encouraged to start cooking it himself, he trained under a friend at the highly rated Country Boy's BBQ in Cashmere, WA.
Later on in 2002, Mitch and his wife Connie relocated to Albany, and a few years later they opened MezzaNotte Ristorante, an Italian-American restaurant. Connie was born in Italy and then moved to and grew up in Albany as a young girl.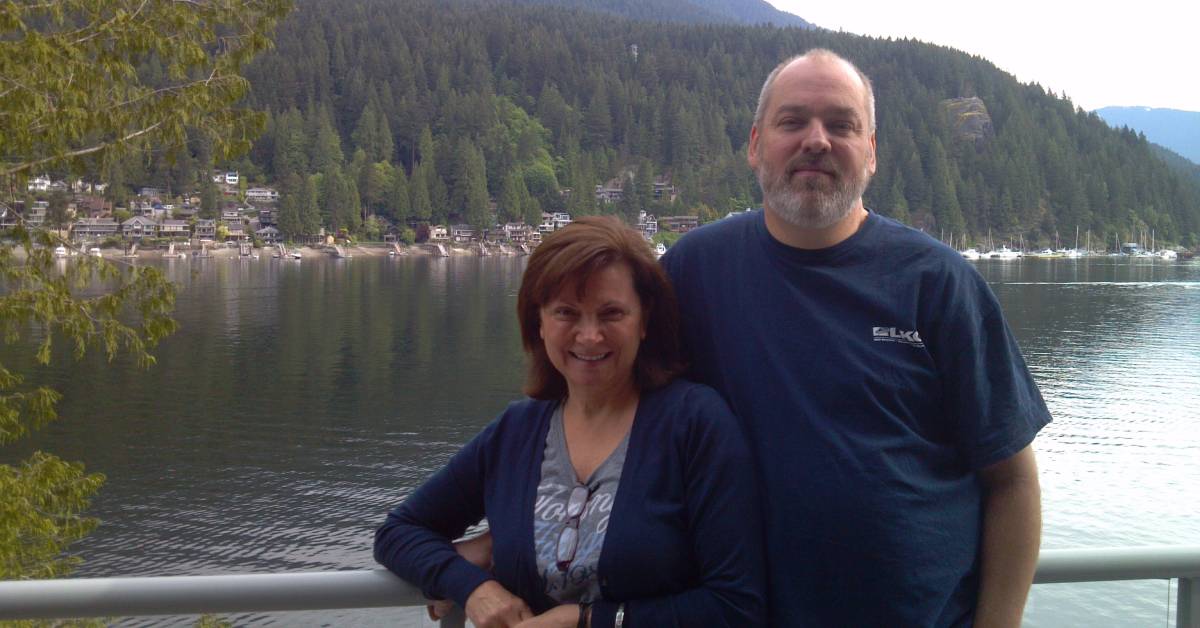 While the duo continue to operate MezzaNotte, they jumped at the opportunity to open their own barbecue restaurant at the former location of Albany's Wolf Road Diner, a staple of the area for 28 years. With Mitch serving as pitmaster and able to showcase his passion for cooking barbecue, Warehouse Grill & BBQ's opening in June 2016 marked a new beginning for both the Wares and the property.
Welcome to Warehouse: They Smoke the Meat, You Choose the Sauce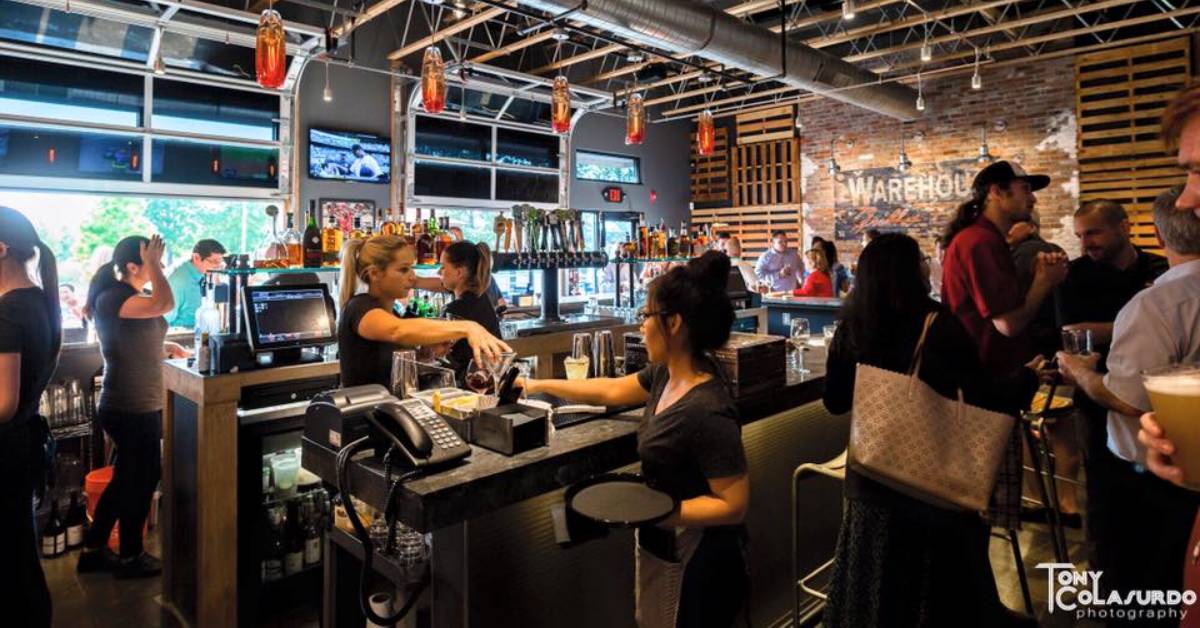 Featuring perfectly cooked and smoked meats, casual comfort food, and a full bar/tap list, Warehouse Grill & BBQ offers something for everyone. The restaurant is currently open for curbside pickup only, but during normal times, guests can dine in the building's unique industrial-style space or on their outdoor patio.
According to Mitch, they lean toward the Kansas City-style of barbecue. "We do not pre-sauce any of our meats, we serve them dry so you can sauce them if you want to. If someone serves their meat with sauce on it, they're trying to make up for something that may be lacking."
Warehouse cooks their barbecue low and slow, and they only use local apple wood for smoking, purchased a couple cords at a time from Yonder Farms.
New to the Restaurant? Here's What You Need to Try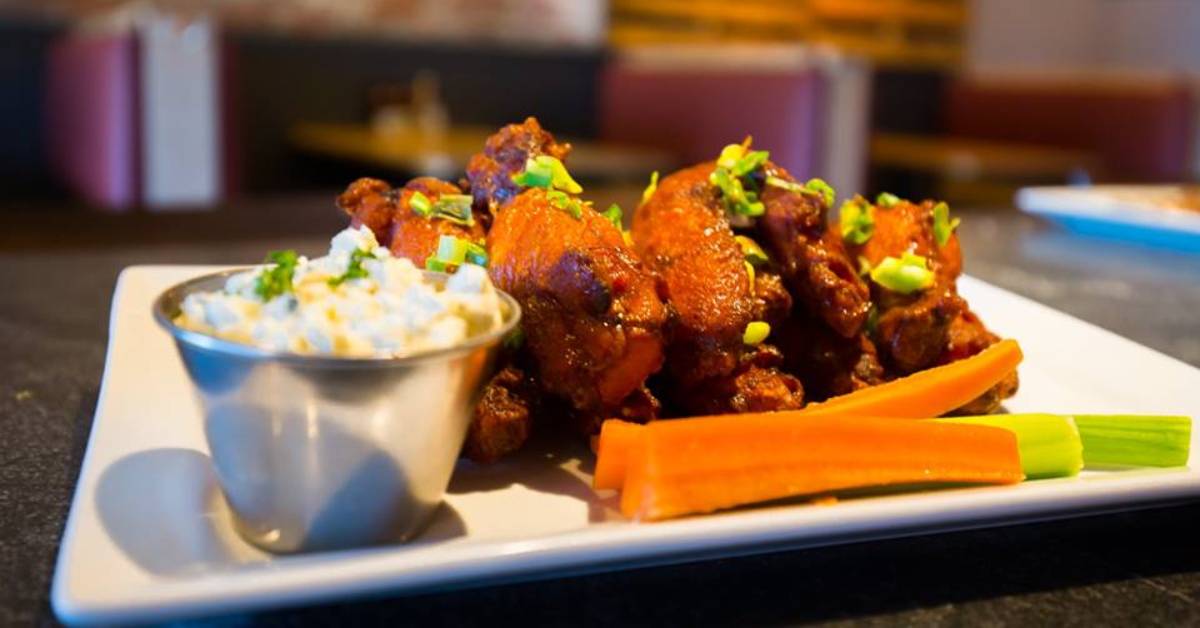 Warehouse Grill & BBQ is a true mom and pop operation that makes their dishes from scratch. The Wares don't use products from vendors; they buy ingredients and then make everything from the sauces and dressings to the hand-cut steaks at the restaurant. As such, you can expect every bite of your meal to be full of flavor.
Barbecue is always on the menu at Warehouse, and there are plenty of options to choose from. The savory Warehouse Chili appetizer features smoked brisket, BBQ pork, corn, black beans, a dollop of sour cream, and a slice of corn bread. The pulled pork is moist and tender, and it's available as a sandwich or on a platter. All of the restaurant's BBQ platters include freshly baked corn bread and your choice of two sides.
"We also have tons of non-BBQ that I have to keep myself from eating every day," Mitch said. "Our shrimp & grits is fantastic, along with the fish tacos. We have excellent fresh salads and sandwiches too, like the Rachel, which is made using turkey we smoke in house." And, don't forget about their award-winning wings too!
Taste the Difference at Warehouse Grill & BBQ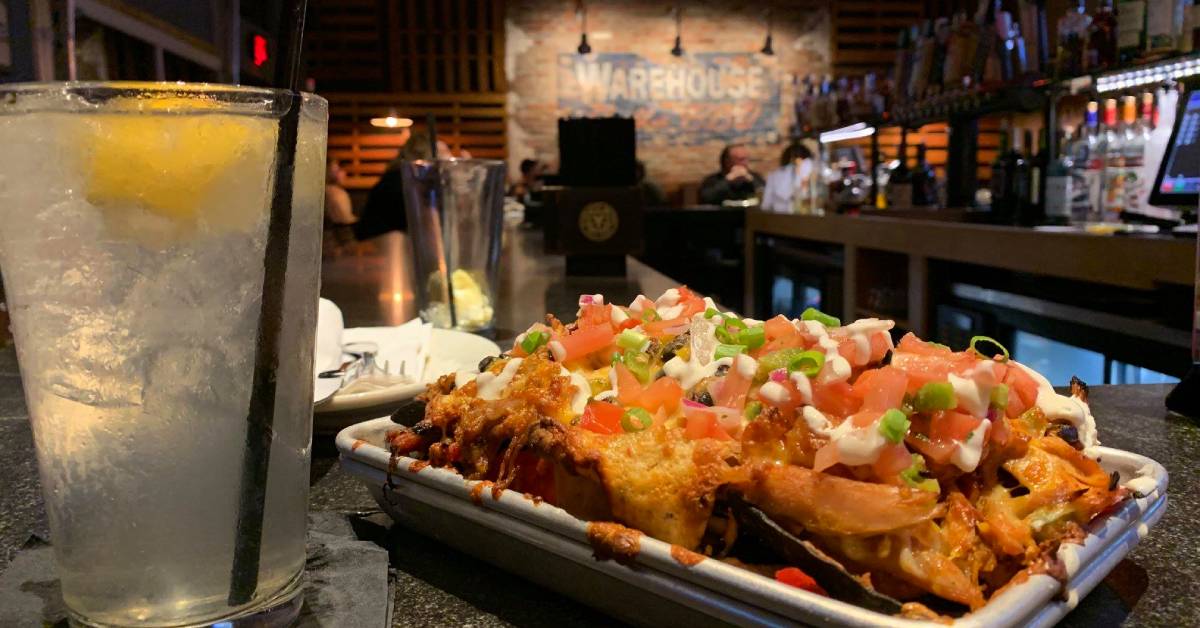 What Mitch enjoys most about operating the restaurant is talking with the people. Since opening, they've developed a nice group of local regulars and served many Albany visitors as well. "Being near the airport, we get a lot of travelers dining with us," Mitch said. "I love hearing people tell me it's the best BBQ they've had outside of their Southern home state."
Warehouse's switch to curbside pickup only is a major change for the restaurant, but the owners see it as a temporary one. In a Facebook message to the community, Mitch and Connie said, "We appreciate those of you who did come out to dine with us and the strong support of our very valued regulars. We'll miss talking to you and seeing your smiling faces. Hopefully there will be a light at the end of the tunnel and we'll see a way back."
The next time you're craving some authentic BBQ, consider ordering curbside pickup from Warehouse Grill & BBQ, and taste the difference for yourself.