Albany & The Capital Region's Specialty Dish: Mini Hot Dogs
Bite-Sized Sausages with Big Flavor
What cuisine comes to mind when you think of New York? Massive slices of thin-crust pizza? Buffalo chicken wings? Maybe even the Rochester garbage plate?
Well, Albany & the Capital Region has its very own specialty food item—the mini hot dog! These meat-sauce covered, pint-sized sausages are a local specialty, and can be found around the region.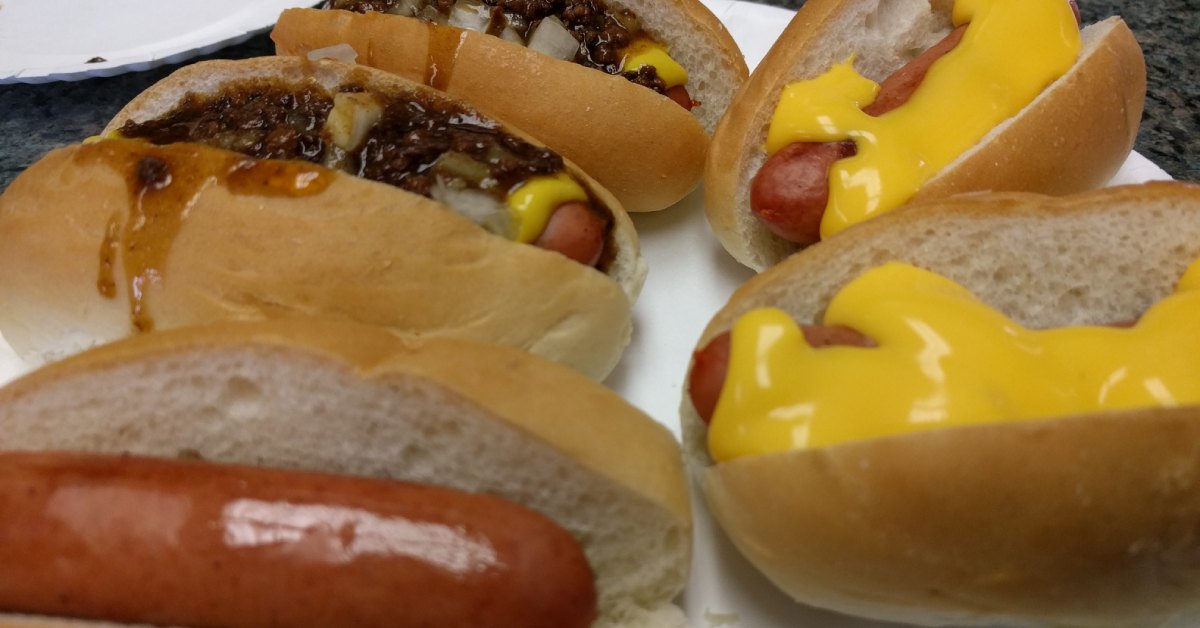 History of the Mini-Dog
Mini hot dogs were brought to the Albany area in 1922 by Greek immigrant Strates Fentekes when he opened his restaurant, New Way Lunch, now called Hot Dog Charlie's. Fentekes would take these four inch dogs, line a dozen in buns all the way down his arm, and cover them with Greek chili sauce, onions, and mustard. Though this technique, fondly known as the '"Hairy Arm,'' is no longer in practice today, you can still enjoy a traditional mini hot dog at Charlie's and across the Capital Region.
Where to Get a Dog (or Six!)
There are three main places to get these pint-sized frankfurters in the Capital Region: Hot Dog Charlie's, of course, Famous Lunch, which dates back to 1932, and Gus's Hot Dogs, which opened in 1954. Everyone has their favorite, so it's up to you to decide which dog you dig.
Hot Dog Charlie's
Why Try:
The original, made the same way as Strates perfected them in 1922. Still owned by the Fentekes family!
Where:
Hot Dog Charlie's has three locations: the original in Troy (which was rebuilt after a fire in 2009), one in Rensselaer, and one in Cohoes.
Troy
472 5th Ave
Troy, NY 12182

Rensselaer
150 Columbia St
Rensselaer, NY 12144

Cohoes
629 Saratoga St
Cohoes, NY 12047
Famous Lunch
Why Try:
Famous Lunch, originally called Quick Lunch, was made 'world famous' in 1958 when several dozen of its dogs were flown to Moscow to be served at the 54th birthday celebration of the US Ambassador to Russia. And, don't worry, if you can't visit the historic diner in person, you can still get your Famous Lunch fix. Even today, the restaurant mails their dogs to fanatics across the States.
Where:
111 Congress St
Troy, NY 12180
Gus's Hot Dogs
Why Try:
Gus's may be the newest on the list, but don't count them out. Fans of Gus's say their meat sauce—which they call zippy sauce—can't be beat. This spot has no indoor seating, so be sure to come on a nice day and enjoy your half dozen sausages at their picnic tables.
Where:
212 25th St
Watervliet, NY 12189
Looking for something to eat other than these pint-sized sausages? We've got you covered.

Sources:
ABC News: Great American Bites: Tiny Hot Dogs Rule
Famous Lunch: Welcome
First We Feast: On the Trail of the Mini Hot Dog
Serious Eats: Excellent Tiny Wieners at Hot Dog Charlie's
Spectrum Local News: Doggin It:' The Capital Region's (Small) Signature Dish