Stay Warm With Heated Outdoor Dining in the Albany, NY Area
When the weather cools during the winter months in Albany, restaurants have to get creative if they want to provide comfortable outdoor dining options. Find out which places have heated outdoor dining in the Albany area and make your reservation today.
Note: We recommend you call ahead to make a reservation and confirm availability.
Eat, Drink & Warm Up In and Near Albany
Nine Pin Cider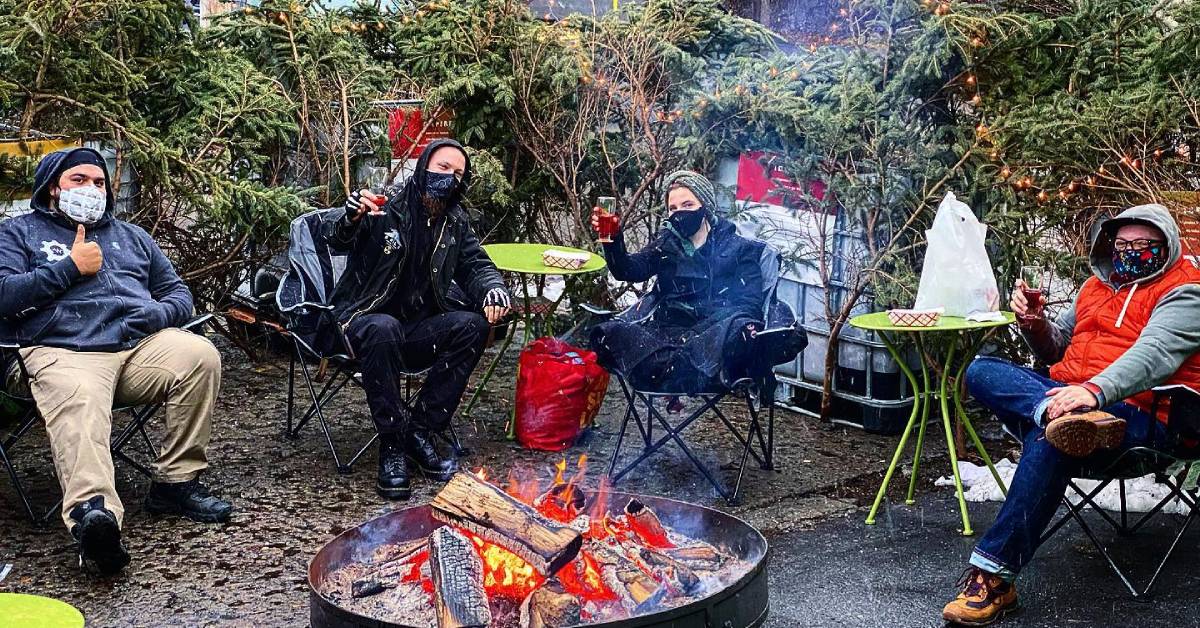 Albany's hometown cidery, Nine Pin Cider, is offering private wood campfire hangouts for small groups of friends all winter long. These private fire pits are available during Tasting Room open hours with camp chairs for up to 30 people and space for up to 60 people.
Each reservation is for a two-hour time slot and includes two pre-built robust campfires. Drinks and food menu are available a la carte. You will also have the availability to purchase s'more kits and extra firewood the day of your campfire. Visit their website for more details.
In addition, from November 25, 2022 - March 2023, there will be public campfire nights on the last Friday of every month from 6:00pm-8:00pm. First come, first serve - no reservations needed.
The Adelphi Hotel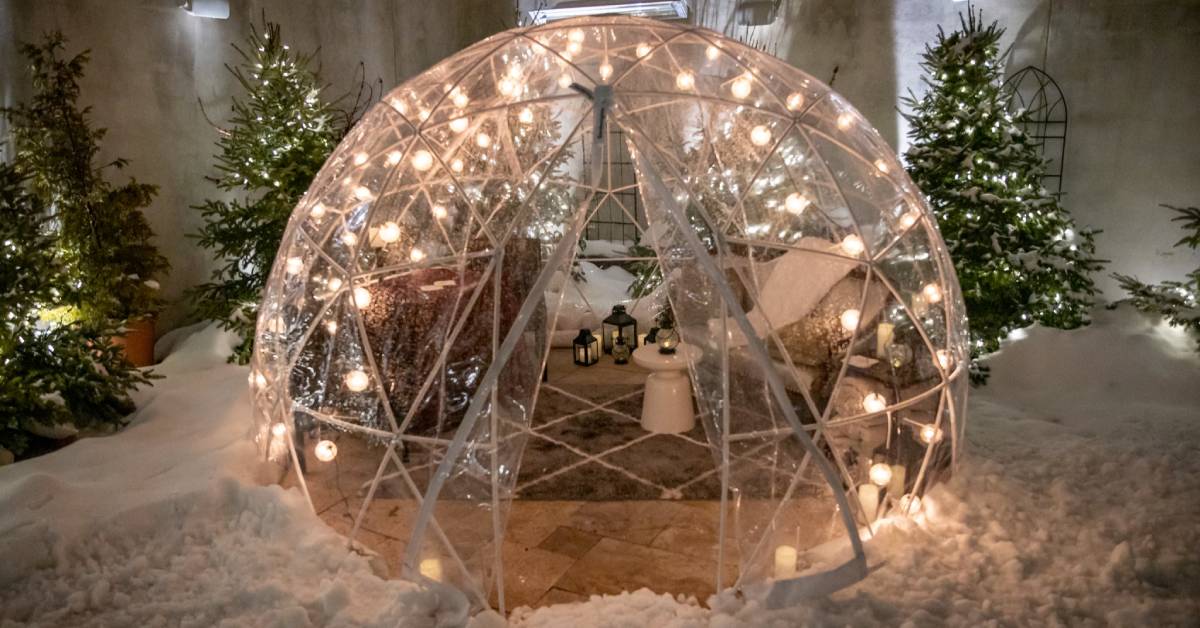 An amazing igloo dining experience awaits at The Adelphi Hotel in Saratoga Springs. Their private igloos can accommodate up to 4 guests at a time, and they are available to book 7 days a week from 11:00am-8:00pm for lunch and dinner and from 10:00am-2:00pm for brunch on Saturdays and Sundays.
The cost to rent an igloo is $25 per person Sunday - Thursday (2-hour rental) and $50 per person Friday and Saturday (2-hour rental). Tax and gratuity not included. Reservations can be made by calling 518-350-7945.
The Olde Bryan Inn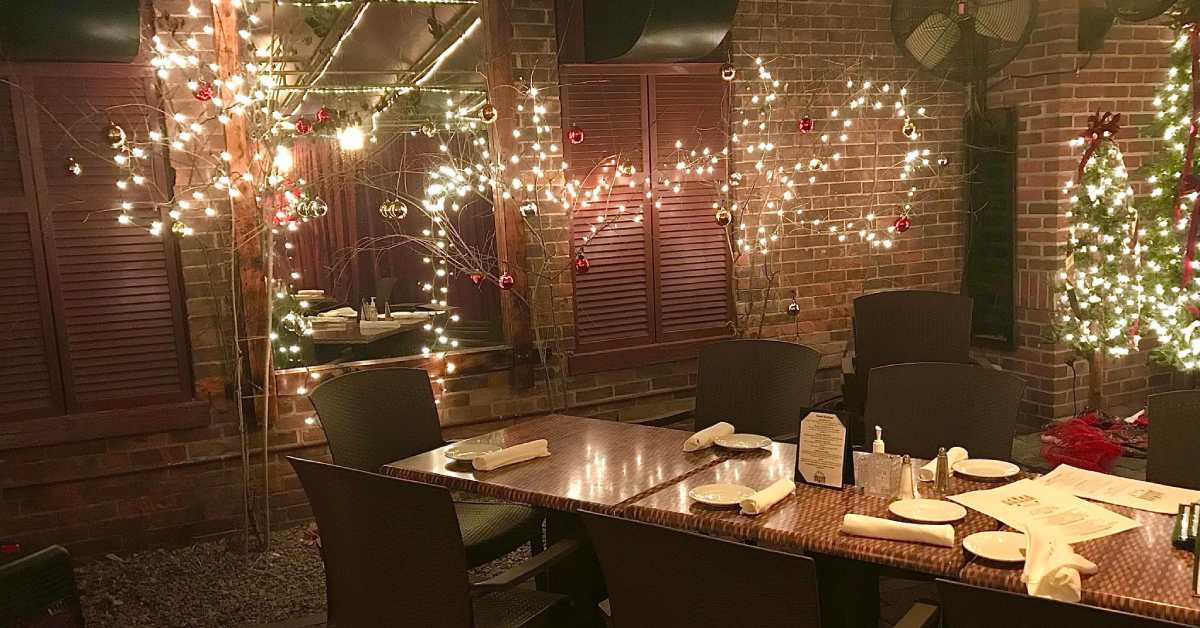 Visit the Olde Bryan Inn in Saratoga Springs for a warm and cozy meal inside their heated, enclosed patio. The restaurant is open throughout winter and offers comfort food, cocktails, wine, beers, and more.
Innovo Kitchen
Innovo Kitchen in Latham has a covered patio with heaters and a fireplace. Feast on innovative food while seated outdoors at this American gastropub.
Saisonnier
Saisonnier in Kinderhook is open with heaters by their outdoor tables. Join them for a delicious craft beer, an artisan sandwich, and more.
Plan a Drive to the Lake George Region For More Options
The Inn at Erlowest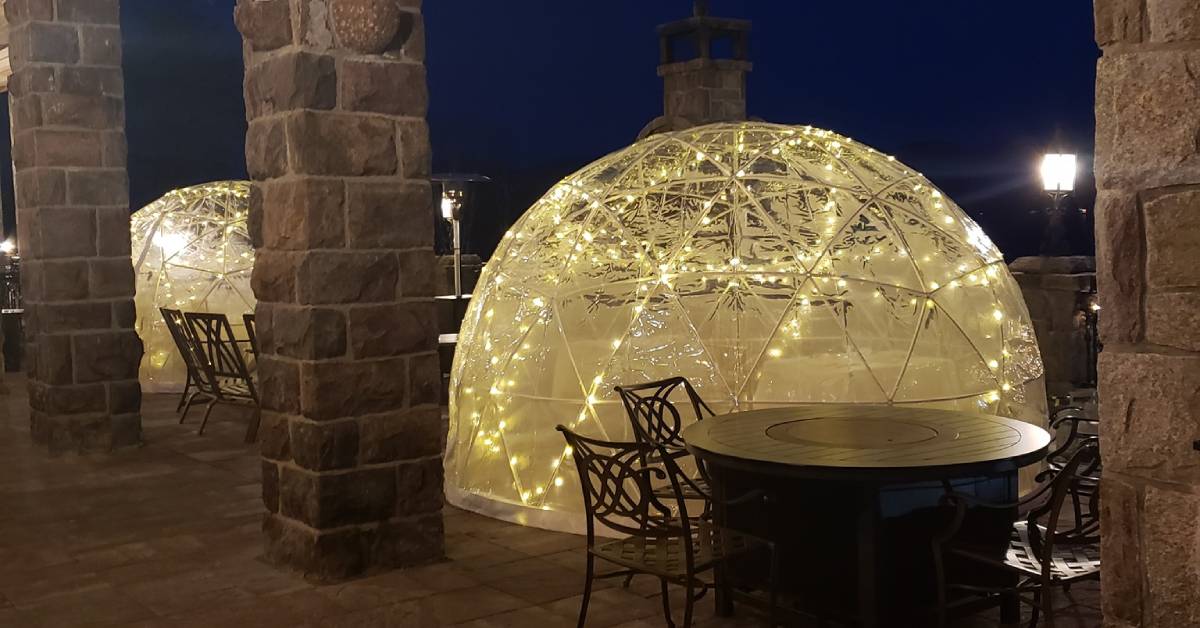 Igloo dining has returned to The Inn at Erlowest in Lake George. Dine under the stars and experience stunning views of the lake in your own private heated igloo. Each igloo is reserved solely for your party, and reservations are required. There is a $200 food and beverage minimum requirement on Thursdays and Sundays and a $250 food and beverage minimum requirement on Fridays and Saturdays.
The Queensbury Hotel
The Queensbury Hotel in downtown Glens Falls has brought back heated outdoor dining igloos to their patio for winter. Lunch and dinner reservations are available for these igloos, and each one can accommodate up to six guests. Dine in an igloo and enjoy a delicious meal and tasty cocktails.
Morgan & Co. Restaurant
Enjoy fine American dining in a heated enclosed porch at the Morgan & Co. Restaurant in downtown Glens Falls. They are accepting reservations for tables in this warm and cozy dining space.
The Bolton Barrel
The Bolton Barrel in Bolton Landing is offering private tables in their heated igloos. Call ahead of time to make a reservation.