Visit Wineries Near Albany for Tastings & Tours
The Capital Region Is Home to Several Great Wineries
Nothing pleases the palate like a good glass of wine. It can be a way to celebrate, to relax, and even to take a meal to the next level. What you may not know is that there are quite a few local wineries near Albany, NY where you can tour the facilities, sample the selection, and enjoy the beautiful atmosphere. These Capital Region wineries make a great day trip and offer much more than just delicious wine.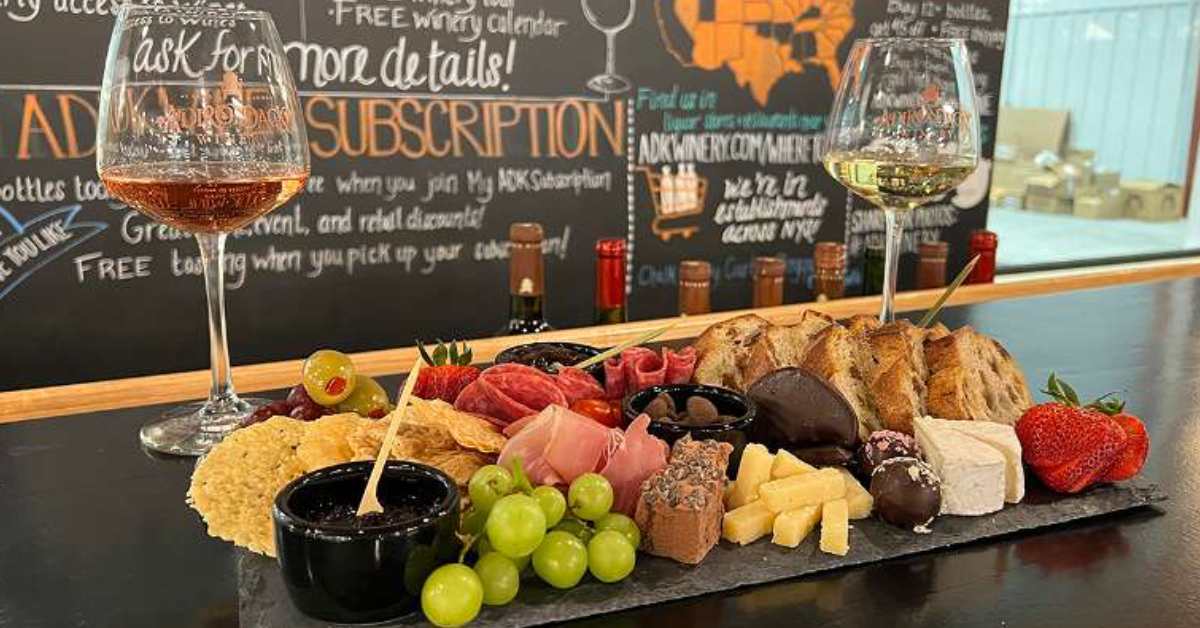 Featured Capital Region Winery
This superb winery is located in the beautiful Lake George area, with locations in the village and in the Town of Queensbury, just about an hour north of Albany. They are the premier winery of the Adirondacks and offer locally handcrafted, award-winning fruit infused and varietal wines.
At Adirondack Winery, it's as much about the experience as it is about the wine. The winery is committed to providing engaging wine tasting sessions and packages.
More Wineries Under an Hour From Albany
Altamont Vineyard & Winery
(518) 355-8100
3001 Furbeck Road, Altamont, NY 12009
Brookview Station Winery
(518) 732-7317
1297 Brookview Station Road, Castleton, NY 12033
Galway Rock
(518) 280-6554
998 Saratoga Road, Ballston Lake, NY 12019
Hummingbird Hills Winery
(518) 875-6919
1442 Burtonville Road, Fultonville, NY 12072
Hudson-Chatham Winery
(518) 392-9463
1900 Route 66, Ghent, NY 12075
Middleburgh Winery, LLC
(607) 643-1402
2636 NY-145, Middleburgh, NY 12122
Northern Cross Vineyard
(518) 210-3877
1103 Beadle Hill Road, Valley Falls, NY 12185
Victory View Vineyard
(518) 461-7132
11975 State Route 40, Schaghticoke, NY 12154
The Vineyard at Windham
(518) 734-0526
11 Mount View Estates Road, Windham, NY 12496
Please travel safely and make plans to have a designated driver. Before heading out, we recommend that you contact each winery directly to confirm their hours for that day.
Enjoy Wine Tastings Right in Downtown Albany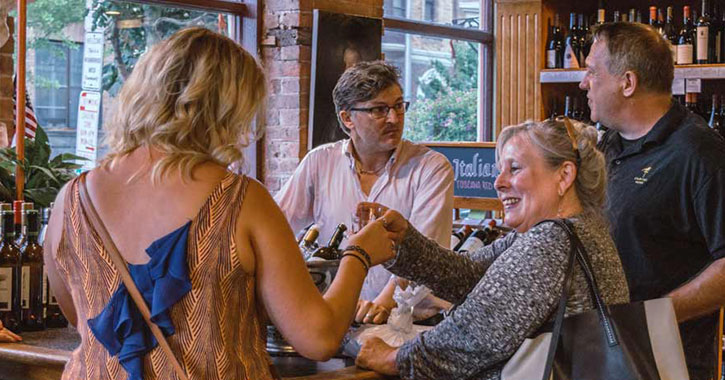 Not in the mood for a day trip? Make your way to Lark Street in Albany, soak up the local culture, and enjoy a fun wine tasting at Capital Wine & Spirits Albany while you're there.
Popularly known as downtown Albany's neighborhood wine store, Capital Wine sells an amazing selection of both wines and spirits at a convenient location, 348 State Street (the corner of State and Lark Streets). The store has been in operation for over 30 years, and now they offer free wine tastings every Friday evening from 6:00pm to 9:00pm.
Each wine tasting features several wines chosen by their expert staff. These wines are available for purchase for 16% off at the tasting and for two weeks after. Stop by, savor the selections, and enjoy great savings at Capital Wine.
Travel a Bit Further
If you're willing to spend extra time in the car, the Finger Lakes Region of Upstate New York is brimming with wineries and wine tasting opportunities. There's a reason this area is nicknamed Wine Country, as it's full of scenic views and world-class wineries. Take a drive through the heart of New York State and have a fantastic wine adventure.
Are you ready to have a "wine-derful" time sampling some exceptional wines? Pick a New York State winery to visit today!