From Hotspots to Hidden Gems: The Ultimate Weekend Itinerary for Troy, NY
Steeped in history, culture, and great restaurants, and filled with residents who proudly embody the phrase "Enjoy Troy," the Collar City is an ideal place to spend a weekend full of fun and adventure. Experience some of the best sights, sounds, and tastes Troy has to offer with this 48-hour itinerary.
Friday Night: Dinner & Enjoying Troy
There's Something for Everyone at River Street Market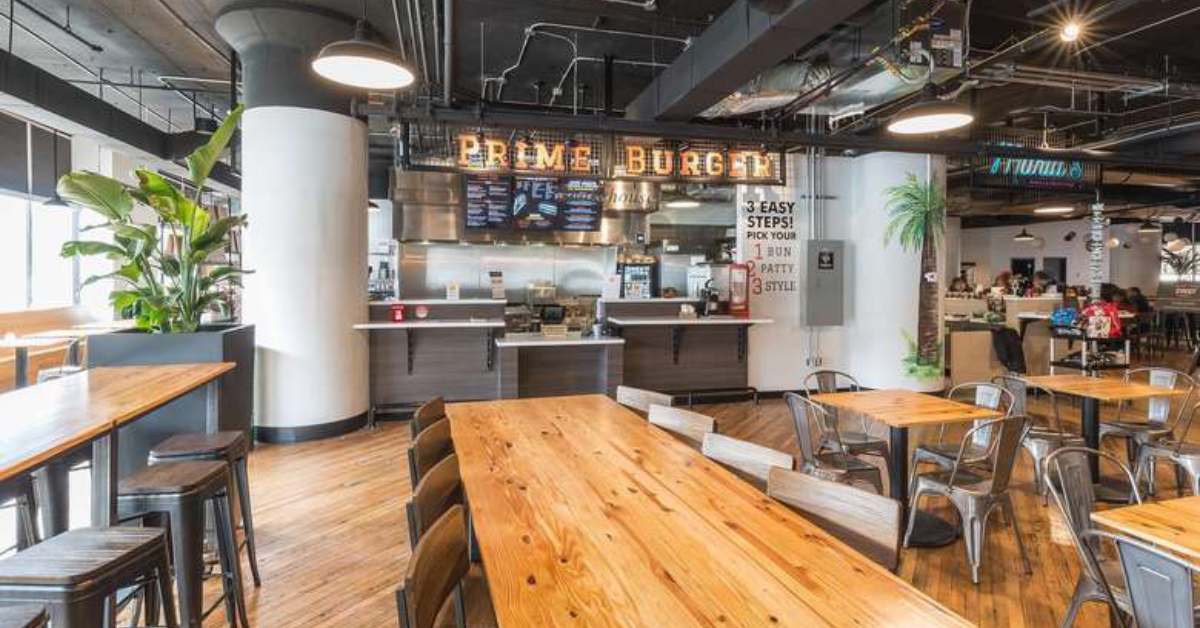 Start your weekend in Troy at River Street Market! This unique food hall has something delicious for everyone, including tacos, burgers and shakes, healthy food options, and even a mac & cheese spot.
After you finish eating, you can snag a drink at The Fox and the Burn, which offers wine, local beers, and craft cocktails. The best part? It's all in one place, so you don't have to travel far! No matter what you choose, you're sure to ease into your Troy weekend getaway with delicious food and carefully crafted drinks.
Alternative Idea: Local Craft Beer & Great Grub at Brown's Brewing Company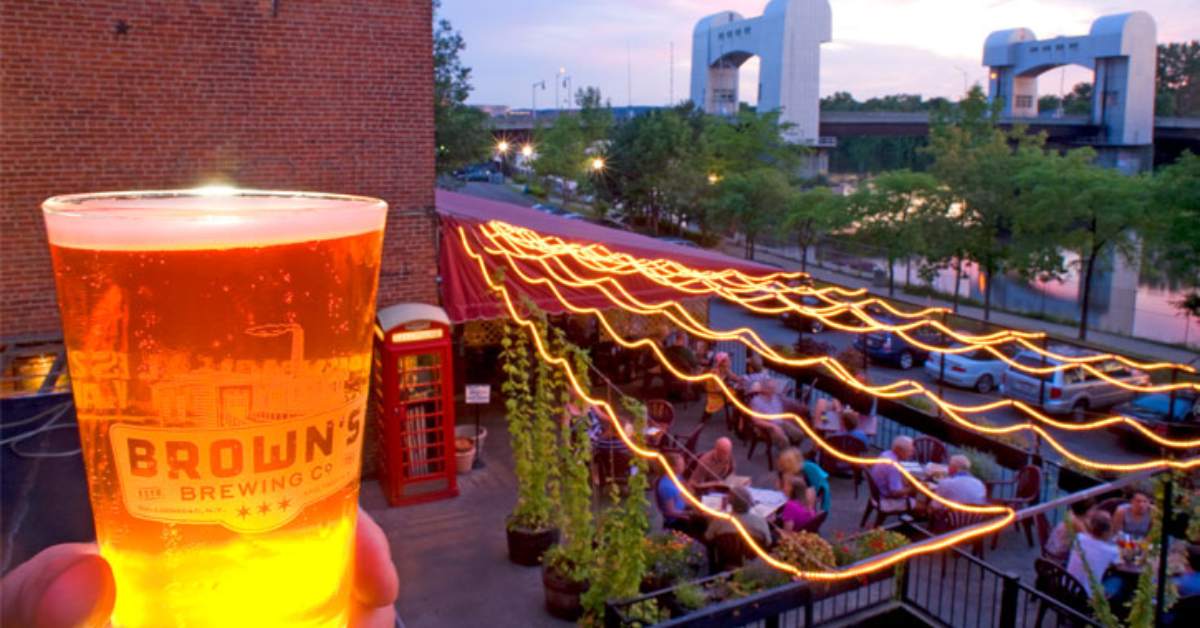 For another great idea on Friday night, plan a visit to Brown's Brewing Company on River Street. This taproom always has something new brewing, including hoppy, fruit forward, and dark and roasty beers.
Food-wise, you can expect classic pub fare ranging from a variety of burgers like the Brewmaster Burger and the Trojan Burger to classic sandwiches, wraps, tacos, and more.
Join Thousands of Visitors at Troy Night Out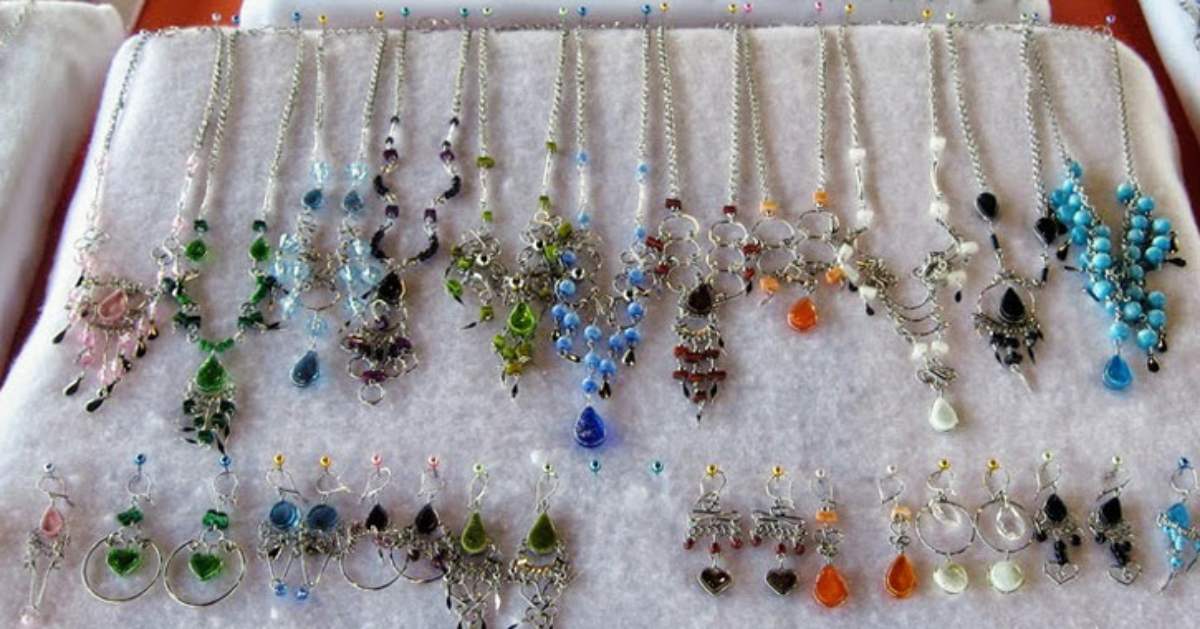 If you're visiting on the last Friday of the month, you can take advantage of Troy Night Out, when the streets of downtown come alive between 5pm and 9pm. This event regularly draws crowds in the thousands, and each month it revolves around a different theme, like "Sip 'n Shop" or "Hot Chocolate Hop." Take some time to browse vendors and crafters, enjoy live music and entertainment, and pop into galleries and shops - this could be a great chance to grab a gift for someone at home.
Saturday Morning: A Scrumptious Breakfast & A Visit to the Farmers Market
Start Your Day With Breakfast at Liza's of Troy
Liza's of Troy is a top breakfast and lunch spot known for their healthy, hearty, and delicious meals. Breakfast options include egg sandwiches with house-made kale pesto, cinnamon raisin pagel (paleo bagel) with almond butter, or a breakfast bowl with over-easy eggs. There are also a variety of waffles and pancakes, and the café offers vegetarian, gluten-free, and dairy-free options.
Browse Nearly 100 Vendors at the Troy Waterfront Farmers Market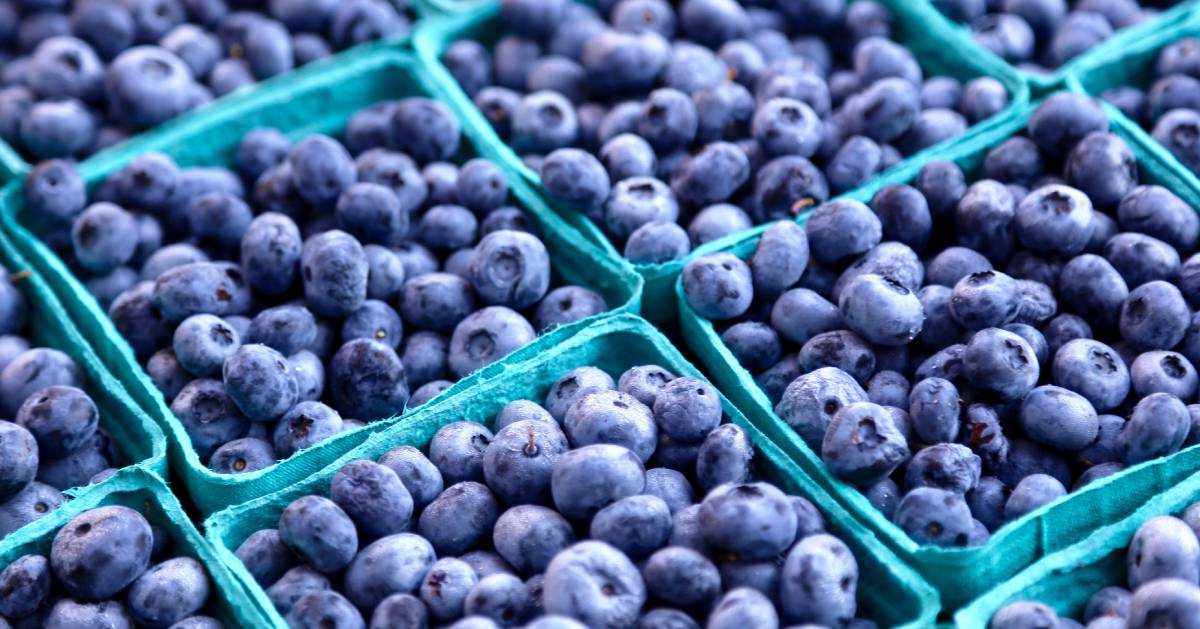 There are quite a few farmers markets throughout the Capital Region, but the Troy Waterfront Farmers Market is largely touted as one of the best. Close to 100 farmers and fresh food vendors gather at the Troy Waterfront Farmers Market every Saturday - even in the winter! This market is much more than just farmers coming together to sell food - they always have live music, family-friendly activities, and more, really creating a sense of community. You're not just shopping here, you're enjoying an experience.
Here you will find: fresh produce ranging from vegetables to fruits to herbs, meat and poultry, cheese and other dairy products, jams and jellies, hot sauces and salsas, honey and maple syrup, chocolates and candies, prepared food like sandwiches and soups, cut flowers and plants, household items like soaps and lotions, and artisan goods like pottery and photography. You can find them outdoors during the warmer months and indoors during the winter.
Saturday Afternoon: A Savory Lunch, an Art Gallery, Outdoor Fun, and a Historical Spot
Unbelievable BBQ at Dinosaur Bar-B-Que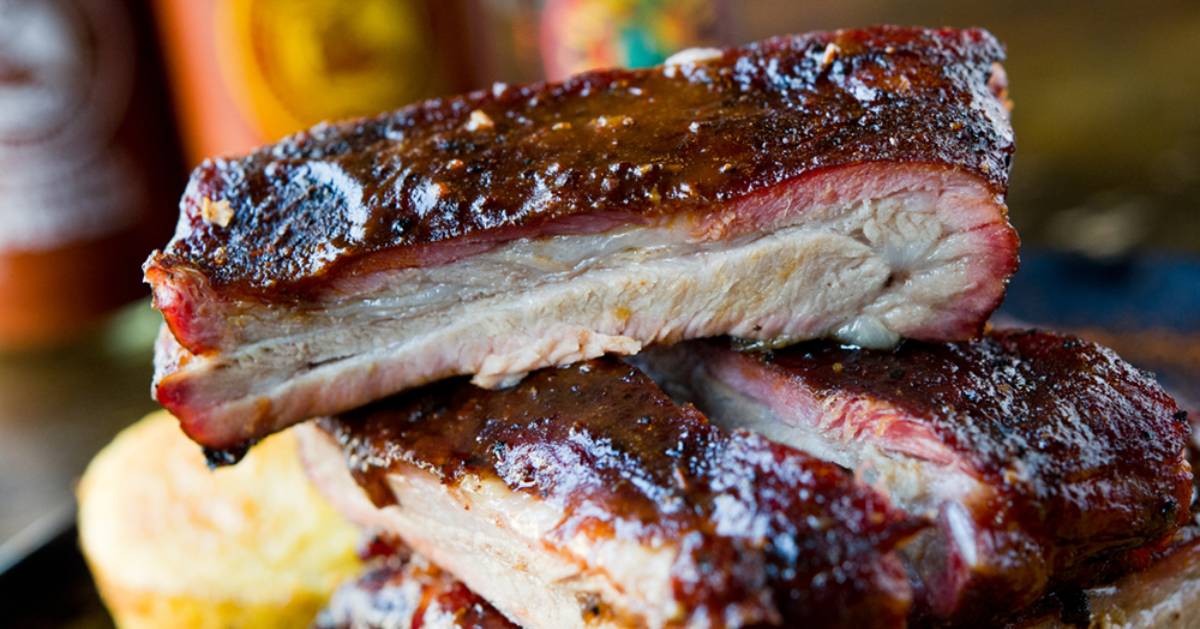 If mouthwatering BBQ and a gorgeous view sounds good to you, you'll want to head to Dinosaur Bar-B-Que for lunch. This delicious restaurant is in the Historic Downtown District of Troy and overlooks the Hudson River.
Dinosaur Bar-B-Que's menu features a variety of tasty offerings, like St. Louis ribs, pulled pork, mac and cheese, cornbread, burgers, sandwiches and more. This spot is also is known for including vegan, vegetarian, and gluten-free dishes on their menu. While you're there, make sure to check out their array of craft beers and specialty cocktails to complete your meal!
The restaurant also has a large patio for seasonal outdoor seating, where you can even bring your well-behaved pups. Hang around on the patio, grab a drink from the bar, and enjoy your delicious food with a great view!
Dinosaur Bar-B-Que is located at 377 River Street in Troy.
A Chance to Explore Amazing Art & Find More Downtown Fun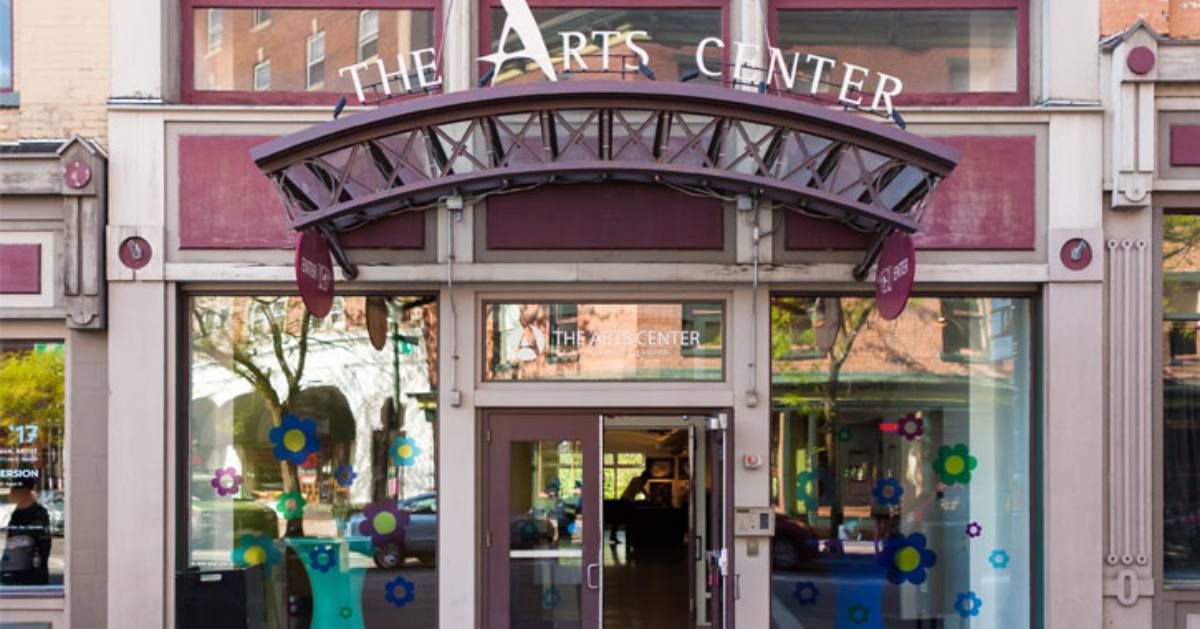 We have a gem of a creative experience right in Troy: The Arts Center of the Capital Region. The Arts Center hosts a variety of art, writing, dance, and other classes throughout the year, but they also have an exquisite gallery that's open from 10 AM to 2 PM on Saturdays. Regardless of whether or not you take a class while you're here, you should definitely pop in for a look at current exhibitions. You might also check out any upcoming events they have going on.
The Arts Center is located on River Street, which happens to have a lot of great shops and other galleries. If you didn't get to look around during Troy Night Out, this could be a good chance to get some shopping in. Annick Designs and T&J Handcrafted Soap are neighbors of The Arts Center. Other gems on this stretch of road include Market Block Books, The Broken Mold Pottery Studio, and the River Street Beat Shop, just to name a few.
Visit Picturesque Poestenkill Falls, Right in the Middle of Troy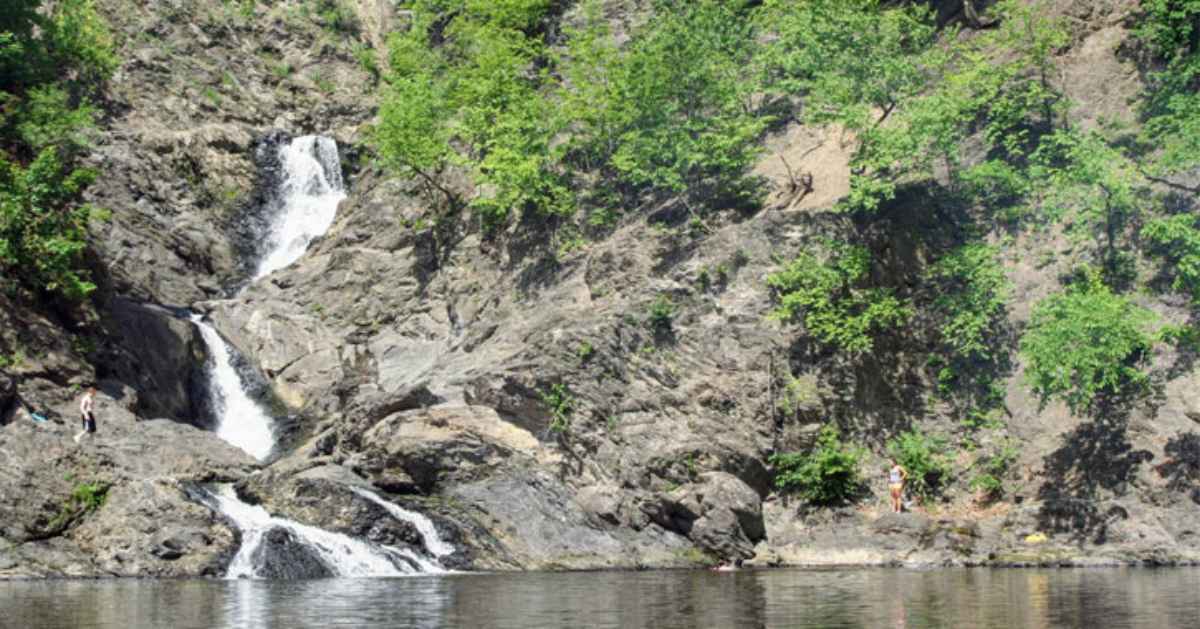 Many locals don't even know about this well-kept secret—Poestenkill Falls are located right in the middle of Troy, less than 10 minutes from The Arts Center. Who knew such a gorgeous piece of nature could be found in the middle of a city? You can find parking on Linden Avenue, and then it's just a short walk to the base of the falls.
The Poestenkill Falls are made up of three separate waterfalls: Mt. Ida Falls, Wire Mill Falls, and Poestenkill High Falls. These falls are roughly 85 feet high and could provide for some great photo ops. Just remember to mind your footing and be safe.
A Historical Hotspot: Uncle Sam's Grave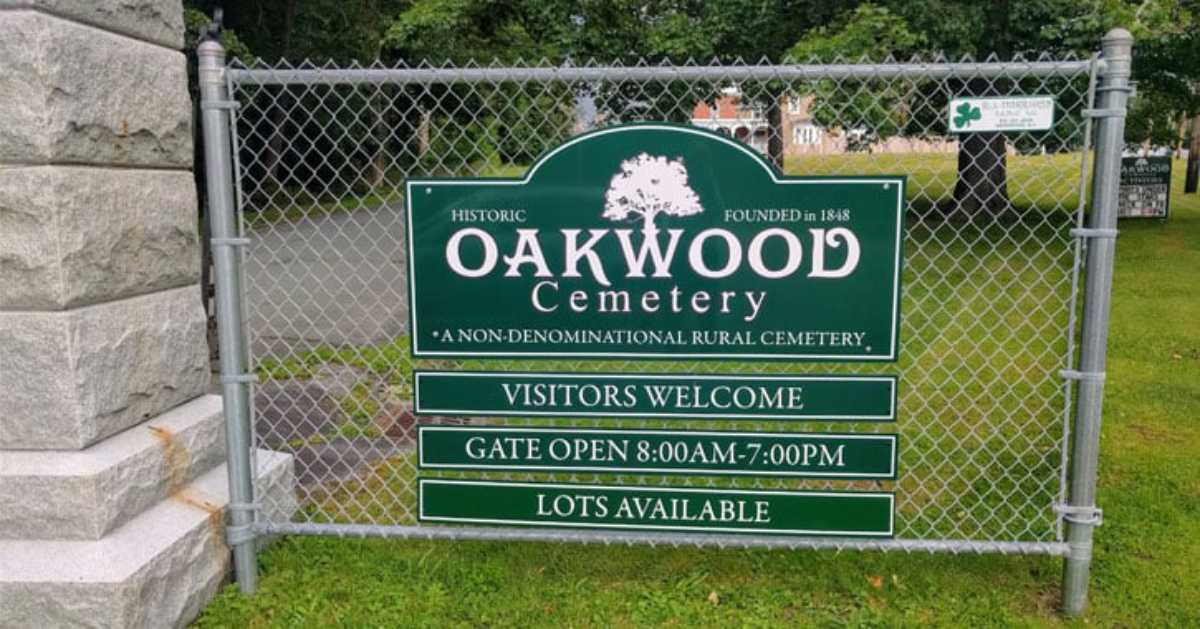 Did you know? Troy, New York is known to be the hometown of Uncle Sam! Although many picture Uncle Sam as the patriotic cartoon figure pointing right at you saying "I want YOU for the U.S. Army," he actually was a real person. Samuel Wilson lived during the late 1700s and early 1800s and was a meat packer in Troy. He reportedly earned the nickname Uncle Sam when he supplied barrels of beef to the Army during the War of 1812; the nickname really took off when cartoonist Thomas Nash created the political cartoon.
Uncle Sam is buried in Oakwood Cemetery, which is a gorgeous area just over 10 minutes north of Poestenkill Falls. The beautifully landscaped property consists of five small lakes, waterfalls, and abundant wildlife, particularly birds. Other notable graves you can check out while you're there are Russell Sage (the namesake of Russell Sage College, also in Troy) and several Civil War heroes you can read about on Oakwood Cemetery's website before you head over.
Saturday Evening: A Delicious Dinner and a Live Performance
A Quality Meal at Donna's Italian Restaurant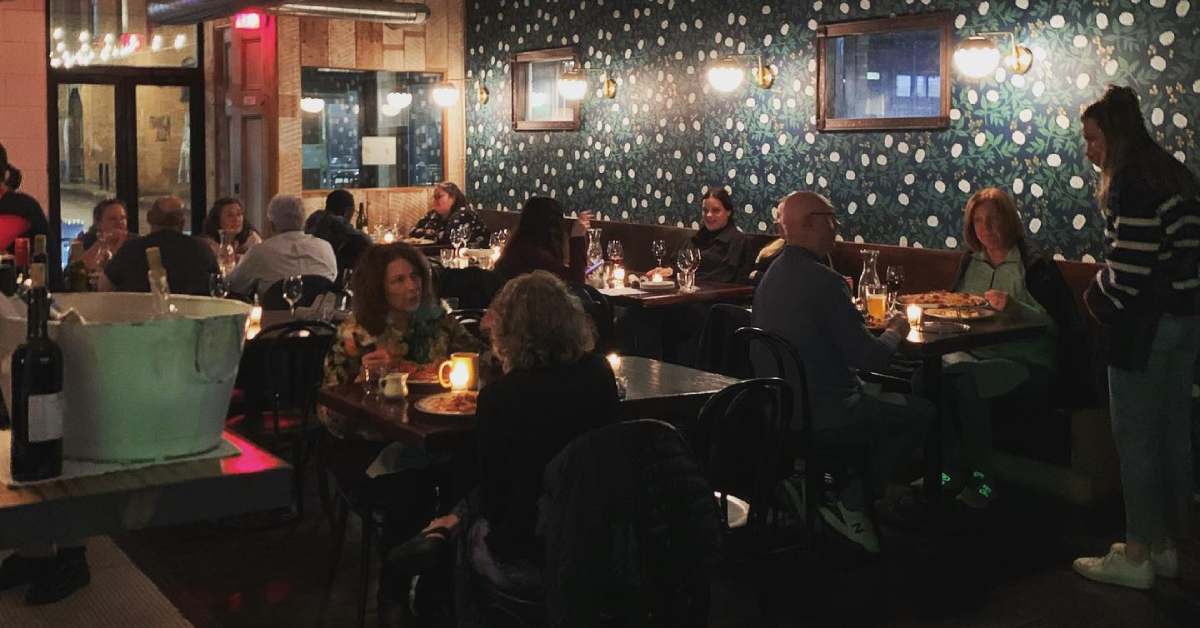 Located on Broadway is Donna's Italian Restaurant, a homestyle restaurant that offers incredible food, an inviting atmosphere, and a relaxed vibe that is quintessentially Troy. Donna's offers delicious pizzas like the 'Broccoli Bob,' a broccoli, chili ricotta, and sausage pie, the 'Drunk Uncle,' which features mozzarella, pepperoncini, salami, and onion with a vodka sauce base, and classic comfort foods like spaghetti and meatballs, shrimp scampi, and chicken parm. Don't forget dessert! Their cannoli are to die for.
After dinner, you can make your way over to the Troy Savings Bank Music Hall for a show—it's within walking distance of the restaurant.
A Captivating Show at the Troy Savings Bank Music Hall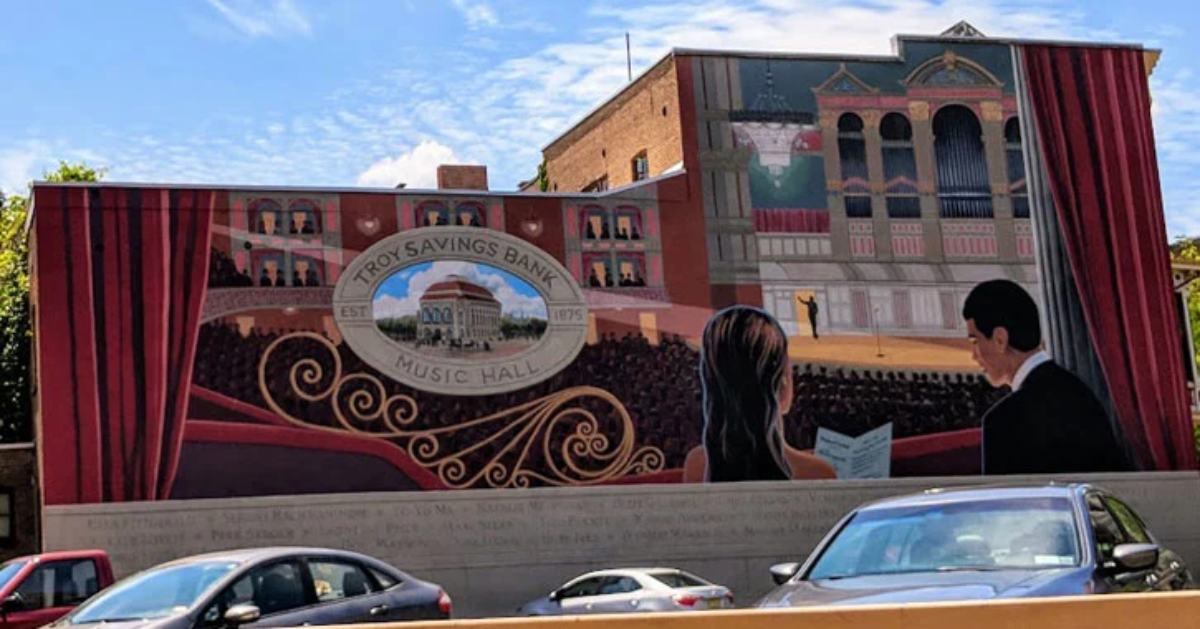 The Troy Savings Bank Music Hall is the primary concert and performance space in Troy and is especially known for its fantastic acoustics. Everything from orchestras to steampunk bands have performed at this space, which is on the National Register of Historic Places.
The Troy Savings Bank (as in an actual bank) was founded in the early 1800s. When the bank moved into a new building they decided to create a music hall on the upper floor as a thank you to the public for its patronage. As the years passed, funding for the arts decreased, and the Troy Savings Bank Music Hall Revitalization Committee was formed in 1979. This paved the way for the Troy Savings Bank Music Hall Corporation, a nonprofit that leases the hall from the bank and continues to further restore and maintain the performing arts venue today.
Nothing going on at the music hall the weekend you'll be in Troy? No worries—you can definitely check out a live music performance at a different Capital Region hotspot instead.
Dynamic Live Music at the Rustic Barn Pub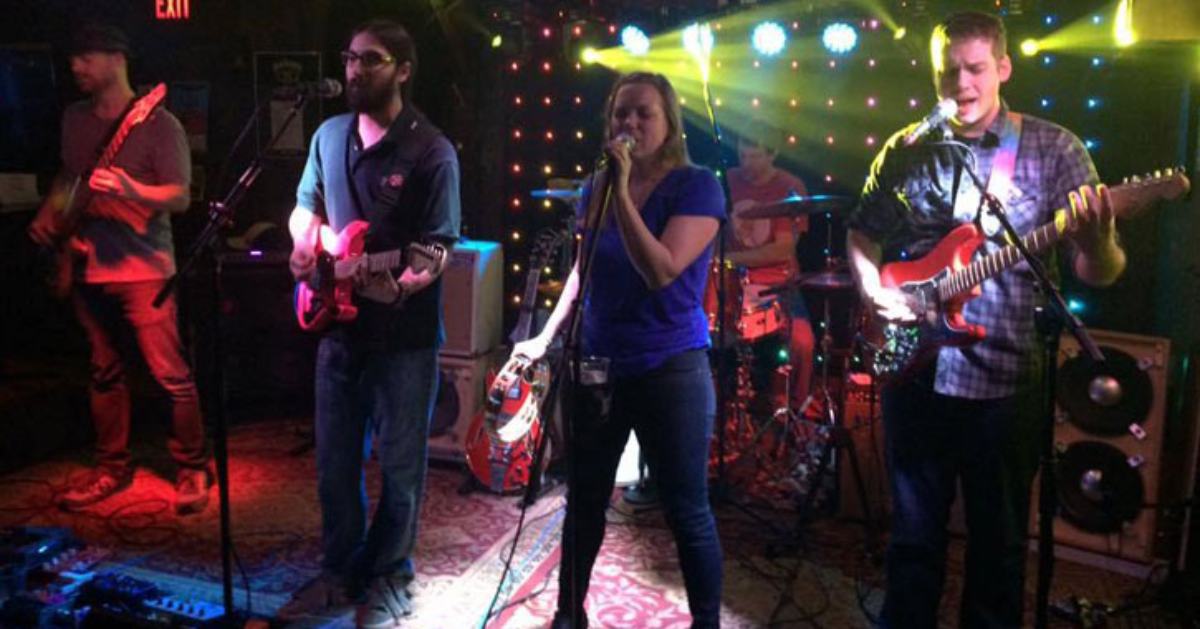 Instead of the Music Hall, check out The Rustic Barn Pub, which is literally a barn that has an all-wood interior and a stone fireplace. They also have live music every Friday and Saturday night from September - July, so you can be sure something fun is going on. If you're visiting in the summer, they have a beautiful deck located by the silo where you can enjoy a drink outside.
This pub is located about 15 minutes north of Downtown Troy, if you're heading there straight after dinner. Keep in mind—if you don't have a designated driver in your group, or otherwise need transportation, Uber and Lyft are both available in the Troy area.
Sunday Morning: A Hearty Meal Before Leaving Town
An Exceptional Breakfast or Brunch at Alexis Diner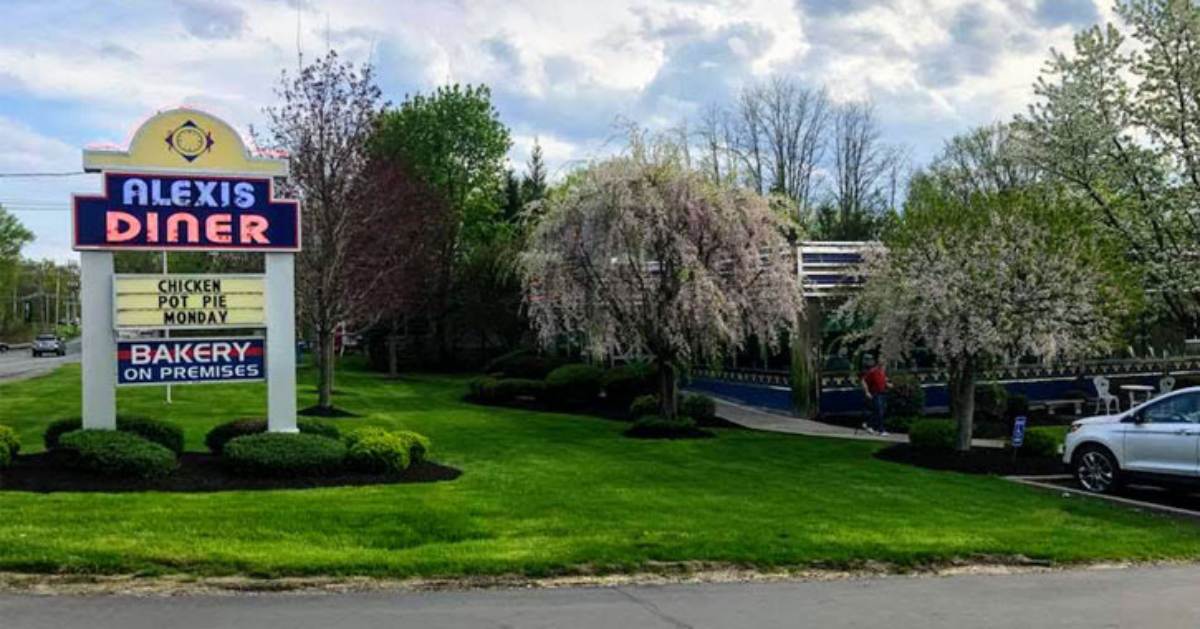 Before you head out of town, end your trip to Troy with a fabulous breakfast or brunch at one of the best diners in not only Troy, but the entire Capital Region: Alexis Diner. Alexis Diner is located in the southern part of Troy, in an out-of-the-way spot on the cusp of North Greenbush, and it's been voted by local publications as the Best Diner in the area time and again.
Breakfast is served all day and you'll have plenty of enticing choices to go with. Their menu offers a dozen different kinds of omelettes along with a ton of other options: steak and eggs, breakfast burrito, French toast, corned beef hash and eggs, eggs Benedict, and more. You'll have the fuel you need for your trip back home. Until next time, Collar City!